Spokane VA had problems with its new electronic health records long before its recent system crash, reports reveal
By
Stars and Stripes
March 23, 2022
---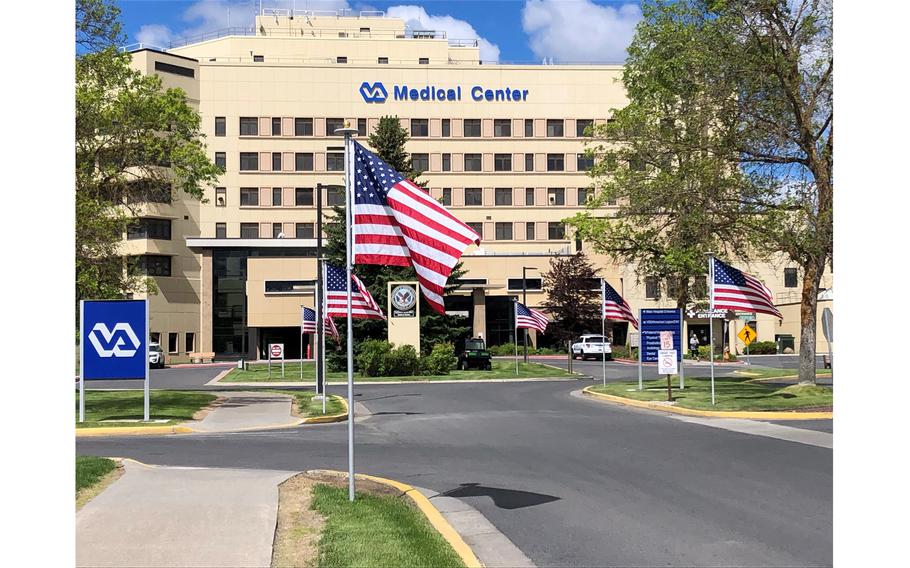 WASHINGTON — The Department of Veterans Affairs hospital in Spokane, Wash., had numerous complaints including incorrect patient information and medication orders long before its new electronic health records system crashed three weeks ago and affected services for hundreds of patients, according to three reports released by the VA inspector general.
VA Inspector General Michael J. Missal said in a video last week that his office received wide-ranging complaints to its hotline and from Congress members since the Cerner Electronic Health Record launch at Mann-Grandstaff VA Medical Center in October 2020. Complaints included unauthorized and inaccurate medication orders, errors in patients' name and genders, issues in scheduling primary care appointments, misdirect links to VA Video Connect appointments, and lost referrals.
The VA signed a contract with Cerner Corp. in May 2018 to overhaul its health record system and make it compatible with the Defense Department. At the time, lawmakers expressed concerns about the project because of previous failed attempts by the VA and DOD to merge their systems.
The inspector general reports released last week focused on the complaints and failings within medication management, care coordination, and the ticketing process, which the staff utilizes to request help and report issues. Officials for the inspector general reviewed the allegations between January 2021 to June 2021, many of which Missal said the reports confirmed.
"We found serious deficiencies and failures in the implementation of the system, which increase the risk of patient safety and made it more difficult for clinicians to provide quality health care," Missal said.
The problems with the new records system at the Spokane VA hospital reached a fever pitch March 3. The computer system encountered an outage amid a routine software upgrade, which caused a jumbling of patient data, according to Paula Paige, director of communications of the VA's Electronic Health Record Modernization Integration Office.
The outage limited veterans' service and affected more than 200 patient records. For example, when a VA employee received a patient's record, the system occasionally provided information from a different patient. The system returned online the following day, but employees at Mann-Grandstaff said they were still unable to access some patient records.
The inspector general's reports have Sen. Patty Murray, D-Wash., asking the VA to stop its electronic health system rollout Saturday in Walla Walla, Wash.
"After hearing from the VA Office of Inspector General, it's clear to me that VA is not ready for go-live of the EHR system at the VA Medical Center in Walla Walla and we need to put a pause on this rollout right now," Murray said in a released statement. "Here is my message to VA: stop the rollout before there is another catastrophic failure — get this right and get this fixed in Spokane first. Patient safety and the quality of care our veterans receive must come first."
Rep. Cathy McMorris Rodgers, R-Wash., had called for a halt to the system rollout two weeks ago.
"If the new electronic health record delivers anything short of the gold-standard, timely care our veterans deserve, then it is not ready to serve the Walla Walla community — not until any and all outstanding issues are resolved," McMorris Rodgers said.
In the medication report, the inspector general found issues within the electronic health record system, including discontinued future medication orders, medications ordered without a medical provider's review or approval, pharmacy staff unable to process outpatient orders, and changes staff or providers made that did not carry over or go into effect.
In the care coordinator report, issues include alert failures for staff about patients at high risk for suicide or disruptive behavior, errors in patient's information such as name and gender, delays in appointments, failures in VA Video Connect appointments, lost or unaddressed referrals, and errors in laboratory orders.
In the ticketing process report, Cerner's service desk had support staff issues that included being unable to view and replicate reported issues, closure of tickets before issues could be resolved, and lack of communication with users on ticket status. This resulted in staff creating workarounds instead of requesting assistance.
While the VA concurred with many of the findings, the agency said it had already addressed many of the issues since the time that the records system was reviewed in 2021. Nevertheless, the VA said it will continue to evaluate the problem resolution processes mentioned in the report.
Last July, the VA promised a new approach for the project to overhaul its health record system, following concerns from federal watchdogs and employees who used the program.
McDonough testified in July before the Senate Veterans' Affairs Committee about the challenges and the department's plan moving forward. He vowed a "surge of activity" in the coming weeks and months to correct the problems.
---
---
---
---