With Massachusetts VA hospital closure called off, vets say they took a stand and leaders listened
By
masslive.com
June 29, 2022
---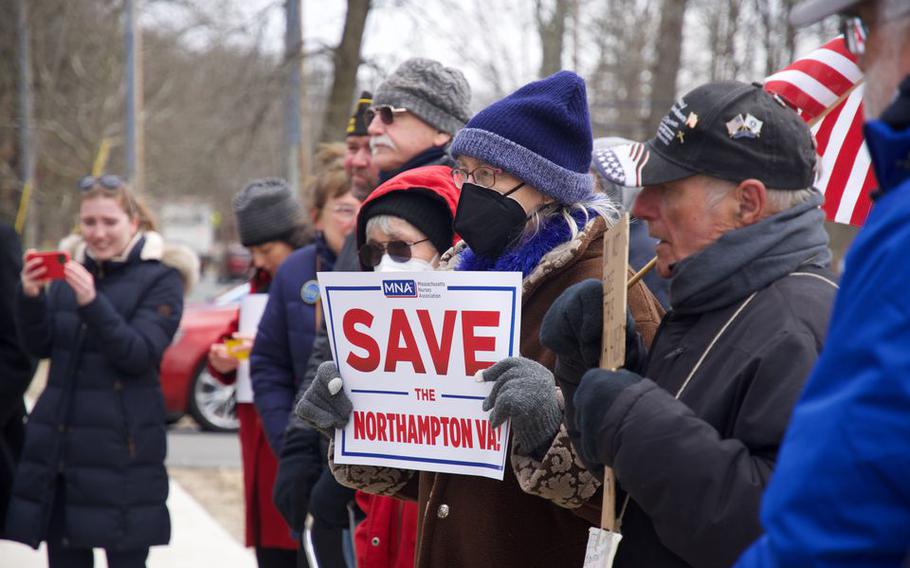 (Tribune News Service) — John Paradis trusted that the recommendation to close the Veterans Affairs hospital in Northampton, Mass., was faulty, and could be successfully contested. But he did not think discussions to shutter the facility would unravel so quickly.
A retired Air Force lieutenant colonel living in Northampton, Paradis was a leading local voice against the potential closure of the medical center, recommended in a March report by the Department of Veterans Affairs as part of a nationwide restructuring of VA facilities.
For three months, the possibility that the hospital's services could be relocated as far as an hour away hung over the heads of the 21,000 central and western Massachusetts veterans who rely on the medical center. They worried that drive times for currently local health care would grow, that transportation barriers would prevent disabled service members from easily accessing treatment, and that civilian doctors were unprepared to absorb a massive influx of veteran patients.
By Tuesday morning, those fears had begun to dissipate. A bipartisan team of senators successfully blocked the appointment of commissioners who would review the VA's recommendations on whether to shutter or relocate some of its facilities. The Asset and Infrastructure Review (AIR) Commission — whose members required Senate confirmation — was effectively dead in the water.
"It was very welcome to hear," Paradis said. "The facts and recommendation were deeply flawed, and if the recommendation had come to fruition it would have resulted in a reduction in services, which was not the intent, and that was unacceptable. It was so astoundingly rejected by so many people that I didn't think it could make it through a laborious process."
As mandated by the 2018 VA MISSION Act, federal officials reviewed the use of VA facilities nationwide and made an initial recommendation to close or move some of them in March.
Northampton's Edward P. Boland VA Medical Center was one of the veterans' hospitals initially slotted for closure, while other clinics across the country were recommended for relocation or rebuilding. Legislators intended for the Asset and Infrastructure Review Commission to examine the recommendations and make a final proposal to President Joe Biden on how to handle each individual facility.
But on Monday, a dozen Democrats and Republicans led by Sen. Jon Tester of Montana agreed to block appointments to the panel. With the AIR Commission left empty, senators had effectively killed a years-long VA reorganization effort that began under former President Donald Trump.
"There's a very positive message in this," Paradis said. "Veterans and citizens, when you see something wrong, you need to speak up and make your voice heard. The veteran community said loud and clear that this would have such a negative impact on our quality of life that it couldn't happen. That's how government works, our elected representatives listened to us and acted on our behalf. To see this level of bipartisan support is really positive and good to see."
The recommendation to close the hospital may have been fatally flawed from the beginning. The preliminary report on VA facilities relied on data that was incomplete and out of date, congressional watchdogs found.
VA Secretary Denis McDonough acknowledged the data issues during a conversation with Massachusetts Rep. Jim McGovern in May, the congressman's office said. But federal officials had also overlooked considerable facilities upgrades at the Northampton hospital, McGovern told the VA secretary.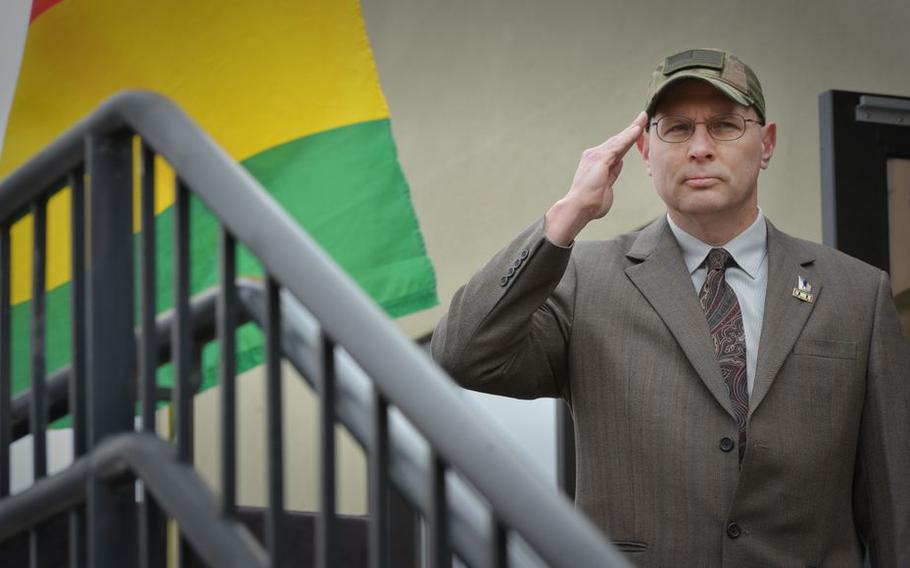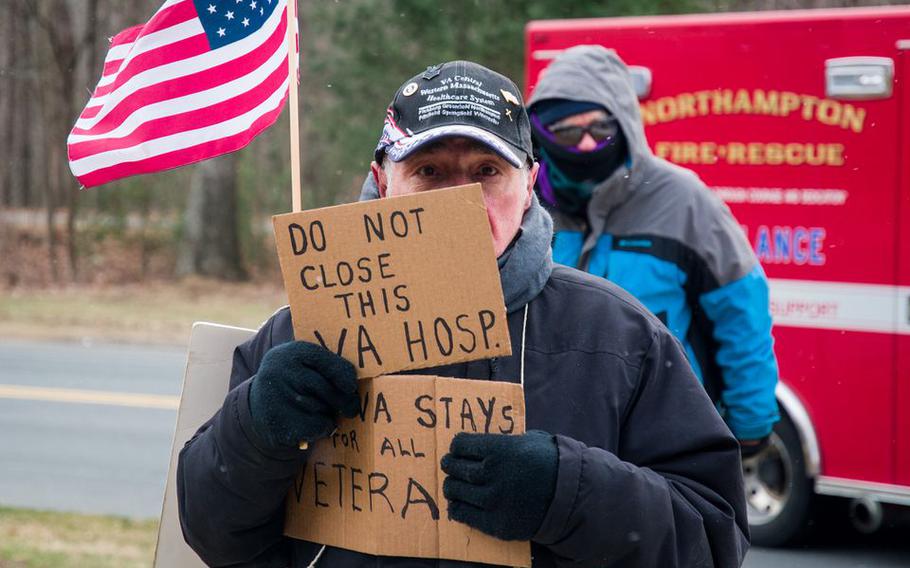 On Tuesday morning, veterans and those who advocated on their behalf celebrated the news that the hospital would remain open.
"I was very happy, needless to say," said Steven Connor, director of Central Hampshire Veterans' Services. "I didn't think that this particular thing, not selecting any commissioners, would be the way out. … If you asked me a week ago I'd say we had a really good argument, because the recommendations were built on faulty data."
"It's great news and I think a testament to public reaction and information and pushback against a large and bureaucratic and somewhat broken system," said Bruce Buckley, chief executive of Soldier On, a nonprofit providing housing to formerly homeless veterans. "Sometimes the bureaucracy overwhelms logic, and in this case, it didn't. … I'm glad that logic and process won out."
Monday's actions in the Senate were the culmination of a months-long effort to keep the Northampton VA running.
It began in March, when the initial recommendation to close the hospital was met with swift, vocal opposition from veterans and lawmakers alike.
"That's a whole bunch of crap," said Gumersindo Gomez, a Vietnam veteran and executive director of the Bilingual Veterans Outreach Centers in Springfield. "I don't like any of it."
McGovern and fellow Massachusetts Rep. Richard Neal quickly pledged to keep the hospital open, committing to raising the issue with Biden if necessary. Soon, nearly the entire state congressional delegation was allied against the potential closure.
At a March 28 rally just outside the VA complex, veterans, nurses, lawmakers and supporters braved biting cold and flurrying snow to protest the hospital's potential departure.
"This is fundamentally unfair," said state Sen. John Velis, a Westfield Democrat and chair of the Joint Committee on Veterans and Federal Affairs. "So many veterans use this place as a home. So many veterans get treatment at this facility. This is absolutely wrong, and we can't stand for it."
Some speakers described the struggles of commuting to VA facilities an hour away for treatment. Velis said his constituents would simply stop going to appointments if a hospital near Hartford was their only option.
David Felty, the president of Homeward Vets and commander of VFW Post 8006 in Florence, said "the mere thought" of closing the hospital has increased the anxiety of veterans who wonder what the future of their health care may look like at "private, for-profit" facilities.
"This facility is and always has been a vital part in providing care to the veterans in need here in western Massachusetts," Felty said.
Throughout the last three months, veterans have shared gripping, heartfelt stories of their care at the VA.
Vietnam veteran David Keller struggled with PTSD and anxiety after returning home, but the medication he was prescribed wasn't helping, he told McGovern at an April 20 town hall dedicated to addressing the VA's recommendations. He said he felt lost and hopeless.
"Instead of committing suicide I went to Leeds," Keller said, referring to the Northampton village where the VA hospital is located. "Without the Leeds hospital, I probably wouldn't be here."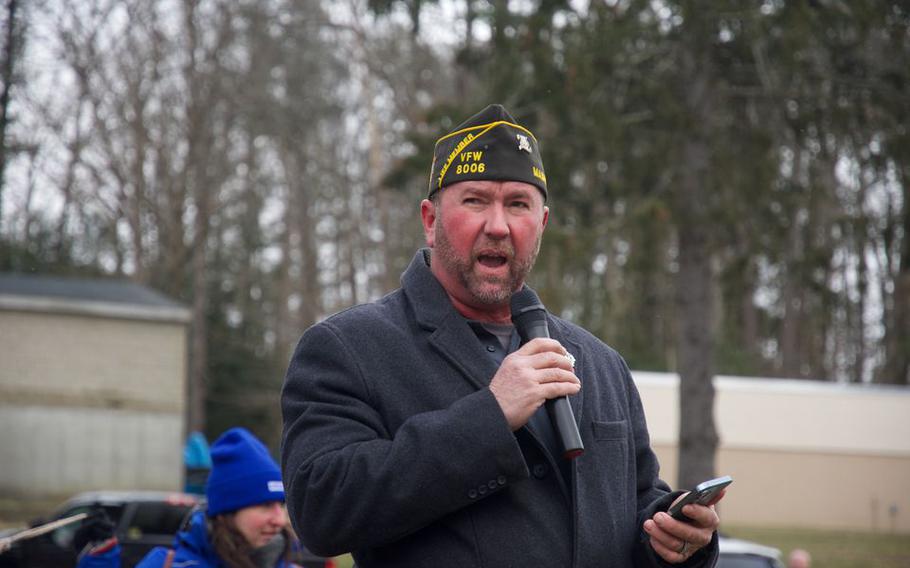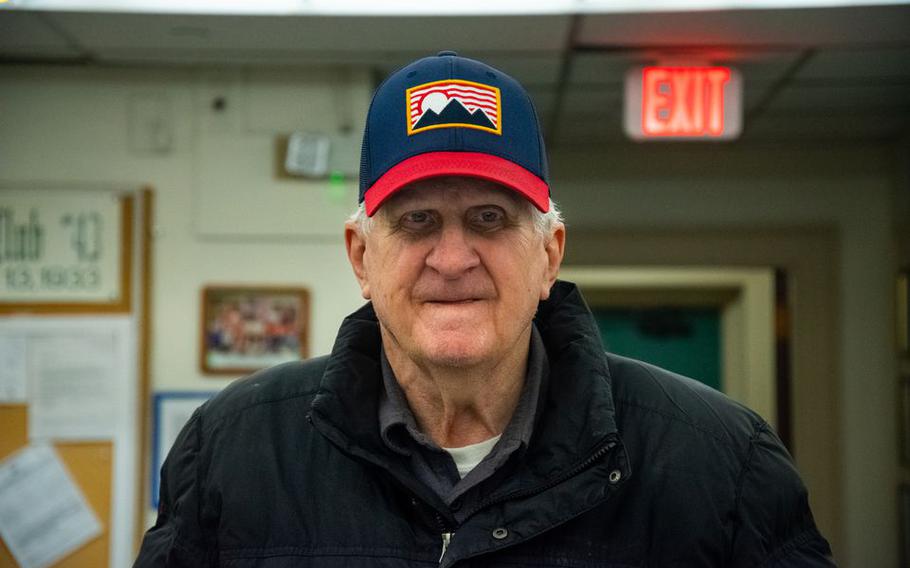 "I handled Agent Orange when I was over in Southeast Asia," Verne Sund, 73, of Greenfield, said in May. "I had cancer in my esophagus. And it just ate my … I couldn't eat anything. If it wasn't for that VA hospital, I would be dead today. They recommended a doctor and everything. They operated on it. And the doctors down there in Leeds were excellent. You couldn't ask for better physical therapy and everything else."
On Tuesday, advocates repeatedly praised McGovern's efforts to keep the hospital running.
"This is exactly what you expect from government," Paradis said. "He championed our interest, he held listening sessions with us. It was incredible to see the outpouring of support from the community at large."
The congressman's office said he planned to continue working to make sure other proposals to close VA facilities through this process would not move forward.
Both Paradis and Connor said that despite their happiness over Monday night's news, the job was not done.
"We need to stay ever vigilant for the forces out there — and they are out there — who want to dismantle [the VA system]," Paradis said.
"Alright, well that takes care of that," Connor said after hearing that the Northampton VA would remain open. "But it's an ongoing battle and veterans get caught in the middle of it. I see it all time."
©2022 Advance Local Media LLC.
Visit masslive.com.
Distributed by Tribune Content Agency, LLC.
---
---
---
---