VA records most coronavirus hospitalizations in a single day
by
Nikki Wentling
Stars and Stripes
January 7, 2022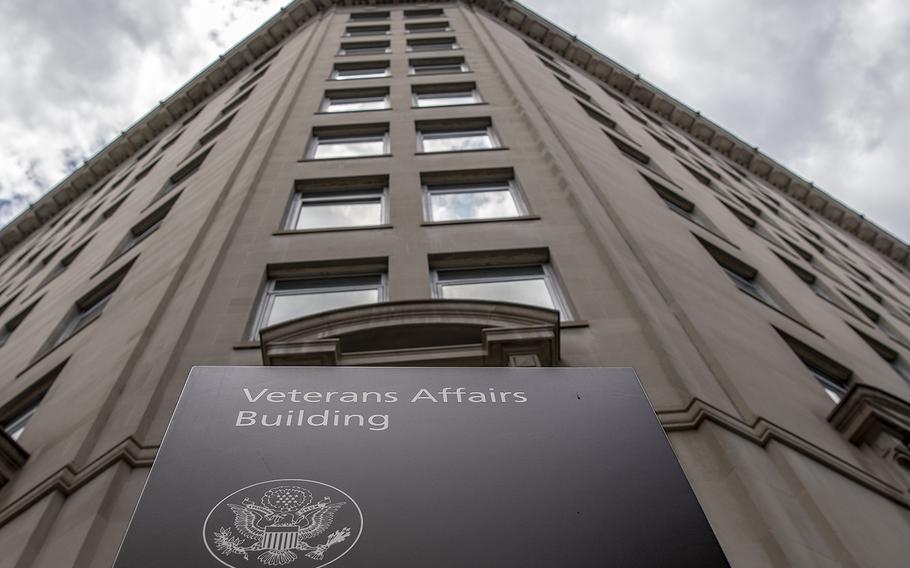 Stars and Stripes is making stories on the coronavirus pandemic available free of charge. See more stories here. Sign up for our daily coronavirus newsletter here. Please support our journalism with a subscription.
WASHINGTON — The Department of Veterans Affairs admitted 236 veterans into its hospitals for coronavirus infections on Dec. 29 — the most patients hospitalized in a single day since the pandemic began.
The VA has experienced a surge in active cases during the past month as the newest coronavirus variant — omicron — has spread across the country. Since the start of December, there has been an 800% increase in active cases, from 6,300 on Dec. 1 to more than 57,200 as of Friday.
Hospitalizations are increasing, too, according to the VA. From Dec. 1 to Dec. 31, hospitalizations increased by 74%, and Dec. 29 — which falls between Christmas and New Year's Day — was the department's busiest day for admitting coronavirus patients. As of Jan. 2, the VA was admitting an average of 199 patients per day with the virus.
However, the VA has not yet compiled the data on hospitalizations for the past week, when it saw a significant rise in active cases. Between Dec. 29 and Friday, cases jumped 150%.
"The number of [coronavirus] positive cases and inpatients has increased across VA system in recent weeks," the agency said in a statement Friday. "VA is seeing similar trends as the general population … increasing cases and staffing shortages are occurring across the entire country."
As of Friday, nine VA hospitals were reporting more than 1,000 active cases of the virus. The Cleveland VA hospital reported the most active cases Friday, with 1,946 veterans testing positive for the virus. The Orlando VA hospital had the second-most cases with 1,815, and Houston had the third-highest number with 1,472.
A department spokesman said outpatient and inpatient services have been curtailed at some facilities most affected by the coronavirus surge. The agency is again transitioning some appointments to telehealth, rather than veterans being treated in person.
In an outreach campaign published Friday, the VA urged veterans to receive a third dose, or booster, of the coronavirus vaccine. Nearly 4 million veterans — about 65% of all VA patients — are vaccinated, according to VA data. But less than half of vaccinated veterans — about 1.2 million — have received a booster shot.
Dr. Vivian Vega, an attending physician at the Tampa VA hospital, argued booster shots were the best protection against the omicron variant.
"We have information telling us the immunity we get from vaccinations starts to diminish," she said. "A new variant, plus waning immunity … right now, the reality is that you're not considered fully vaccinated until you're boosted. That's where you're going to get all your protection."
It's still possible to be infected with the virus after receiving a booster shot, Vega said, though it significantly lessens the chance of severe illness and death.
"Vaccines are not like Saran wrap around you, they're not necessarily going to keep you from getting infected," she said. "But we know they're really, really good at keeping you from ending up in the hospital and at keeping you from dying. So please, I'm asking everyone to please schedule your boosters right now."
---
---
---
---