Lawmakers reintroduce Brandon Act to offer troops confidential access to mental health care
by
Nikki Wentling
Stars and Stripes
June 16, 2021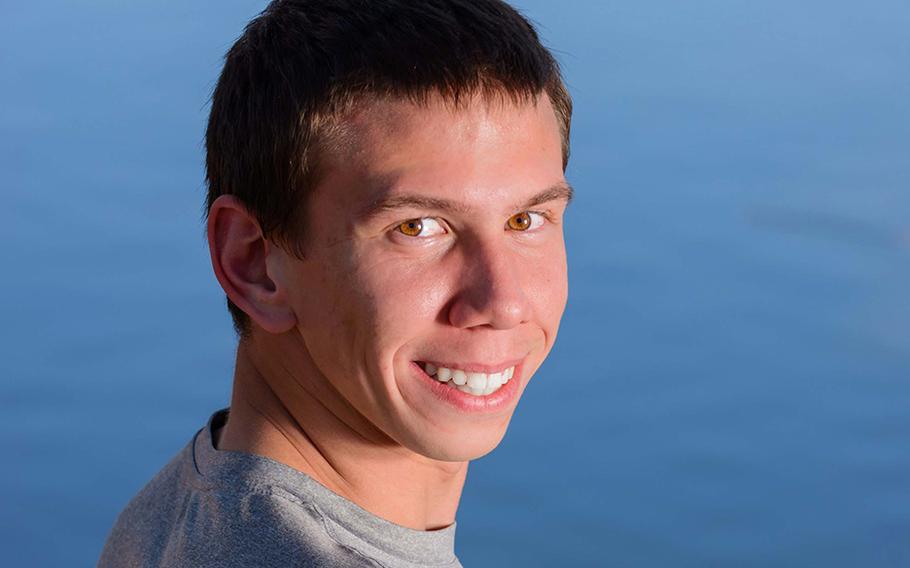 WASHINGTON — After a failed attempt last year, lawmakers reintroduced a bill Wednesday that would allow service members to quickly seek mental health care in confidence by using a safe word.
The bill, titled the Brandon Act, was named for Brandon Caserta, a 21-year-old sailor who died by suicide June 25, 2018, at Naval Station Norfolk, Va. A command investigation into Caserta's death determined that belligerent and brash leadership of Helicopter Sea Combat Squadron 28 contributed to his decision to end his own life. He felt alone, stuck and afraid of retaliation, his parents said. 
Rep. Seth Moulton, D-Mass., is leading the House bill, and Sen. Mark Kelly, D-Ariz., introduced the bill in the Senate. The measure made it into the House's version of the National Defense Authorization Act last year but was taken out in final negotiations.  
"We're back here again demanding Congress pass the Brandon Act," Moulton said Wednesday outside the Capitol. "By passing this bill, Congress could empower service members to quickly get help in an emergency situation as soon as they confided in someone that they needed it."  
Under the bill, all service members would have to tell their supervisor or commanding officer is that they had a "Brandon Act concern" to receive a referral for mental health care, Moulton said.  
Caserta's parents, Patrick and Teri Caserta, have pushed for the change since their son died three years ago. The couple spoke outside the Capitol on Wednesday afternoon, continuing to advocate for the bill.  
"Brandon had a smile that made everyone want to smile," Patrick Caserta said. "He cared about everyone. Please support the Brandon Act. This is truly a matter of life or death."  
Brandon Caserta was one of 325 active-duty service members who died by suicide in 2018, and one of 68 sailors, according to military data. Suicides have increased since then. In 2019, 348 active-duty service members died by suicide, and in 2020 that number rose to 377. The military saw a significant spike in suicides during the end of 2020. 
The Brandon Act creates a system modeled off the process available to victims of sexual assault, which would allow serve members who experience mental health issues to receive care without notifying their command or opening an official investigation of any allegations. The Casertas believe the change would help reduce the perceived barriers of self-reporting for mental health evaluations and ease service members' path to care. 
"While we can't get Brandon back, we can honor his legacy, honor his service and prevent tragic losses like these from ever happening again," Kelly said.  
Twitter: @nikkiwentling