Fort Bragg barracks evacuation over mold problem to displace some 1,200 troops
Stars and Stripes
August 5, 2022
---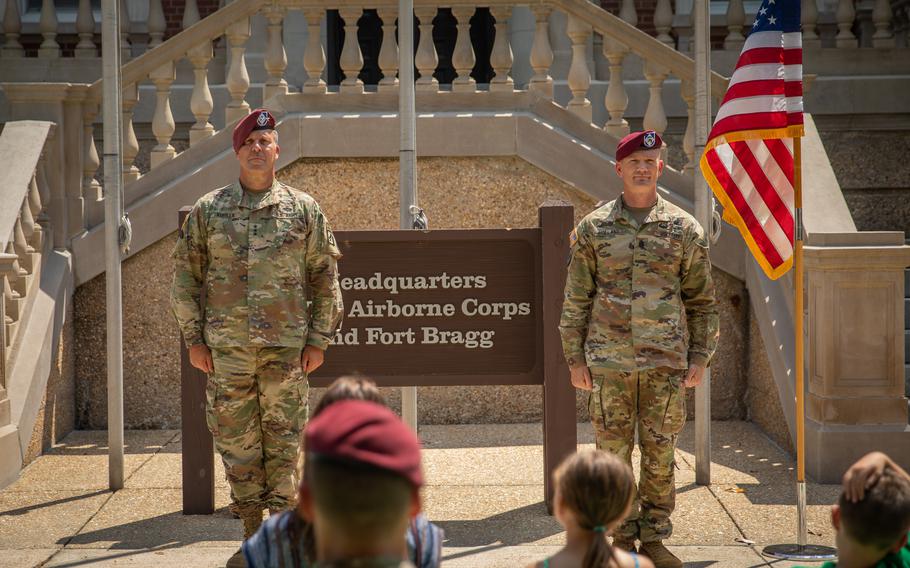 A mold infestation is forcing roughly 1,200 Fort Bragg soldiers to move out of their 1970s-built barracks, which will be demolished after the evacuation, the Army announced Thursday.
The order applies to as many as 12 barracks in the Smoke Bomb Hill area that failed an inspection last week and were deemed uninhabitable. U.S. Special Operations Command is one of the units affected by the sudden evacuation.
Commanders at the sprawling North Carolina base will do an audit of all available space in search of new quarters for the displaced soldiers, who may end up being housed far from their co-workers and units, Military Times reported Friday.
Officials do not have a time frame for when new living space for the soldiers will be constructed, according to the Military Times report.
"The relocation will be a deliberate, phased approach," a statement by the service said. "Army leaders have committed substantial resources to address the barracks issues to ensure our soldiers are taken care of throughout the process."
Mold has been a recurring problem in the barracks at Fort Bragg, prompting soldier complaints for years. In 2020, more than 200 were forced from their barracks because of the same issue, according to Military Times article published on Oct. 15 of that year.
Prolonged exposure to mold brings the risk of a range of health impacts. If inhaled, it can cause sneezing, runny nose and skin rashes. In the worst-case scenario, it can lead to upper chest infections.
---
---
---
---