Sikh plaintiffs seek clearance for keeping beards while going through Marine boot camp
By
Stars and Stripes
July 1, 2022
---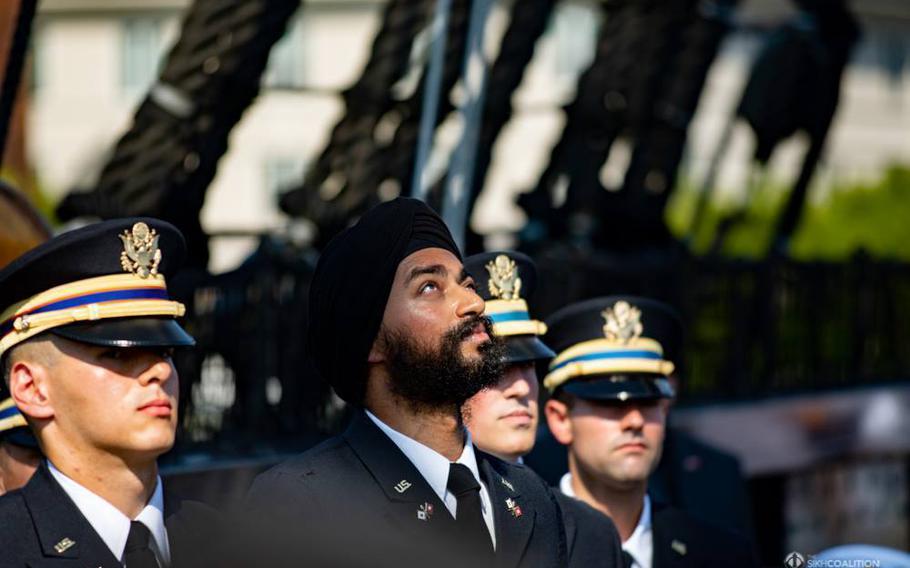 Three Sikh men suing the U.S. military on religious freedom grounds are seeking a ruling allowing them to attend Marine Corps boot camp without having to shave their beards or meet other grooming standards.
On Tuesday, Milaap Singh Chahal, Jaskirat Singh and Aekash Singh asked a federal court in Washington to find that the Marine Corps' denial of their religious accommodation requests for boot camp is discriminatory and violates their constitutional rights, said Amrith Kaur Aakre, legal director at the New York City-based Sikh Coalition, which represents the men.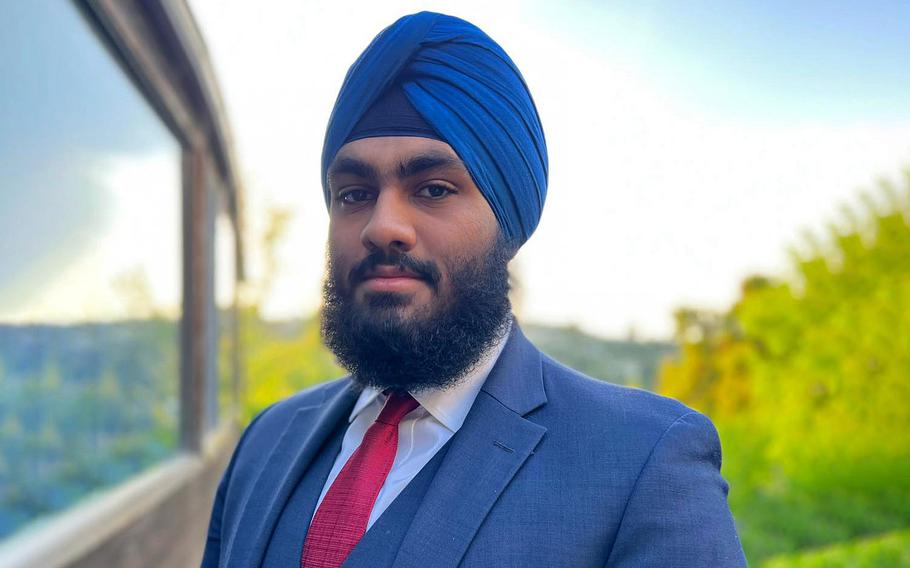 The prospective recruits, in their late teens and early twenties and who have passed fitness and other tests, could have to wait years before their lawsuit is resolved, potentially hurting their future military careers.
The judge's decision is expected in a few months, Aakre said.
Objections to similar Army rules first raised by the coalition in 2008 didn't bring about an official policy change until January 2017, Aakre said.
"For our clients to not be able to start the process and go through boot camp could inevitably put them in this decadelong position of waiting," she said. "Not to mention, just the general being in limbo in your life and not being able to have access to the career of your choice, especially by the U.S.' largest employer."
The Justice Department, which is defending the Marine Corps and other agencies named in the lawsuit, did not respond Friday to a Stars and Stripes request for comment.
In April, the three plaintiffs and a Sikh active-duty Marine artillery officer sued the Marine Corps, the Navy, the Defense Department and several U.S. military officials, alleging that rules preventing them from having beards and long hair and wearing turbans or other religious items in combat zones or during boot camp violate their constitutional rights.
In court filings, the government has denied many of the assertions and defended grooming requirements, such as clean-shaven faces and short hair on men, as necessary to maintaining discipline, order and esprit de corps.
It also has said that beards could interfere with the effectiveness of gas masks in a chemical or similar attack.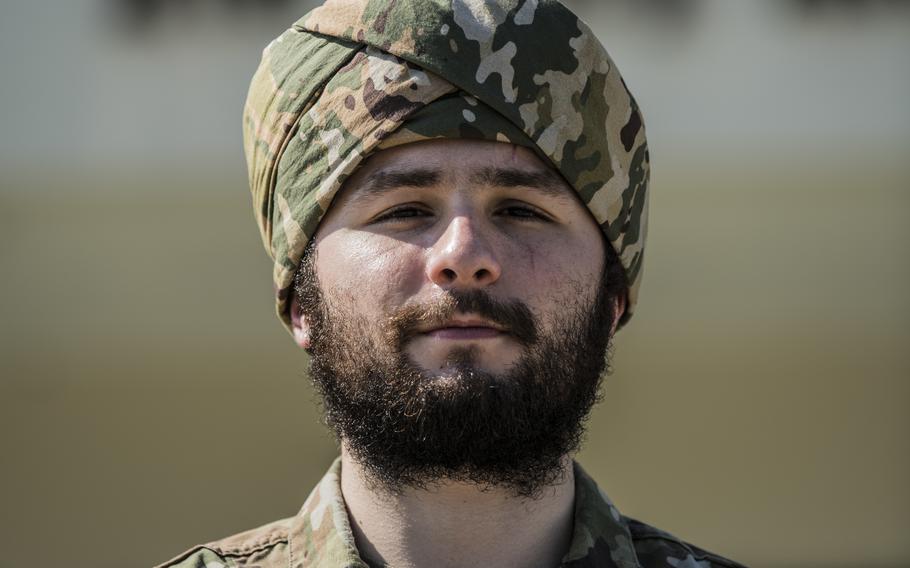 During the roughly hourlong hearing Tuesday, U.S. District Judge Richard Leon focused on recent changes to grooming standards in the Marine Corps that allow beards in some circumstances and eased restrictions on tattoos.
Other services, too, have begun to modify their rules. Last week, the Army announced that tattoos on hands or the back of the neck or behind the ear will be allowed.
The services also have allowed exemptions to the facial hair policy for troops with a painful skin condition caused by shaving, and they have approved such hairstyles as braids and locks.
As it did previously, the government asserted Tuesday that those changes were needed to help with recruitment and retention, thus allowing for a more diverse and representative force.
However, Aakre contends that allowing accommodations for secular reasons but not for religious ones runs counter to the Religious Freedom Restoration Act, which limits the federal government from restricting a person's exercise of religion, even in cases where it may have a compelling interest.
The Marine Corps is using a pick-and-choose style of removing barriers or relaxing rules for groups that they feel are "culturally normative," she said.
"Under our legal system you just can't do that, especially when you're the government," Aakre said.
---
---
---
---