USS Milwaukee returns to sea following coronavirus outbreak
by
Caitlin Doornbos 
Stars and Stripes
January 4, 2022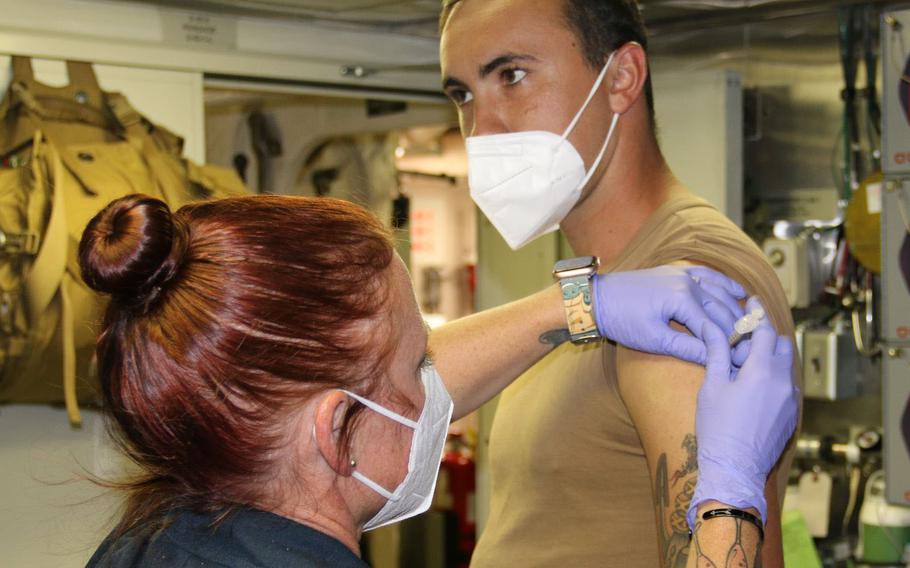 WASHINGTON — The USS Milwaukee returned to sea Monday after a coronavirus outbreak among crewmembers halted the ship's departure from a port visit in Cuba, according to the Navy.
The littoral combat ship was at Naval Base Guantanamo Bay on Dec. 24 when a portion of the crew tested positive for the coronavirus and officials sidelined the ship to prevent further spread of the illness.
Every sailor on the ship was vaccinated, and those who tested positive for the virus "exhibited mild or no symptoms," the Navy said in a statement issued Monday. Those who tested positive were separated from those who did not.
"The crew worked together as a team to ensure we are ready to conduct the mission," said Cmdr. Brian Foster, commander of the Milwaukee. "My entire crew is feeling great, healthy and excited for the next portion of our deployment."
The Navy did not say how many Milwaukee sailors tested positive for the coronavirus.
Though the entire crew was vaccinated, not all had received booster shots. The Milwaukee on Dec. 29 administered coronavirus boosters aboard the ship to sailors who volunteered, according to the Navy.
Defense Secretary Lloyd Austin in August ordered all service members receive the vaccine, though booster shots remain voluntary. However, chief Pentagon spokesman John Kirby has said defense officials are discussing the matter.
The Navy recommends all sailors receive the booster shot, according to the statement.
"The ship's crew will continue to follow aggressive cleaning protocols, wear masks, and social distance while at sea to ensure they remain mission ready," the Navy said.
The ship had been at Guantanamo Bay for four days for a regularly scheduled visit before the Navy announced the outbreak. The Milwaukee had just begun its deployment after leaving its homeport of Naval Base Mayport, Fla., on Dec. 14.
---
---
---
---