Military housing advocates call on Congress to review shortfalls in troops' right to withhold rent, resolve disputes over repairs
By
Stars and Stripes
December 17, 2021
---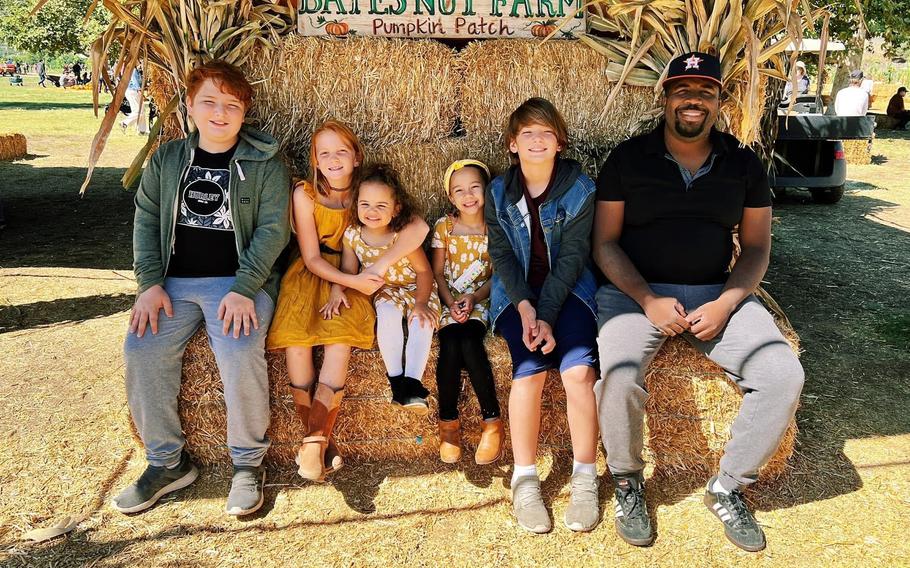 Alexis Jennings said she felt she had exhausted all her options when she contacted the government housing office at Camp Pendleton, Calif., to ask about the newly established right to withhold the family's $2,949 monthly rent for an on-base home.
She has been mired in a monthslong disagreement with the private landlord about extensive home repairs caused by a water leak that occurred in June. Because of mold growth in the Jennings' home, the family of seven wanted to move elsewhere as repairs were made. They have not been able to reach an agreement on this with Liberty Military Housing, formerly known as Lincoln Military Housing, which manages housing at the base.
Instead, they remain in the home, which does not have a functioning kitchen.
"The message I get is, 'You're not a priority,' " said Jennings, whose husband, Navy Petty Officer 2nd Class James Jennings, had a heart transplant a year ago. "We're stuck."
A representative for Liberty said in a statement that they follow Defense Department policy when it comes to displacing residents and coordinate with the base housing office.
The right to withhold rent became an option to most residents of military family housing on June 1, including those living at Camp Pendleton. It is one of 18 outlined in the tenant bill of rights, a congressionally mandated list of rights for military families living in on-base housing that is managed through a contract with a private company. The rights were established through the 2020 National Defense Authorization Act, with most others made available to families in May 2020.
The ability to withhold rent or place it in a separate account during a dispute is part of a tenant's right to a dispute-resolution process. The two rights were delayed more than a year as the Defense Department negotiated with the contracted companies to implement the policy.
However, some military housing advocates have said Jennings isn't alone in the challenges that she faced to use those rights and they would like to see Congress review and revise the process.
"The spirit of the tenant bill of rights was enacted to assist military families fighting for adequate housing, but instead created excessive red tape," said Sarah Lynne Kline, co-founder and community outreach director for the nonprofit Armed Forces Housing Advocates. "Families seeking dispute resolution are being told they have not met the arbitrary standard that was put in place but never released to the resident."
Earlier this month, Kline said she visited members of Congress to discuss the challenges families have faced.
Not only do some military families face hurdles in applying for the formal process, but once they begin the policies are not being followed properly or commanders are rejecting the findings of investigations that agree with tenants' health and safety concerns, said Jean Coffman, who co-founded the Safe Military Housing Initiative, a nonprofit that advocates on behalf of families who face housing issues.
"What's so critical about this is this is supposed to be the culmination of what the bill of rights was to provide families. They need due process. They did not have it," she said. "The fact that this piece is critical to resolution and compensation is absolutely flawed, needs to have more attention paid to it."
As of November, eight military families been approved for the formal dispute resolution process, with six of them at Marine Corps bases, according to information from the service branches. The Army and Navy each have a case. The service branches did not provide the number of applications denied.
Coffman said she believes the number of approved cases does not represent accurately how many families have tried and failed to access the right. Her organization alone has worked with eight families in the Navy and Marines seeking dispute resolution, including Jennings. Only three of those have made it before a commander to be formally resolved, she said.
In none of those cases was rent withheld, Coffman said. Instead, the military housing office has gone to company for their opinion.
"The [dispute-resolution process] was to have provided our families the means to withhold [rent] and have it placed into an escrow account pending mediation findings," she said. "Our families still do not have that right. Families should be able to effectively and immediately demand the withholding of [rent]."
Three Marine cases are at Camp Pendleton, where Jennings said she was shuttled between base officials who had no clear answers on how she could initiate her rights as a tenant.
Liberty Military Housing appropriately directed her to the government housing office, which directed her to her husband's chain of command. That became a dead end, she said.
In October, she obtained the online form required to apply for dispute resolution and withhold rent — something she'd previously asked about but she said she was told didn't exist.
Even with the form submitted Oct. 18, her case remains open and ongoing, despite the Defense Department policy to decide cases within 30 days, unless there are special circumstances.
"We have been paying the full amount of [basic allowance for housing] this entire time, although we haven't had a kitchen since June and have multiple other health issues with the home," Jennings said. "No one seems to know what to do. The commanding general, who holds decision-making authority on this hasn't made a decision and has requested an extension. This defeats the purpose of a right if someone else has to make a decision about whether or not you can actually exercise it, doesn't it?"
Liberty said in a statement that the company is committed to "exemplary" and quality service.
"We know that the dispute-resolution process is an integral part of delivering on our mission and is a benefit exclusively available to those living in [privatized family] housing. We always have and will continue to work with our partners and residents to ensure our service members and their families receive the best possible service," according to the statement.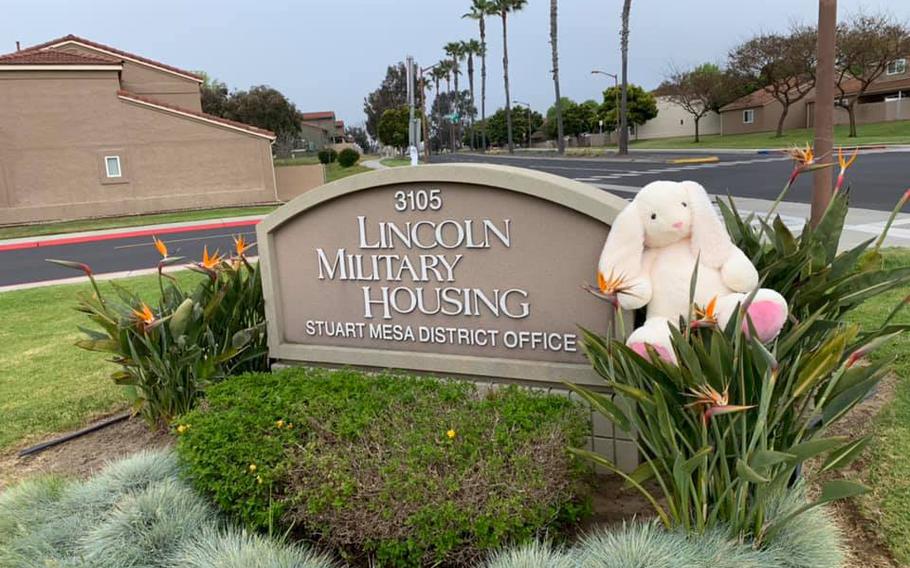 'There are still challenges'
Congress began reforming military housing in 2018 after a series of media reports highlighted the sometimes dangerous conditions that families faced in on-base housing. While there have been a number of changes to improve conditions, many families still encounter homes with mold growth, gas leaks and pest infestations. Some families also still report trouble with work-order completion and quality repairs.
Patty Barron, deputy assistant secretary of defense for military community and family policy, said the release of the bill of rights is one piece of an ongoing effort to improve base family housing.
"I'm not going to sit here and tell you that everything's working great. I know enough to know that there are challenges still," she said during a Nov. 23 webinar hosted by the Association of the U.S. Army. "It's a document that you can take with you and say, 'It says this right here, and my expectation is that this will be done.' And you should be backed up."
Dispute resolution and withholding rent were two of the most sought-after reforms among housing advocates, but the Defense Department hit roadblocks when it came to implementation. The partnership between the military and the private companies is based on existing contracts — many with 50-year terms — so it required the Pentagon to negotiate with the companies to comply voluntarily.
Meanwhile, military families across the country have continued to file lawsuits claiming poor conditions persist and housing companies remain difficult to work with and slow to address maintenance issues. About a dozen suits are ongoing in state and federal courts.
The bill of rights was seen as a way to offer families some form of resolution outside of the courtroom, and a swift path to improved housing.
Patrick Hughes, an attorney and former Air Force prosecutor, said dispute resolution is "a step in the right direction."
"This internal dispute resolution process provides for those eligible to receive free legal assistance from the legal office on the installation, and essentially creates a similar process that service members would otherwise have to pursue at their own expense through the local courts. And, using this process in lieu of landlord-tenant court also resolves the uncertainty over whether jurisdiction even exists in some state courts because the military housing may sit exclusively on federal land," he said.
But Hughes still has concerns about what the military can actually do should a landlord refuse to comply with the resolution determined by the process.
To get to the formal process, which pulls in an independent investigator, residents must first use an informal process, which varies between the services. The deciding authority for formal dispute resolution also varies.
In the Army, a colonel serving as a base's garrison commander oversees informal resolution. If that fails, the case can move into the formal process in which a three-star general who leads the Army's Installation Management Command decides the case. The Army said the service has had 10 cases resolved informally with garrison commanders.
The Navy, Marine Corps and the Air Force have taken somewhat similar approaches with informal disputes going through a base's housing office before moving into a formal process. The Air Force sends the cases to an installation commander, typically a colonel, and the Navy to one of its regional commanders. That position is typically held by a one- or two-star admiral who oversees anywhere between three to 15 bases.
The Marines also send their formal disputes to a regional commander who is a one-star general.
Coffman said the command's involvement concerns her because the military is technically in a contract with the company providing housing. Therefore, it isn't necessarily a neutral party making final decisions. It's a "complete conflict of interest," she said.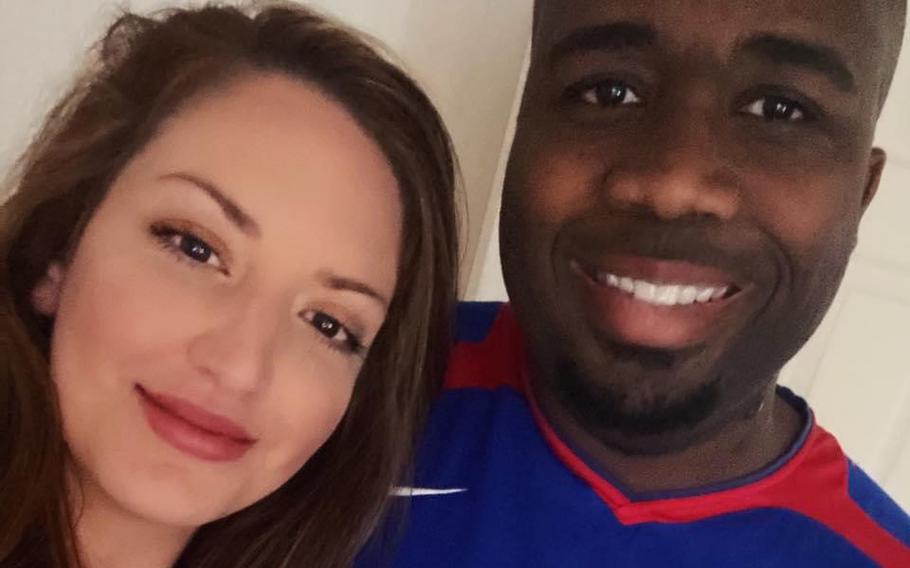 Missed deadlines
From there, the formal process is outlined by Defense Department policy and includes a strict timeline for specific events to take place. The housing office must respond to the resident within two business days, inspect the home within seven days and provide the results within the next three days.
While the Army and Navy said they began training personnel on the new processes in the spring and summer, the Marine Corps said it did not offer training to its housing office staff until the first week of November.
Though James Jennings is in the Navy, his family lives on a Marine Corps base and falls under the housing policies of that service. So far, only the first milestone regarding notification has been met in their case, Alexis Jennings said.
She submitted the form for formal dispute resolution Oct. 18 and the housing office promptly confirmed receipt. However, the home inspection occurred Nov. 23.
The entire process is supposed to conclude within 30 days "unless good cause exists" for the deciding authority to request to double the allotted amount of time, according to the Defense Department policy. Camp Pendleton officials said that was done for this case.
But no one told Jennings, she said.
It's unclear what happens if Jennings' case isn't resolved within the 60 days mandated by the Defense Department, which would be Friday. The policy only states the commander can't go beyond the deadline.
Jennings said it is appalling how far the situation has deteriorated. At this point, she just wants to get her family off base, but can't afford the expense of moving on her own.
"You're talking about a wounded warrior who had a heart transplant, but you're also talking about five children who are in for the ride, too," she said. "I don't feel this process has been effective so far. I'm hopeful [Liberty] will eventually come to the table and do the right thing, but only time will tell."
---
---
---
---