Former Blue Angel played role in helping Billings land Navy's elite squad for 2023 air show
By
Billings Gazette
December 17, 2021
---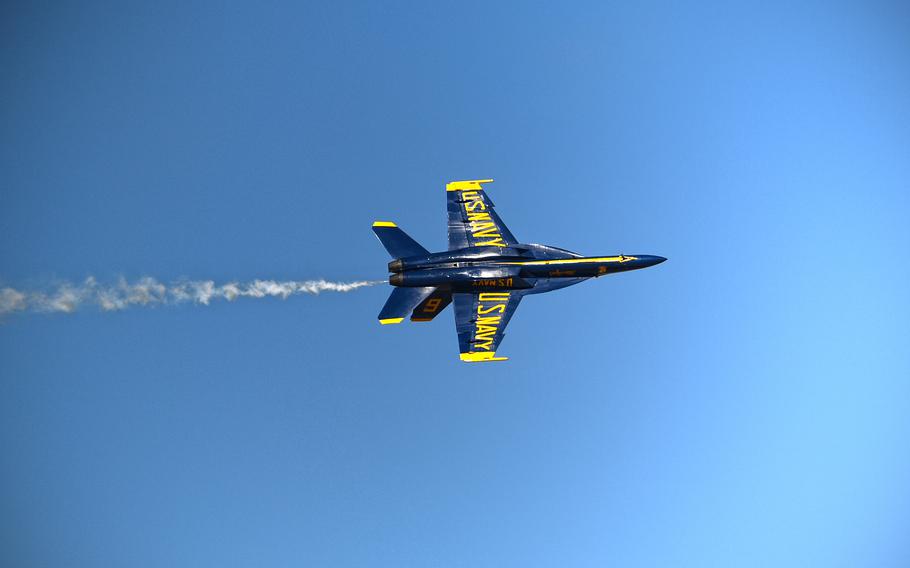 BILLINGS, Mont. (Tribune News Service) — In the end, the biggest selling point to bring the Blue Angels to Billings was Montana itself.
"The Blue Angels like to get into (places) they don't normally get," said Ken Switzer, a former naval aviator who was a member of the Blue Angels squadron in the 1990s.
Switzer, whose call sign while flying with the Navy was Thumper, now lives in Bozeman and was recruited by two Billings organizers to help bring the Blue Angels back to town. The squad last performed here in 2001.
Matt McDonnell and Jake Penwell have spent the last year recruiting volunteers, lining up support and putting plans in place in order to convince the Blue Angels that Billings could compete as a host city.
The Blue Angels perform between 30 and 32 air shows a year but receive between 400 and 500 applications, Switzer said.
"The selection is pretty steep," he said.
And while Montana helped the Billings application get the attention of the Blue Angels, it certainly wasn't the only factor in Billings being selected. So many elements had to align for the Navy's premiere flight demonstration team to come to town that it felt a little like a miracle that it happened.
"We're celebrating," McDonnell said.
McDonnell was a 'tween the last time the Blue Angels flew in Billings. He and Penwell, who saw the Blue Angels fly in 1988 as a child — a factor that helped convince him to follow his father and join the Navy — were having breakfast last year when both started to reminisce about airshows and childhood.
Both wanted that experience again and they wanted other kids to have the experience. And then they realized they could be the ones to organize it.
"If we're gonna pull this off we at least need an in with the Blue Angels," McDonnell said.
Luckily they had one. McDonnell and Switzer were business associates and so McDonnell approached him last year and asked what they needed to do to put together a competitive application.
Switzer explained that Billings needed to demonstrate three main elements. First was safety, second was capability and third was timing.
The Blue Angels are based in Pensacola, Florida, and they like to use the first few months of the year to gear up the team and get into fighting trim, he said. That means those first shows they travel to are usually places that are flat, low in elevation and far from environmental dangers like mountains and oceans — all locations that are generally east of the Mississippi.
By summer, the Blue Angels are usually ready to move west, where shows become more technically demanding as they're performed in the thinner atmosphere of higher elevations and the warm summer air, often near mountains or oceans.
Billings has planned the Yellowstone International Airshow for Aug. 12 and 13, 2023, which Switzer called perfect timing. The Blue Angels regularly perform at Seattle's Seafair, which is held annually in August and would bring the flying team to the region just when McDonnell and Penwell were planning their show.
"It's worked out well," Penwell said.
Organizers are building the website for the airshow now and tickets will go on sale early next year, Penwell said.
They now have a year and half to get ready.
"It's game on," McDonnell said. "Now we get to work."
(c)2021 the Billings Gazette (Billings, Mont.)
Visit the Billings Gazette at www.billingsgazette.com
Distributed by Tribune Content Agency, LLC.
---
---
---
---