All but one Marine injured in the deadly attack at Kabul airport released from Walter Reed
by
Caitlin Doornbos
Stars and Stripes
October 5, 2021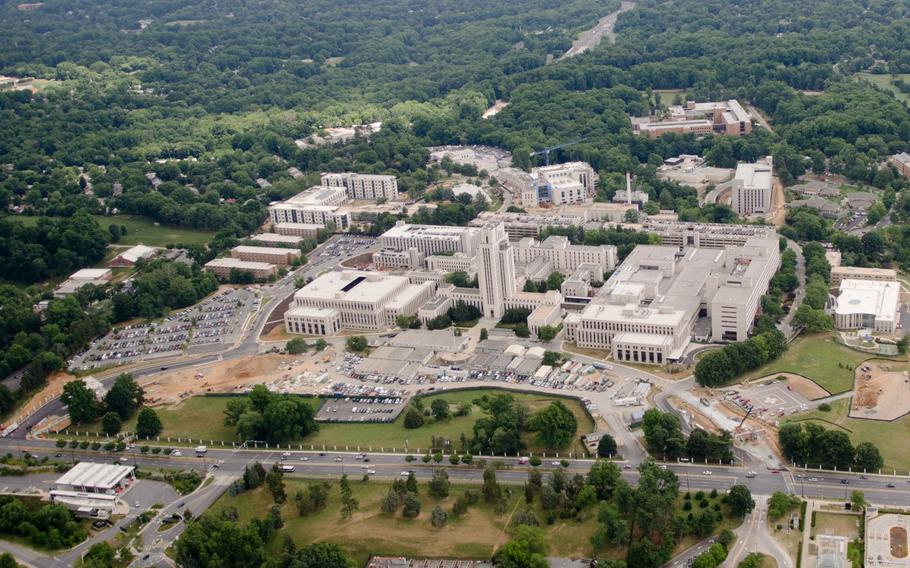 All but one Marine injured in the attack by an Islamic State suicide bomber at Kabul's airport in August that killed 13 U.S. service members have been released from Walter Reed National Military Medical Center, a Marine Corps spokesman said Tuesday.
The remaining Marine is in "serious but stable condition," Capt. Johnny Henderson said. The update shows steady improvement. On Sept. 22, the service reported four Marines were still at Walter Reed — one in "very serious condition" and three in "serious condition." On Sept. 7, 15 wounded Marines were being treated at Walter Reed, one of whom was in critical condition, three were in serious condition and 11 were in stable condition, Henderson said at the time. The service did not provide further details on their injuries or the names of those injured, which is Marine Corps policy to protect their privacy.
The injured Marines were among the survivors of an ISIS-K attack at Hamid Karzai International Airport during the final days of the U.S. military's withdrawal from Afghanistan. Along with the 13 troops killed, more than 20 others were injured when an ISIS-K terrorist detonated an explosive vest and gunmen fired into the crowds near the airport's Abbey gate.
ISIS-K, an abbreviation for ISIS-Khorasan, is the Afghanistan branch of the Islamic State terrorist group.
Seventeen Marines were wounded in the attack, and all the troops killed were awarded Purple Hearts and approved this month for combat action ribbons, according to the Marine Corps. Of the 13 troops killed in the attack, 11 were Marines, one was a soldier and another was a sailor.
While no longer receiving in-patient treatment, the other 16 Marines "are now on the West Coast in the vicinity of their parent units" receiving follow-on care, Henderson said.
"Their recoveries are being monitored and assisted by the Marine Corps' wounded warrior regiment," he said.
The service members were screening hopeful evacuees at the airport's entrance when the attack happened after nearly two weeks of an evacuation mission to remove Americans and allies, including Afghans, from the country after it fell to the Taliban on Aug. 15.
More than 124,000 people were evacuated from Afghanistan before the last U.S. troops left Kabul on Aug. 30.