US military vulnerabilities exposed during classified war game, top general says
by
John Vandiver
Stars and Stripes
July 27, 2021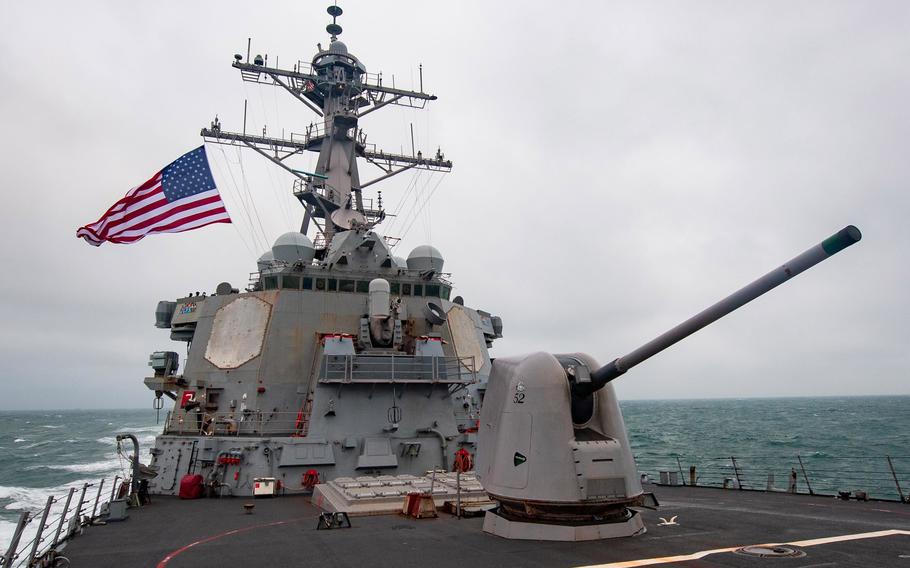 The U.S. military was crippled during a classified war game last year that exposed vulnerabilities the Pentagon is trying to fix, should it ever face off against a sophisticated adversary like China, the vice chairman of the Joint Chiefs said this week.
"Without overstating the issue, it failed miserably," Gen. John Hyten said of the battle plan during the October exercise, which he detailed Monday at the Emerging Technologies Institute in Washington.
The biggest problem occurred when communication networks came under attack. During the drill, a Pentagon "red team" playing the enemy role "ran rings around us," Hyten said. "They knew exactly what we were going to do before we did it."
Unlike in conflicts of the past 30 years, dating to the first Gulf War when the U.S. military had "information dominance," the force found itself stifled from the get-go during the October war game.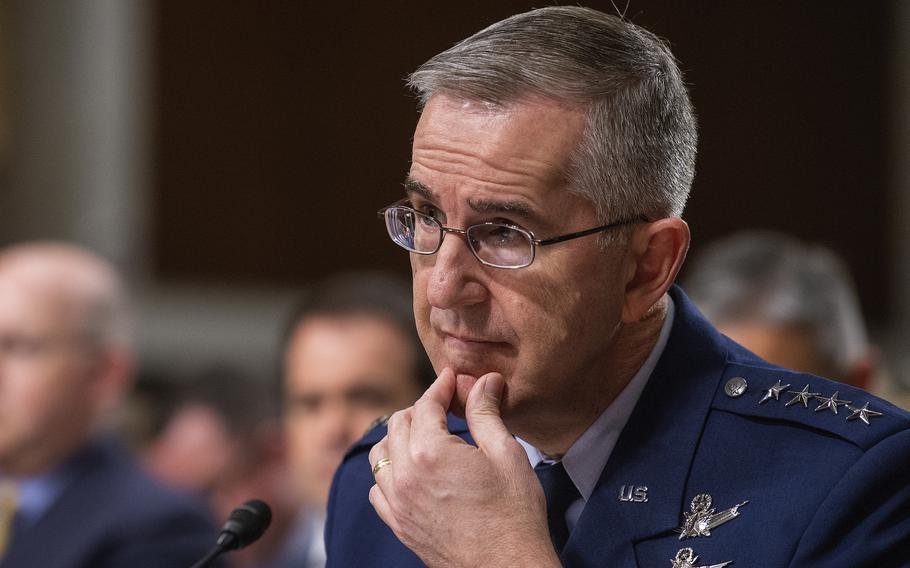 "Well, what happens if right from the beginning that information is not available? And that's the big problem that we faced," Hyten said.
Now, the military is updating its Joint Warfighting Concept with the new "Expanded Maneuver" strategy that seeks to transform how it fights over the next decade.
Part of the plan calls for joint all-domain command and control, which links information into a fully connected "combat cloud" that commanders can access at any time to make fast battlefield decisions, Hyten said.
Should the cloud be cut off by an enemy, plans must be in place so leaders can operate in a more decentralized environment, he said.
Other aspects of the new concept deal with "contested logistics," which the U.S. hasn't faced since trying to get forces to Europe and the Pacific during World War II.
"Contested logistics has been an area of rich study, rich conversation, and we're changing our entire logistics approach because of it," he said.
One way the military could overwhelm a sophisticated adversary is to enhance its ability to launch precision fires from all domains simultaneously — which may include air, land, sea, space and cyber — so an enemy force doesn't know where to defend, Hyten said.
"That's a purely aspirational requirement, but I hope everybody can see that if you could do that you would change the equation on any future battlefield," he said.
Against an enemy that also can hit targets with precision, the U.S. military must be able to mass fires across the force under a single command structure that's removed from the threat of attack.
"It allows you to disaggregate to survive," Hyten said.
Now, the Pentagon has to figure out how to pay for it all, he said.
The stakes, he said, are high since the U.S. military's edge over China is "shrinking fast."
"To deter war is to be prepared for war," Hyten said.