Most UFO sightings by the military remain unexplained, government report concludes
by
Caitlin Doornbos  
Stars and Stripes
June 25, 2021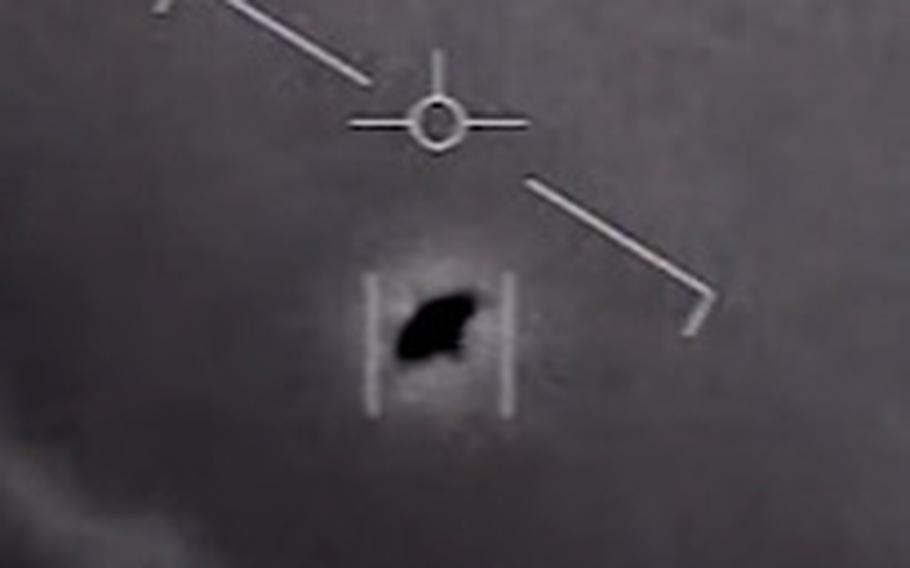 WASHINGTON — All but one of the 144 military encounters with UFOs in the last 17 years that have been reviewed by the Office of the Director of National Intelligence remain unexplained, according to a report released Friday.
The unclassified Unidentified Aerial Phenomena report reviewed military and intelligence community encounters between 2004 and 2021 with unexplained events colloquially known as UFOs — Unidentified Flying Objects.
"We were able to identify one reported UAP with high confidence," the report states. "In that case, we identified the object as a large, deflating balloon. The others remain unexplained."
Congress ordered the report in late 2020 as part of the Intelligence Authorization Act. ODNI was given 180 days to prepare unclassified and classified reports revealing what the U.S. intelligence community knew about UFOs.
"UAP clearly pose a safety of flight issue and may pose a challenge to U.S. national security," the report states. "There are probably multiple types of UAP requiring different explanations based on the range of appearances and behaviors described in the available reporting."
The encounters might have involved "foreign adversary systems" from China or Russia, industry developmental programs, weather phenomena or "airborne clutter" such as balloons, birds or drones, the report said without drawing definitive conclusions.
The report at no point mentioned aliens or lists outer-space lifeforms as possible explanations.
While the report solved few mysteries, some patterns emerged in the review, including 18 incidents that involved "unusual UAP movement patterns or flight characteristics" that "appear to demonstrate advanced technology."
"Some UAP appeared to remain stationary in winds aloft, move against the wind, maneuver abruptly or move at considerable speed without discernable means of propulsion," according to the report. "In a small number of cases, military aircraft systems processed radio-frequency energy associated with UAP sightings."
Such technology could pose a grave threat to the United States if it involves "sophisticated collection against U.S. military activities by a foreign government or demonstrate a breakthrough aerospace technology by a potential adversary," according to the report.
Sen. Marco Rubio, R-Fla., said in a statement issued Friday that while the report was "an important first step in cataloging these incidents," more must be done to find answers.
"The Defense Department and intelligence community have a lot of work to do before we can actually understand whether these aerial threats present a serious national security concern," Rubio said.
That work will continue, as Deputy Defense Secretary Kathleen Hicks on Friday announced "a new follow-on DOD activity" that will continue the analysis of UAP, chief Pentagon spokesman John Kirby said.
Hicks also directed the undersecretary of defense for intelligence and security to establish a standard procedure to report UAP events across the department, which the report also recommended as a method to collect the additional data needed to draw more definitive conclusions.
The study, largely based on encounters reported by Navy pilots, stated limited data contributed to ODNI's inability to draw more conclusions, as "sociocultural stigmas and sensor limitations remain obstacles to collecting data on UAP" because service members are apprehensive about coming forward.
"For years, the men and women we trust to defend our country reported encounters with unidentified aircraft that had superior capabilities, and for years their concerns were often ignored and ridiculed," Rubio said in his statement. 
Twitter: @CaitlinDoornbos