Rainbow flags will not be flown on military bases for gay pride month, Pentagon says
by
Caitlin Doornbos 
Stars and Stripes
June 4, 2021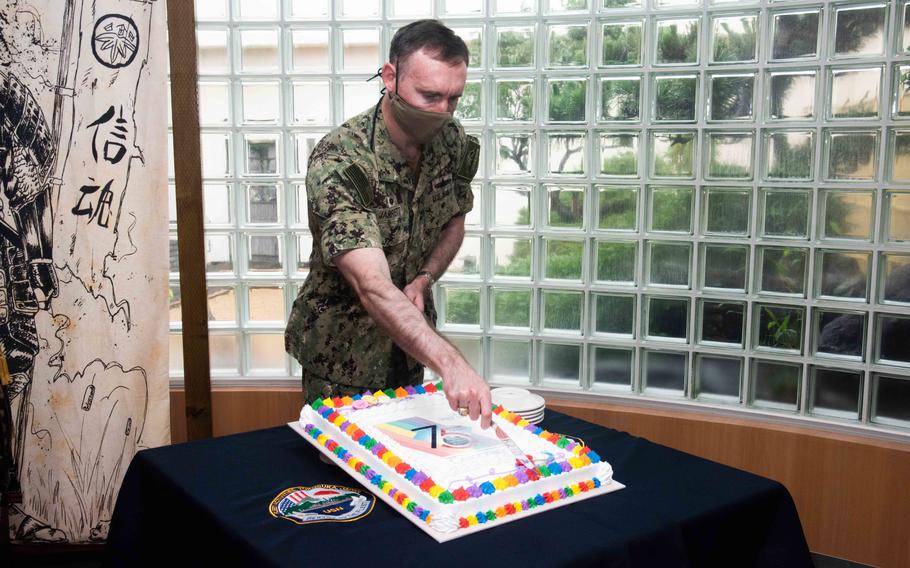 WASHINGTON – The Defense Department will not make an exception to its unauthorized-flag policy to allow military bases to fly rainbow flags for Pride month, chief Pentagon spokesman John Kirby said Friday.
June is gay pride month, which supporters often mark with displays of rainbow flags. However, a July 16 Pentagon policy that banned the display of unofficial flags on military installations means the unauthorized Pride flag will not fly on bases this month, Kirby said.
"The department will maintain the existing policy from July of 2020 regarding the display or depiction of unofficial flags, so there won't be an exception made this month for the Pride flag," Kirby told reporters at the Pentagon.
The policy was enacted in the wake of a national outcry against racism after the killing of a Black man by Minneapolis police on Memorial Day 2020. It effectively quashed the display of Confederate flags on military bases without directly addressing the controversial banner.
The memorandum banned the display of unauthorized flags "in all Department of Defense workplaces, common access areas and public areas." The only flags authorized were those of U.S. states, military service flags, POW/MIA flags, ceremonial, command or unit flags or other government-sanctioned flags.
Kirby said the decision not to issue an exemption for the Pride flag was made to avoid "the potential for other challenges that could arise from that specific exception."
"This in no way reflects any lack of respect or admiration for people of the LGBTQ-plus community, personnel in and out of uniform, who served in this department," Kirby said. "We're proud of them."
Alternatively, the State Department in April announced it would allow embassies to fly the Pride flag during the month of June.
Twitter: @CaitlinDoornbos
---
---
---