Diagnoses of moral injury are a growing part of Afghanistan legacy for US personnel
By
Stars and Stripes
August 12, 2022
---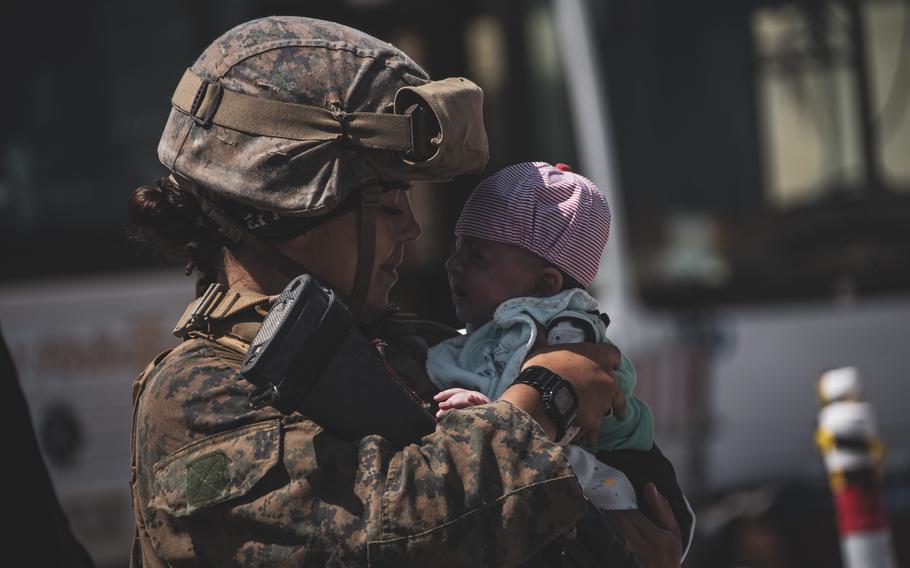 The upcoming one-year anniversary of the U.S. military withdrawal from Afghanistan could serve as a trigger for troops and veterans suffering from what is known as moral injury, researchers and mental health advocates say. 
Moral injury refers to the distress that people feel after committing an act that violates their sense of right and wrong or being forced to experience immoral actions by someone else. 
"Veterans suffering from moral injury struggle with reconciling their values with the way things can unfold in times of war," said Amy Williams, chief clinical officer at the New York-based Headstrong Project, which provides mental health treatment to veterans. 
"Current events often serve to add further insult to injury," Williams added.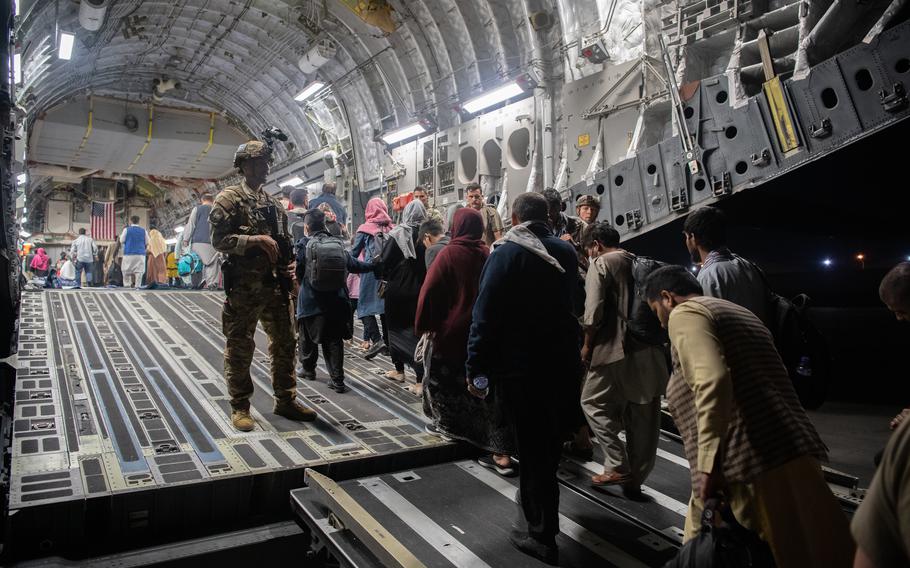 The 20-year-long U.S. war in Afghanistan came to a dispiriting end, with a Taliban victory and often unsuccessful efforts to evacuate Afghans allied with the U.S. cause.
The anguish that combatants in Afghanistan felt in the wake of the American withdrawal led to increases last year in requests for therapy at Headstrong and calls to the crisis line run by the Department of Veterans Affairs, spokesmen said at the time.
Many U.S. troops who deployed to Afghanistan had to square their wounded pride or moral malaise with the events of the past year, mental health advocates said.   
Some troops and veterans believed that not evacuating Afghans affiliated with the U.S. military as soon as possible was a violation of their moral code, said Brett Litz, a clinical psychologist at VA Boston Health Care System and Boston University. 
If the feelings connected to these thoughts become debilitating, that condition can amount to a moral injury, a term coined in 1994.
Moral injury shares some similarities with PTSD, such as nightmares, unwanted recall of the experience, avoidance of thoughts or feelings related to the experience and reduced interest in things the person once enjoyed. 
But symptoms unique to moral injury include withdrawal from social life as well as changes in people's belief in their own goodness and their outlook on their purpose in life. 
"PTSD, that kind of trauma is about a racing heart. Moral injury is about a broken heart," Litz said. 
He also believes that moral injury requires different treatment than PTSD, which is often alleviated through therapy that attempts to introduce new and less negative ways to think about a trauma. 
"Clinical psychologists like me, it's a dead end to try to reframe (moral injury). It's now part of you, and how do you work on that?" Litz said.
Treatment of moral injury can include ways for patients to "balance the scales" by doing what they see as good or just, he said. 
The prevalence of moral injury is unknown, Litz said. And the condition is not yet recognized in the most recent Diagnostic and Statistical Manual of Mental Disorders.
Litz said he hopes a test he developed to measure moral injury can help define the term for troops, veterans and caretakers. 
Despite the distinguishing characteristics, moral injury and PTSD are often linked, other researchers said. 
"We now know there's dozens of cancers. Different types of cancers have different types of treatments," said Alan Peterson, director of the Strong Star mental health research consortium in San Antonio. "It makes sense that there's different types of treatments for different types of traumas." 
The VA offers help on moral injury via mental health counseling and its chaplain service, as do groups like the Wounded Warrior Project. 
The withdrawal from Afghanistan triggered a lot of emotions for troops and veterans, said Erin Fletcher, Warrior Care network director for the Wounded Warrior Project.
The existence of a concept that accounts for the lingering but unseen ailments can offer curative comfort, though.
"Putting a name to somebody's experience that is incredibly difficult for them can be empowering," Fletcher said. "And then we know that there is help, that you're not the only one feeling this thing." 
---
---
---
---