Israeli study showing higher Parkinson's disease risk in PTSD patients bolsters research on US veterans
By
Stars and Stripes
August 4, 2022
---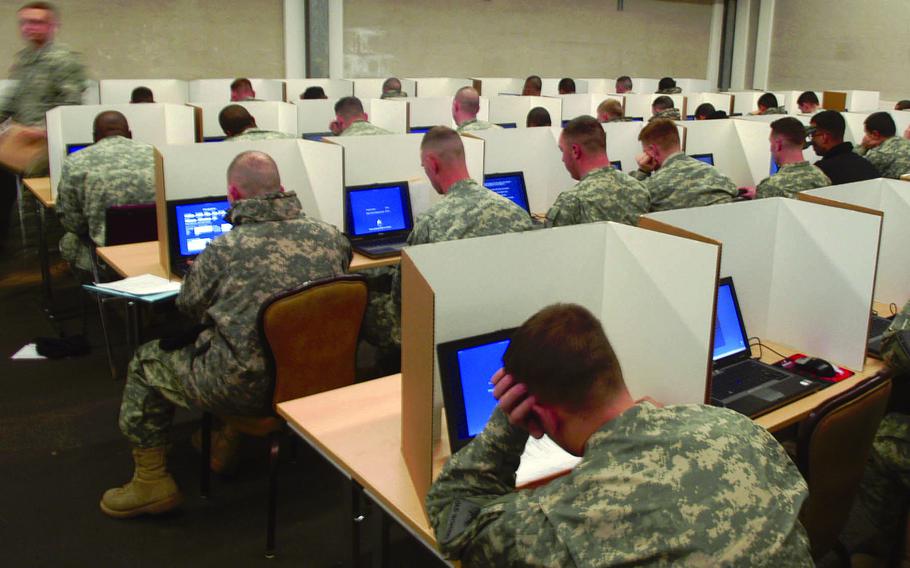 Researchers in Israel have found that post-traumatic stress disorder may be associated with an increased risk of Parkinson's disease, buttressing a previous study of U.S. veterans of Iraq and Afghanistan. 
Published online Thursday in the Journal of the American Medical Association, the new study accumulated 20 years of data.
Its authors concluded that there is a "robust" association between PTSD and Parkinson's risk in men, particularly among elderly male patients.  
"These findings are consistent with the results of a recent study ... among male veterans in the U.S. showing a 2.7-fold excess risk" for Parkinson's disease, they wrote.
The 2020 study they referenced found that both traumatic brain injury and PTSD — the "signature wounds" of the Iraq and Afghanistan wars — were associated with increased Parkinson's disease risk.
The Israeli study involved 8,336 people diagnosed with PTSD compared with 8,336 people of the same age and sex without PTSD. About half were men and all were born before 1970.
Traumas they had encountered include the Holocaust and terrorist attacks. Israel ranks high in the proportion of people exposed to trauma, the study said.
An estimated 9.4% of the Israeli adult population has PTSD, more than twice the global prevalence of 3.9%, according to the researchers.
The study found that PTSD patients have nearly 1.5 times more risk of Parkinson's than people who don't. The risk was higher for men who were diagnosed with PTSD in their 70s. 
Parkinson's disease is the second-most-common neurodegenerative disease, after Alzheimer's disease. It is a slowly progressive disorder that affects movement, muscle control and balance.
Its cause is unknown, but multiple environmental, behavioral and biological factors are associated with risk of contracting the ailment.
"Over the last few decades, emotional and physical stress have been linked to Parkinson's disease," the study authors wrote. But they added that a causal association between stress or anxiety and Parkinson's has not been fully established.
Among the notable figures who were diagnosed with Parkinson's are the late boxing legend Muhammad Ali, singer Linda Ronstadt, musician Ozzy Osborne and actor Michael J. Fox. There are treatments available for the disease but no cure.
---
---
---
---