Attack drones keep up harassment at al Asad, leading to latest shootdown
by
Chad Garland
Stars and Stripes
January 6, 2022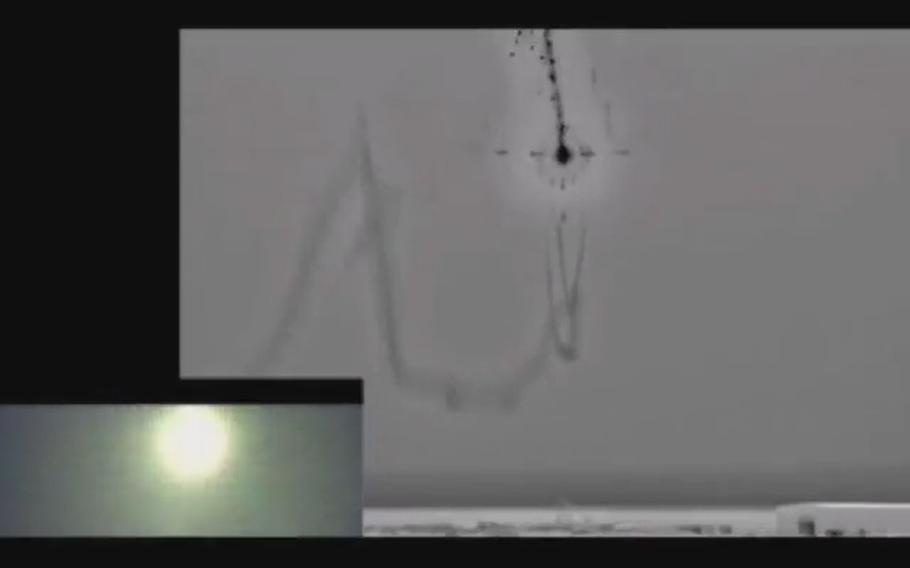 Coalition defenses at Iraq's al Asad Air Base shot down another armed drone Thursday as the sprawling facility, which still houses American troops, thwarted its third attack in as many days.
It follows a barrage of rocket or drone incidents since New Year's Eve targeting foreign forces near Baghdad and in northeast Syria.
The series of daily attacks targeting coalition sites comes on the heels of a Dec. 31, 2021, deadline for Operation Inherent Resolve to transition from a combat mission to one focused only on training and advising Iraqi forces battling Islamic State.
Combat forces were withdrawn last month, but some 2,500 U.S. troops remain in the country for the new mission.
"Attacks are a dangerous distraction from our #AdviseAssistEnable mission and a threat to the Iraqi people," the coalition said in a statement Thursday.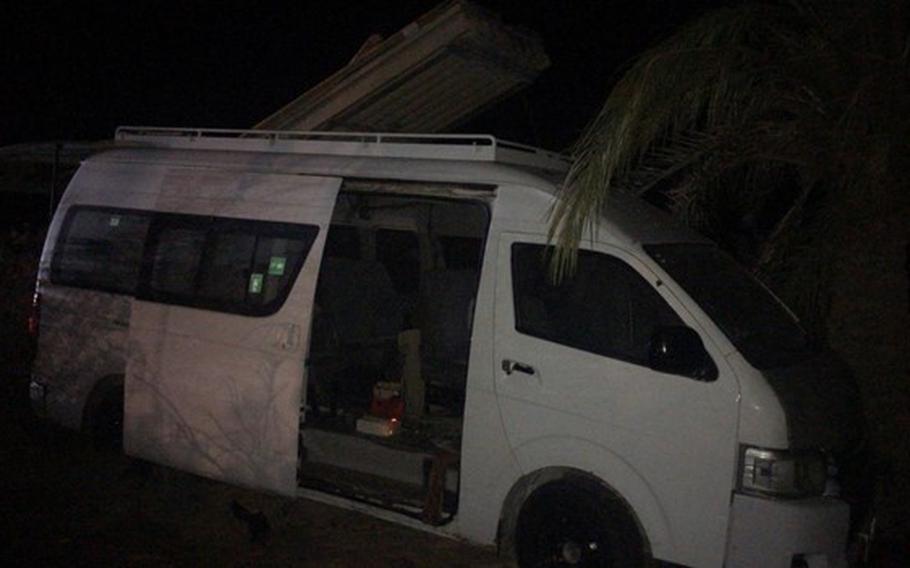 While not deadly so far, this week's attacks appear to be aimed at harassing coalition forces, perhaps to raise tensions and prompt a disproportionate response.
The U.S. has blamed Iranian proxy forces for the spate of attacks, which began as Tehran and its surrogates marked the anniversary Monday of the 2020 U.S. killing in Baghdad of Qassem Soleimani, a senior Iranian general responsible for overseeing armed groups outside Iran.
Iranian proxy groups have pledged revenge for Soleimani. They have waged a long campaign aimed at driving all U.S. forces from Iraq.
"This all looks like causality-minimizing actions, intended to look convincing to the militia base," said Michael Knights, a fellow at the Washington Institute who specializes in Iraq and Iran security affairs.
The Shiite militias and their Iranian backers need a resistance campaign to look credible after a series of blunders late last year, but they may call it quits after this week if it doesn't draw an outsized U.S. response and if their supporters are satisfied, Knights and co-author Crispin Smith wrote in an analysis.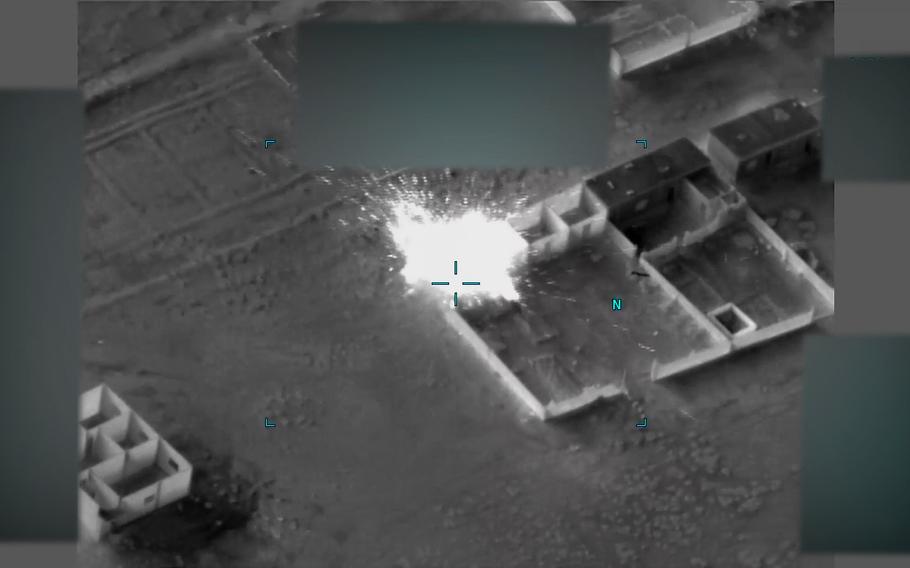 The unidentified drone downed Thursday did not cause any damage or casualties at the installation, Iraqi officials and the U.S.-led coalition said.
It was engaged by unspecified defensive systems, said a coalition official speaking on condition of anonymity to discuss the incident with Stars and Stripes.
A coalition video shows a missile hit the aircraft, which then falls to the ground in a ball of fire.
Stars and Stripes also obtained official video Tuesday of an earlier shootdown of two explosive-laden drones at al Asad.
That footage shows the aircraft taken out by a missile and what appears to be a stream of 20 mm rounds fired from the Gatling gun of a counter-rocket, artillery and mortar system.
Officials declined to identify the defensive systems used in either video, citing policy.
In Iraq, where Shiite groups aligned with Iran have significant political clout and Shiite militias form part of the country's security forces, the attacking drones have been downed by defensive systems.
But in the northeastern part of Syria, where a civil war has raged for years and where the U.S. backs largely Kurdish militia forces, the coalition carried out pre-emptive strikes on what it identified as rocket launch sites.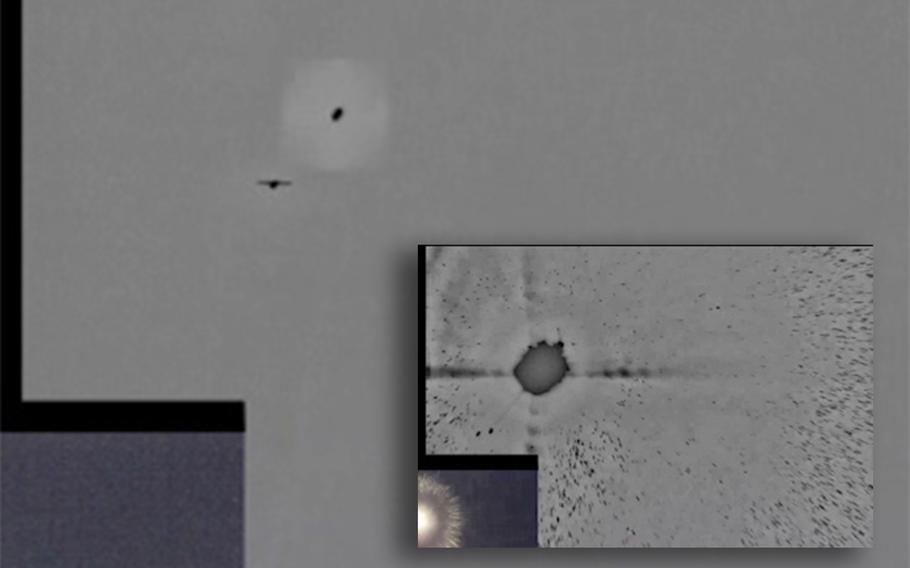 It also struck back with artillery after rockets targeted coalition forces on a base there known as Green Village, officials said Wednesday.
Another pair of newly released videos showed coalition MQ-9 Reaper drones striking more suspected rocket launch sites in Syria, hours after the previously disclosed artillery fire.
A coalition official said five rockets were also fired toward al Asad late Wednesday but landed far from the base. An investigation was underway, the Iraqi government said.
---
---
---
---