Rocket attack strikes base in Syria with US troops, officials blame Iran-backed militias
By
Stars and Stripes
January 5, 2022
---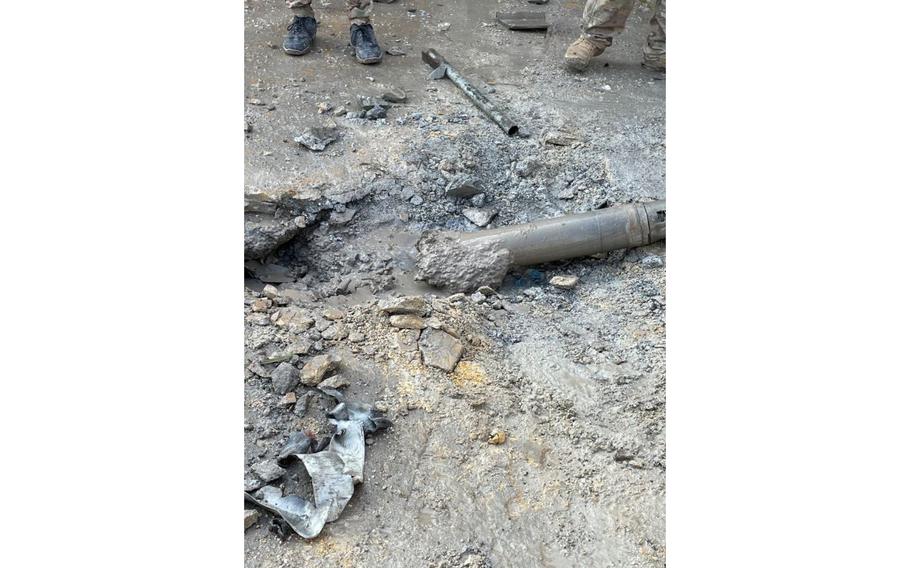 U.S. and partner forces were targeted by rocket fire at their base in northeastern Syria early Wednesday, the American-led coalition Operation Inherent Resolve said in a statement that blamed Iran-backed militia groups for the attack.
Troops at the base known as Green Village reported no injuries in the attack that included eight rounds that struck in and near the outpost, causing "minor damage," according to the statement from the anti-Islamic State coalition. The attack came just one day after U.S. and coalition forces attacked several suspected rocket-launch sites near Green Village believed to pose an "imminent threat" to troops at the base, officials said.
After the attack Wednesday morning, coalition forces — which are officially in Syria to stamp out the remnants of ISIS alongside Syrian Democratic Forces — returned fire with six artillery rounds, striking the area from where the enemy rockets were launched, according to the coalition.
Army Maj. Gen. John W. Brennan Jr., the commander of Operation Inherent Resolve, said the attacks were launched by Iran proxy forces from civilian infrastructure near Mayadin, Syria, and endangered civilians there and near Green Village.
"The coalition reserves the right to defend itself and partner forces against any threat, and will continue to do everything within its power to protect those forces," Brennan said. "Our coalition continues to see threats against our forces in Iraq and Syria by militia groups that are backed by Iran. These attacks are a dangerous distraction from our coalition's shared mission to advise, assist, and enable partner forces to maintain the enduring defeat of [ISIS]."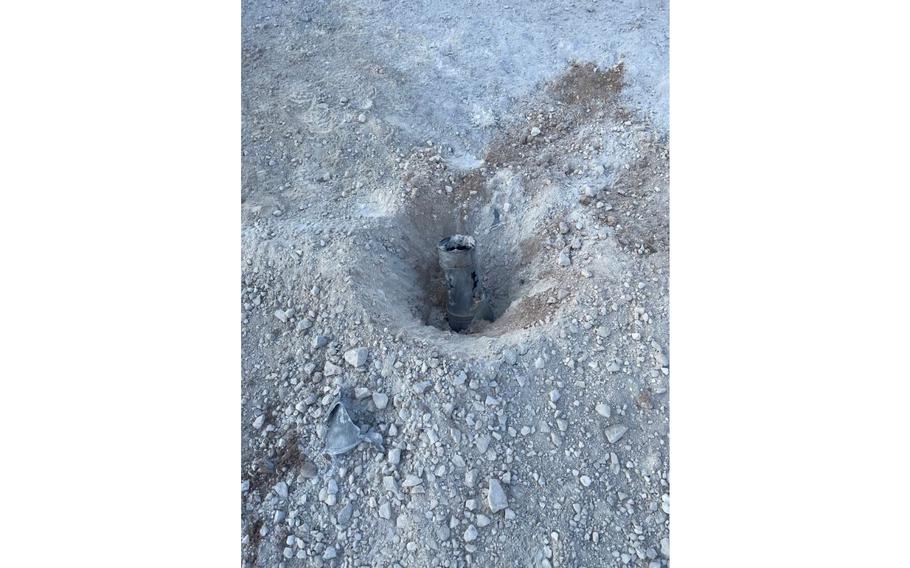 Green Village sits just east of the Euphrates River in northeastern Syria adjacent to major oil fields. It is run by SDF forces but also houses several hundred American and coalition partner troops who advise their Syrian partners there, defense officials have said.
The latest attack comes amid a recent uptick in violence aimed at bases in Iraq and Syria housing American forces.
In Iraq, at least four armed drones were shot down in two separate attempts to attack Iraqi bases housing American forces on Monday and Tuesday, U.S. and Iraqi officials said. The Iraqi government also reported a rocket attack Wednesday at a base near Baghdad. There were no injuries reported in those incidents.
The coalition statement Wednesday was the first time that U.S. officials specifically fingered Iran-supported militias for attacks in recent days. John Kirby, the Pentagon's chief spokesman, told reporters Tuesday such Iranian proxy forces were likely responsible for the attacks, but he also said he could not conclusively say who was responsible.
The attacks have come at about the two-year anniversary of the U.S. drone strike in Baghdad that killed top Iranian general Qassem Soleimani, the leader of Iran's elite Quds Force. He was killed alongside Abu Mahdi al-Muhandis, the deputy commander of Iran-backed paramilitary groups in Iraq.
Iraq's Shiite factions, aligned with Iran, have vowed revenge for the killings and have long-sought the end of the U.S. military presence in Iraq.
Kirby said Tuesday that those vows and the recent incidents in Iraq and Syria show American troops remain in harm's way, even after formally ending the U.S. combat mission in Iraq last month. About 2,500 U.S. troops remain in Iraq on a training mission. Several hundred American forces remain in Syria, but Pentagon officials declined Wednesday to provide a specific total of U.S. troops there.
American troops "clearly are at risk in the region," Kirby said. "We have to take that threat very seriously. We always have the right of self-defense."
---
---
---
---