2,500 US troops expected to remain in Iraq despite end of US combat mission
by
Caitlin Doornbos  
Stars and Stripes
December 9, 2021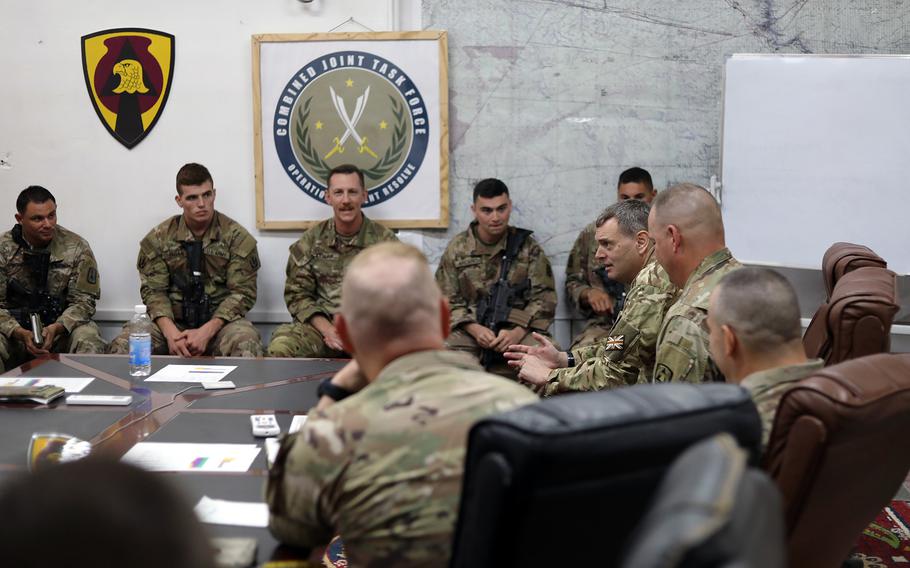 WASHINGTON — About 2,500 U.S. troops will remain in Iraq despite Thursday's formal end of the U.S. combat mission there, chief Pentagon spokesman John Kirby said.
The U.S. and Iraq on Thursday announced the combat mission's end following the final meeting of its military-technical coalition, which was tasked with discussing and implementing an agreement in July by both nations to transition the U.S. military's role in Iraq.
The agreement reached by President Joe Biden and Iraqi Prime Minister Mustafa al-Kadhimi included that the U.S. would remove all its troops with a combat role from Iraq by the year's end. At the time, there were about 2,500 troops in Iraq targeting the Islamic State terrorist group.
Kirby on Thursday said the number of U.S. troops in Iraq won't change, but it could in the future.
"Remember, this is a change in mission, right? Not necessarily a change in physical posture," he said. "It's not like today they snap the chalk line and all of a sudden there's a massive change in the daily operations of our men and women over there."
Rather, the troops are shifting their mission to an advisory role supporting Iraqi Security Forces fighting ISIS.
The U.S. had already begun transitioning toward training Iraqi forces when the July agreement was made, so the change is not expected to have a major impact, defense officials have said.
"There won't be a dramatic shift from yesterday to tomorrow, based on how we've already been working ourselves into this new mission," Kirby said. "What we hope the Iraqi people see is the continued competence and confidence of their security forces in the field fighting against ISIS."
Still, Kirby said the Thursday announcement of the combat mission's formal end was not mere symbolism.
"It's an affirmation of what we've agreed to do and what we have accomplished," he said. "What was spoken to today was the end result of a long period of consultations and transition already underway in keeping with our commitments to the Iraqi government."
Though the U.S.-Iraq coalition have completed its talks, Iraqi national security adviser Qassim al-Araji in a tweet Thursday wrote the relationship of the two nations "will continue in the field of training, advice and empowerment."
The end of combat operations in Iraq comes about three months after the U.S. ended its 20 years of combat in Afghanistan on Aug. 30. However, unlike the Iraq end-of-operations, no U.S. troops remained in Afghanistan to support the government, which is now run by the Taliban.
---
---
---
---