Afghans snap up flights out of the country, while others fleeing the Taliban sleep in Kabul's parks
by
Phillip Walter Wellman
Stars and Stripes
August 13, 2021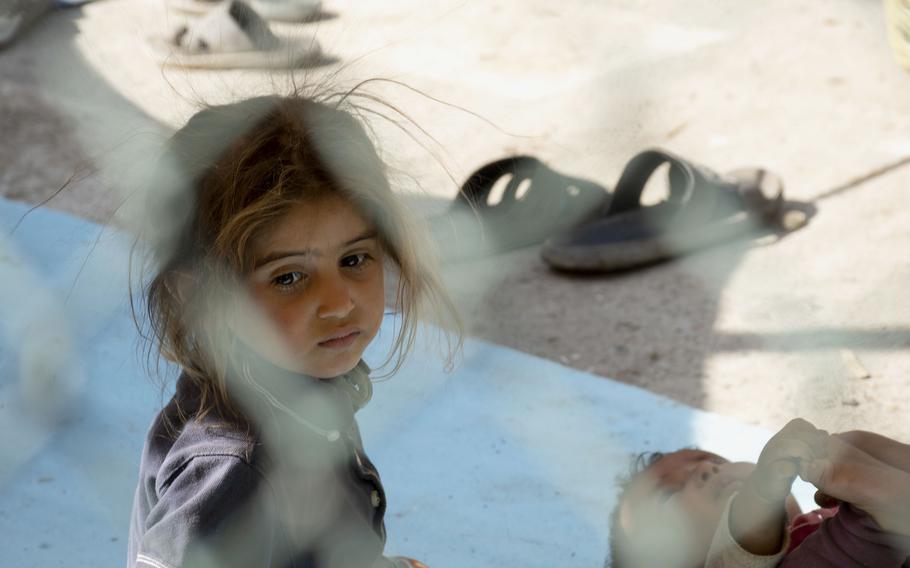 KABUL, Afghanistan — The exodus from the capital has begun for those who can afford it.
Demand for visas and plane tickets out of Afghanistan has been up ever since President Joe Biden announced the withdrawal of U.S. forces in April. But the Taliban's takeover of Kandahar and Herat, Afghanistan's second and third largest cities, along with many provincial capitals, has sent demand skyrocketing.
"Almost all flights are full these days, and the prices for tickets have gone up," said Mujeeb Rezqi, a Kabul travel agent. "It's because everyone is afraid. They don't want to live under a regime that will only bring destruction to Afghanistan."
But for most, leaving the country isn't an option.
Some of the scenes at Shar-e-now Park in central Kabul, a couple of miles from the U.S. Embassy, resembled those of better times: small children climbed all over the jungle gym, while older boys raced across the dusty ground to a water fountain.
Some of those children are also sleeping in the park after fleeing hundreds of miles with their families from cities taken by the Taliban.
Amina, a widow who like many of her compatriots goes by one name, left the northern city of Kunduz with her four children after the city fell earlier in the week. The family huddled alongside pitched tents and blankets spread on the ground.
"To leave, you need a lot of money, and we simply cannot afford it," Amina said. "I don't even have my own tent. I'm sharing it with others."
Anjamudin, an ex-local police officer in northern Baghlan province, fled with his family of five after the fall of the provincial capital Pul-e-Khumi, believing his former job put his life in danger.
"Look around. Everyone here is desperate, and this is the government's fault," said Anjamudin, who also has been living in the park.
"It's the government's job to defend the country, but whenever an area is surrounded by the enemy, it just collapses. It's as if no one is defending the country," Anjamudin said.
Anjamudin said he doesn't want to leave Afghanistan. He held out hope Friday that the government would be able to provide shelter for its displaced citizens.
Those who have found ways to leave have generally sought out the most affluent countries that would take them. Abdul Hamid Hamdan, a business owner in Jalalabad, said he will leave for India. From there, he will try to get to Europe or North America.
Like many Afghans, Hamdan partly blamed the withdrawal of U.S. forces for the chaos gripping the country.
"When the first province was captured by the Taliban, I decided to leave," Hamdan said by phone. "Anything can happen any minute here. I don't feel safe anymore."
Zubair Babakarkhail contributed to this report.