US looking to house thousands of Afghan interpreters at bases in Kuwait and Qatar, report says
by
Phillip Walter Wellman
Stars and Stripes
July 23, 2021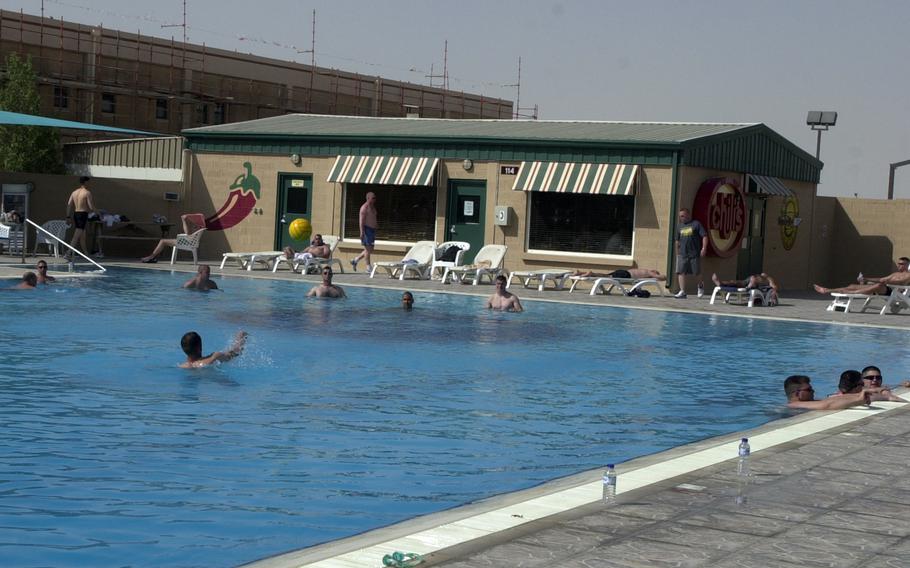 KABUL, Afghanistan — The United States is planning to house up to 35,000 Afghan interpreters and their families at two military bases in the Persian Gulf while they wait for asylum in the U.S., according to a media report.
The U.S. would build temporary housing designed for applicants to live in for at least 18 months while they await their Special Immigrant Visas at Camp As Sayliyah in Qatar and Camp Buehring in Kuwait, The Wall Street Journal reported Thursday, citing unnamed U.S. officials.
The visas give interpreters and other Afghans who worked with the U.S. military and government safe passage to America and a pathway to citizenship.
Arrangements with Kuwait and Qatar have not yet been finalized, the report said.
"We are conducting planning for multiple scenarios, including the potential for tens of thousands of people. Though it's unclear for how many, for how soon and for how long," the newspaper quoted an unnamed U.S. official as saying.
Construction and expenses associated with housing the applicants at the Gulf bases are expected to cost the U.S. several hundred million dollars, the Journal said, citing unnamed officials.
Some 2,500 Afghans — including 750 interpreters and their families — who are at the last stage of the SIV process are scheduled to fly to Fort Lee, Va., next week to complete the final requirements, Pentagon spokesman John Kirby said Monday.
But about half of the over 20,000 SIV applicants are still in the first stages, which can take several years to complete, the State Department said.
Camp As Sayliyah in Qatar was closed last month. Outfitted with recreational facilities, it was known for giving some 200,000 deployed troops over the years a four-day vacation.
Camp Buehring is located in the Kuwait desert and was built to accommodate about 14,000 troops at any one time.
The Taliban have said they would not target Afghans who worked for the U.S. once international forces leave, but many doubt the group will keep their word. As many as 300 Afghans in the SIV pipeline have already been killed over the past decade because of their association with the U.S., according to advocacy groups.
The House on Thursday approved legislation that would increase the number of SIVs by 8,000, in addition to speeding up the application process by removing a requirement that makes applicants prove they're under threat.
"The phrase life and death gets tossed around a lot in this chamber, but this bill is truly that for thousands of our Afghan friends," Rep. Jason Crow, D-Colo., a former Army Ranger who served in Afghanistan and who introduced the bill, said on the House floor ahead of Thursday's vote.
"The Taliban is intent on hunting down and killing Afghans who have served alongside Americans the past 20 years," Crow said.
Rights groups say other Afghans who worked for other U.S.-based organizations are at risk too and should also be given emergency visas.
In a letter sent to the Biden administration and U.S. lawmakers this week, a group of two dozen media groups and press freedom advocates said Afghan journalists who worked for American media companies were at risk and should be given asylum. Others have called on the government to allow female politicians and activists to obtain refuge.
The State Department has said it is looking into the possibility of allowing other groups to apply for visas.
The last U.S. troops are due to leave Afghanistan by August 31, bringing an end to the country's longest war after nearly two decades. Several hundred service members who are not part of the withdrawal will remain at the U.S. Embassy in Kabul to provide protection.