Afghan special operations troops could be coming to Europe for training with US, NATO allies
by
John Vandiver
Stars and Stripes
June 10, 2021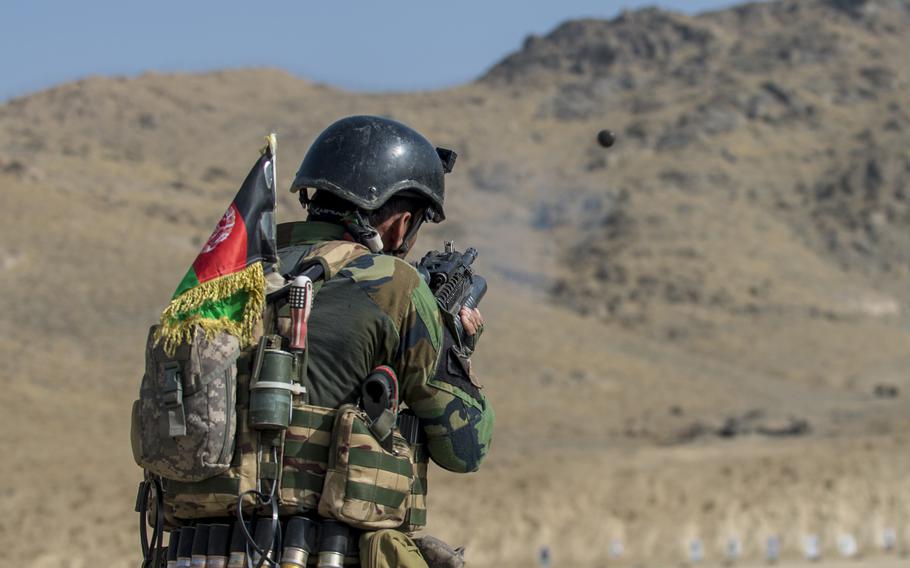 STUTTGART, Germany — Afghan special operations troops could be headed to Europe for a NATO training mission that is expected to continue after the U.S.-led coalition completes its withdrawal from the country, the top U.S. military commander in Europe said.
Gen. Tod Wolters, who serves as head of U.S. European Command and as NATO's supreme allied commander, said the alliance is looking at several possible locations to host Afghan forces.
"We are in the process of looking at out-of-country special forces training in certain locations, to bring NATO special forces activities out of Afghanistan, into a remote location, probably somewhere in Europe," Wolters said Wednesday during a discussion at the Atlantic Council, a Washington-based think tank.
The U.S. and its allies are in the midst of a rapid withdrawal from Afghanistan, which is expected to be complete by September. The U.S. has moved at least 500 C-17 loads of material out of Afghanistan and has turned over six military sites to the Afghan Defense Ministry, according to U.S. Central Command, which as of Tuesday estimated that the U.S. has completed more than "50% of the entire retrograde process."
Wolters said the aim is to continue training Afghan special operations troops in combat tactics and techniques.
On Monday, NATO leaders will gather in Brussels for a summit that brings together allied heads of state, including President Joe Biden. The meetings will focus on NATO's 2030 initiative, which seeks to adapt the alliance for future threats. Among the issues to be discussed is getting NATO more focused on China's emergence as an economic and military rival.
Still, the conflict in Afghanistan, where allies have been involved for the past two decades, will factor into the talks. Despite overwhelming superiority in numbers, firepower and mobility, the combined U.S., NATO and government forces haven't been able to inflict a decisive defeat on the Taliban guerrillas.
"We are still going to find ways to work with Afghanistan from a NATO perspective," Wolters said.