Beer withdrawal: Germany to bring 6,000 gallons of alcohol home from Afghanistan
by
Phillip Walter Wellman
Stars and Stripes
June 8, 2021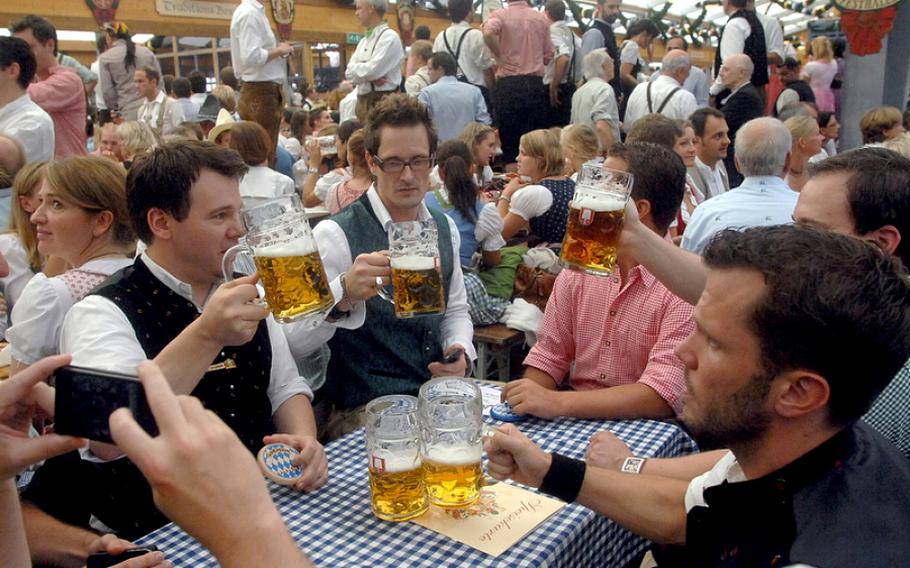 KABUL, Afghanistan — Germany is arranging for more than 6,000 gallons of beer and alcohol to be brought home from Afghanistan as it works to pull out of the country ahead of a September deadline, German officials have said.
While American troops for years have been prohibited from consuming alcohol in Afghanistan, Germans based at Camp Marmal, near the northern city of Mazar-e-Sharif, have traditionally been allowed two cans of beer, or the equivalent in other forms of alcoholic beverages, per day.
But recent security concerns prompted the German military to impose an alcohol ban, resulting in a surplus of booze.
More than 60,000 cans of beer and hundreds of bottles of wine and sparkling wine are at Camp Marmal, according to German news publication Der Spiegel, which first reported on the surplus.
Alcohol can't be sold in Afghanistan because of religious restrictions and destroying it would have environmental implications, the German military has said.
To get around the dilemma, the Bundeswehr hired a civilian contractor to take the booze out of Afghanistan, German Defense Ministry spokeswoman Christiane Routsi said Monday, The Associated Press reported.
The German contractor is expected to sell the alcohol once it's out of Afghanistan. The proceeds from the sale should be enough to cover the cost of transporting it out of the country, the AP reported.
News of the alcohol airlift came as U.S. Central Command said Monday the United States was halfway through its withdrawal from Afghanistan.
While all coalition nations plan to withdraw their forces by Sept. 11, U.S. and NATO officials have said that the pullout could be complete as early as July.
Germany has just over 1,000 troops in Afghanistan, the second-highest number of any coalition country after the United States.