Parents eager to access student grades still waiting for delayed DODEA system
By
Stars and Stripes
September 20, 2022
---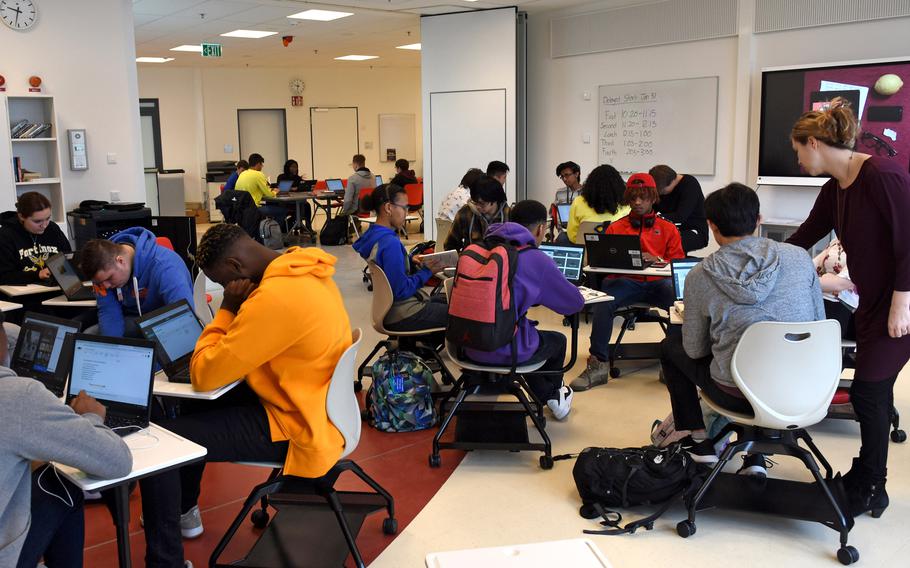 KAISERSLAUTERN, Germany — Technical issues have stalled a Defense Department schools program that provides online access to student information, keeping families mostly in the dark on their child's academic progress more than five weeks into the new school year.
The delay of the DODEA Student Information System Family Portal is "systemwide at this time, and we are working with the vendor to resolve the problem as quickly as possible," Will Griffin, a Department of Defense Education Activity spokesman, said in a statement.
The old online "gradebook," called GradeSpeed, for grades 4 to 12, is no longer available, Griffin said.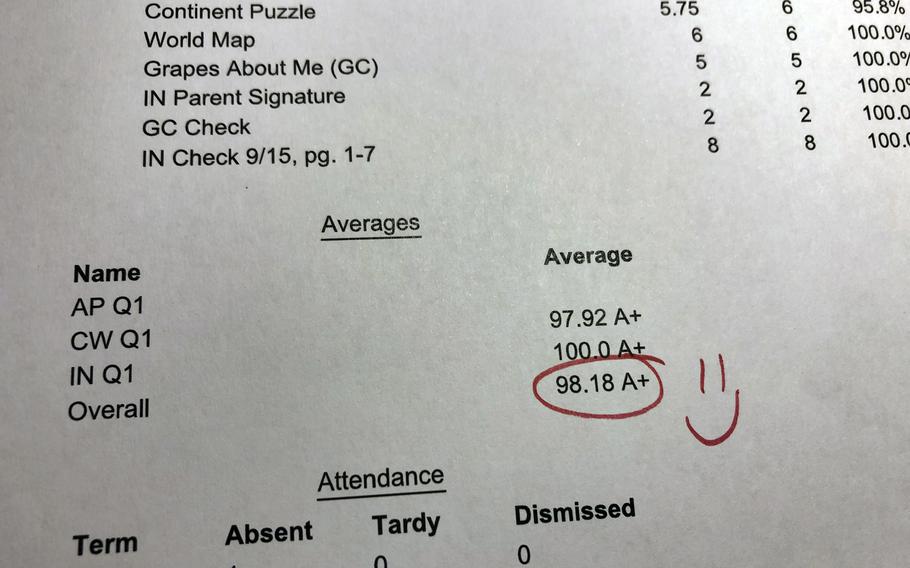 Students, teachers and parents are feeling the absence of GradeSpeed, according to concerns shared with Stars and Stripes and posted on social media channels.
"This is super frustrating," one parent wrote on a Facebook military spouses page in Germany. "My kiddo needs the accountability."
Some teachers are starting to send out progress reports, either on paper or online. At Ramstein Middle School, some parents received an email Tuesday to let them know to expect their student to come home with a written progress report that needs to be signed and returned.
"I understand that it has been frustrating not to have access to your student's grades," one teacher wrote in an email to parents.
In South Korea, Carolyn Pickering received a progress report Tuesday by email for one class out of seven for her older son, a student at Humphreys High School, she said.
Her fifth grader, who attends middle school at Humphreys, came home with a stapled paper copy of five sheets, one for each subject. She had to sign each sheet and return it.
One bad test at the high school can knock a student-athlete out of the lineup for that week's game or tournament, Pickering said.
"It has been unsettling for students, to say the least," she said.
Administrators have kept parents informed about the delays to the system, she said, an issue she chalks up to "growing pains" as DODEA looks to improve its digital infrastructure.
"I look forward to hearing, 'Wow, this is so much better than GradeSpeed,'" she said.
The new system should allow parents to track grades, class schedules, assignments, attendance and teacher contacts.
The cost to DODEA for the new system is about $900,000 annually, Griffin said.
Work began a year ago to configure and integrate the system, he said. The goal was to launch the family portal at the beginning of this school year.
The first priority is to get student accounts running by the end of this month, Griffin said. Parent account access will follow in October, he said.
Once the family portal is functioning, students can access it through their ClassLink accounts and share information with parents, Griffin said. ClassLink is an existing system that allows students to access apps and digital resources.
---
---
---
---