Children of US military contractors in Germany left with no school to attend at last minute
By
Stars and Stripes
August 22, 2022
---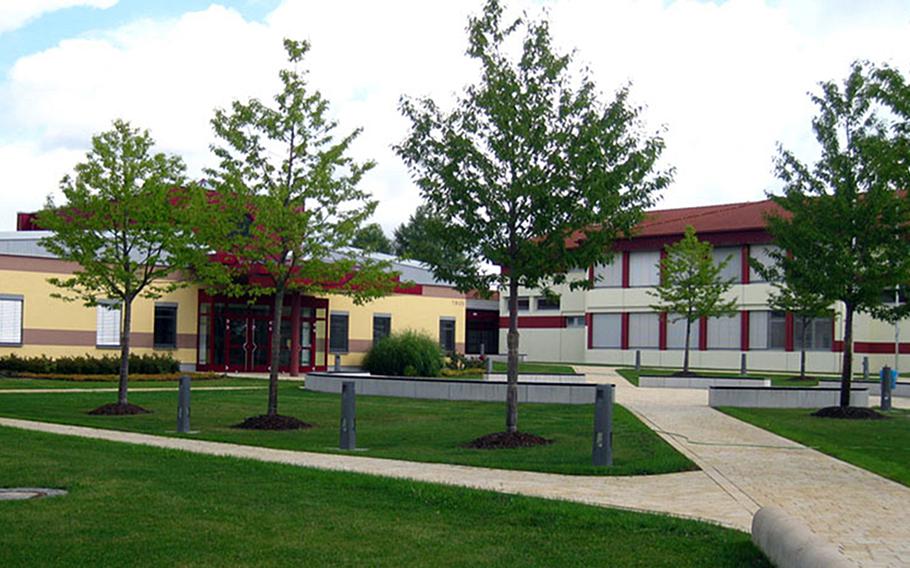 STUTTGART, Germany — The late-night email that landed in the family inbox Saturday night detailing class schedules, locker numbers and homeroom teachers offered a glimmer that Vilseck High School suddenly found spots for incoming freshmen Tyler and Nathan Garst.
But it was false hope. The email from the U.S. Defense Department school district's registrar was sent in error, and a decision three days earlier to deny enrollment stood. It left the Garsts, who have no legal right to enroll their children in Germany's public schools, scrambling for a solution.
"It's a major blow," said mother Kris Garst, whose husband is an Army contractor in Grafenwoehr.
As students headed back to school Monday at U.S. military bases across Europe, the Garst brothers weren't the only ones left in the lurch.
Children of military contractors gain entry into Department of Defense Education Activity-Europe schools on a space-available basis, unlike children of service members and Defense Department civilians, who are guaranteed slots.
For affected families, getting passed over by the military school system, especially in rural parts of Bavaria such as Vilseck, means there are few alternatives.
With 409 enrolled students, Vilseck High is at 105% of its projected enrollment, with eight additional "space-required" students still being processed, DODEA said Monday.
Schools in Germany have denied 16 space-available students as of Aug. 17, DODEA said.
"Unfortunately, due to space and resources, DoDEA-Europe has numerous Space A denials each year," said Steve Smith, DODEA-Europe spokesman. "As an organization, we do our best to limit this number as much as possible. This year, we have seen an increase in Space Required students/families in a number of our communities."
Contractors play important roles for the military in Europe. They fill a wide range of positions, often in information technology, to support secured computer networks.
But regulations prohibit the children of contractors from attending German public schools under a status of forces agreement. And while private international schools are options in cities such as Stuttgart and Kaiserslautern, no such schools operate in more isolated communities.
Garst, who has had her three children enrolled in DODEA schools at different times over the past 13 years, said space-available access was never an issue before, even though schools often grappled with overcrowding issues.
"They always adapted and found a way," she said.
But on Wednesday, Garst received an email that space was unavailable at Vilseck High School.
They are looking for online learning alternatives while the family considers whether to seek other employment in hopes of finding space in another military area in Germany.
DODEA says that it does all it can to accommodate as many children of contractors as possible. However, Defense Department regulations prevent it from tapping its budget to hire more teachers to accommodate such students, even though contractor families pay roughly $27,000 per child annually in tuition for DODEA high schools.
Such rules create a hardship for families and raise questions about whether the U.S. military needs to reexamine the status of contractors in rural areas in order to provide American students with an education, parents said.
"It is an antiquated system," Garst said. "It is inequitable, and it doesn't make sense. They are going to need to evolve their policies if they want to keep the people they have."
For DODEA, determining enrollment sizes is a challenge each year, given the transient nature of the military community and the potential for sudden influxes of students.
That means that notification about enrollment status comes late in the summer and puts contractor families in a bind.
To ensure there is enough room for space-required students, final decisions on space-available enrollments are always made in August, DODEA said.
"When families submit their enrollment requests, they are informed that a decision regarding their request will not be made until August and that enrollment is not guaranteed but based on the availability of the necessary space and resources," Smith said.
Braulio Silva, a contractor in Grafenwoehr, had a close call when he received a notice from Vilseck High School last week that his son also was being turned away.
His son had already received his freshman class list, met some of his teachers and was practicing with the football team, when on Wednesday they received a school email that there was no more space, Silva said.
"That email came at 16:59 in the evening, which basically left me with two working days to figure out what to do," Silva said Friday. "My son is home right now, and he should be showing up to football practice with his friends. These are kids he's been going to school with for the last seven years. He's very down right now."
But over the weekend, Silva learned that since his wife works full time as a military civilian, they should be able to have his son enrolled if Silva's wife assumed command sponsorship instead of him.
After a flurry of paperwork, the family showed up at Vilseck on Monday with papers in hand.
"After that, they had no choice but to admit him, albeit begrudgingly," Silva said.
---
---
---
---