US forces mindful of rising disaster risk from Russia-held nuclear power station in Ukraine
By
Stars and Stripes
August 29, 2022
---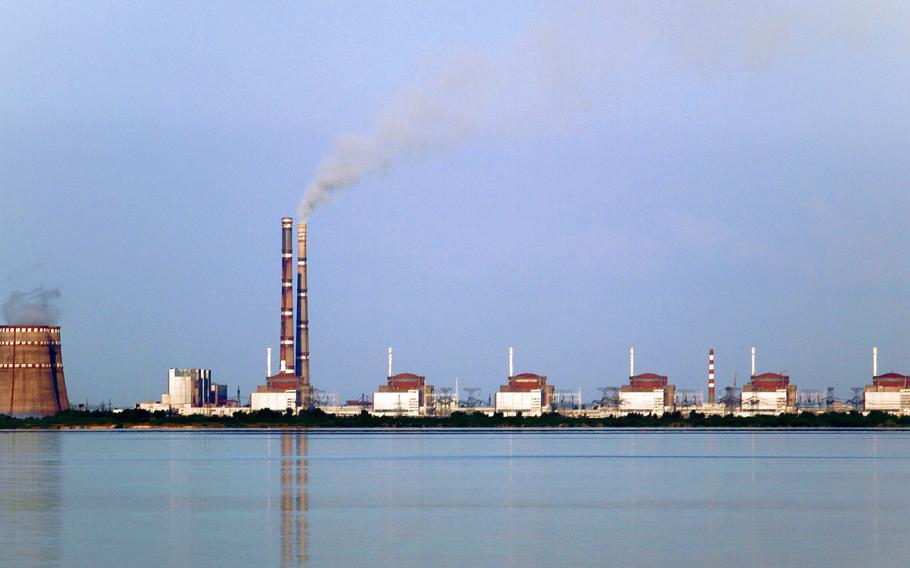 STUTTGART, Germany — U.S. European Command is assessing potential health risks for American forces along NATO's eastern flank as international fears of a far-reaching radiation disaster soar amid fighting near a Ukrainian nuclear power plant.
"Personnel train and prepare for operations in a variety of environments, to include mitigation of health risks," EUCOM spokesman Chuck Prichard said in a statement Friday. "EUCOM continues to closely monitor and appropriately respond to any potential health risks that may be associated with the Zaporizhzhia nuclear plant in Ukraine."
Prichard stopped short of detailing what types of preparations U.S. forces have made or saying whether service members operating in places such as Poland, the Baltic states and Romania have been issued potassium iodine tablets as a precaution.
In 2011, U.S. personnel in Japan were issued such tablets as a precaution after the nuclear power plant disaster at Fukushima. The tablets prevent radioactive iodine from entering the thyroid.
Fears about a possible disaster at the Zaporizhzhia plant, Europe's largest nuclear facility, have increased in recent days amid Russian shelling in the area.
Concerns intensified last week when, for the first time, Zaporizhzhia was briefly cut off from Ukraine's power grid, raising the risk of a nuclear meltdown should the plant's cooling system fail.
In the aftermath of Russia's full-fledged invasion of Ukraine in February, Russian troops have occupied the plant while Ukrainian workers keep the site operating.
A major accident there would have ramifications for much of Europe. How a radioactive cloud might spread at the outset of such a disaster would depend on weather conditions at the time.
Earlier this month, the Hydrometeorological Institute in Ukraine released a map showing how such a cloud could spread west, traveling across Ukraine and in a matter of days reaching Poland, Latvia and Lithuania.
The U.S. has several thousand troops based in Poland and a mix of rotational forces operating in the Baltic states at any given time.
Current weather conditions, however, would send such radiation in the opposite direction.
Energoatom, Ukraine's energy agency, said Sunday that if an accident occurred now, the radioactive cloud would move across southern Ukraine and travel southeast into Russia based on weather conditions projected for Monday-Wednesday.
Bonnie Denise Jenkins, U.S. undersecretary for arms control and international security, said in a call Thursday with reporters that combat around a nuclear plant is unprecedented in history.
Russia's actions "have created a serious risk of a nuclear incident, a dangerous radiation release, that could threaten not only the people and environment of Ukraine but also affect neighboring countries and the entire international community," she said.
---
---
---
---