US military hospital in Germany expands surgery and clinic access
By
Stars and Stripes
July 13, 2022
---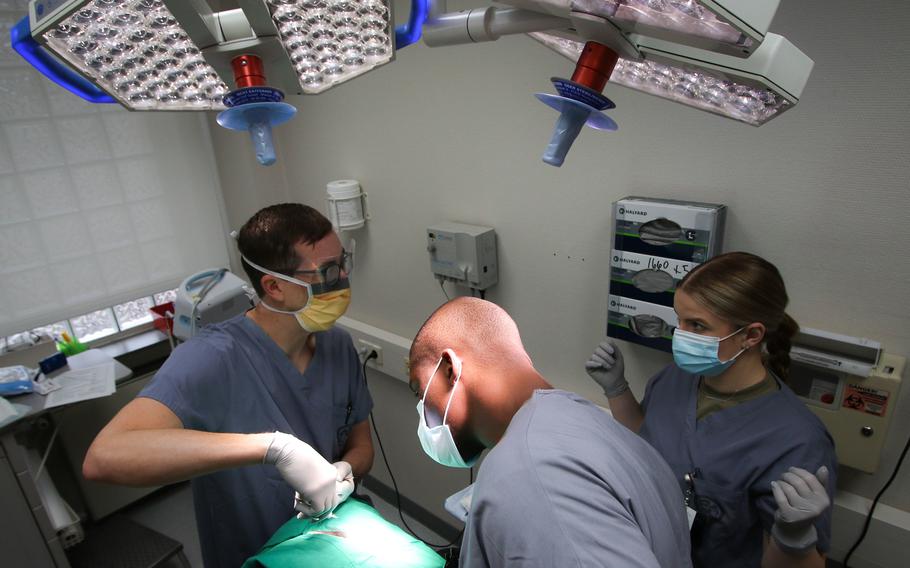 LANDSTUHL, Germany — More surgical and specialty clinics at the U.S. military's largest hospital overseas are opening their doors to civilian employees and retirees as well as family members of both groups.
Landstuhl Regional Medical Center announced this month that it was opening surgery to all Defense Department beneficiaries and their family members, such as teachers, exchange employees, eligible contractors and other DOD civilians.
Many specialty and surgical services have been available for some time to non-active-duty patients and their families when space is available, said Marcy Sanchez, a hospital spokesman.
But those services "are more sustainable now then they have been in the past," with surgical capabilities consistently available, he said.
"We didn't want to announce we're open and then not be able to sustain it," Sanchez said.
LRMC has 52 medical specialties, including 14 surgical clinics. It regularly updates availability of care for each of those specialties using a color-coded chart on the hospital website.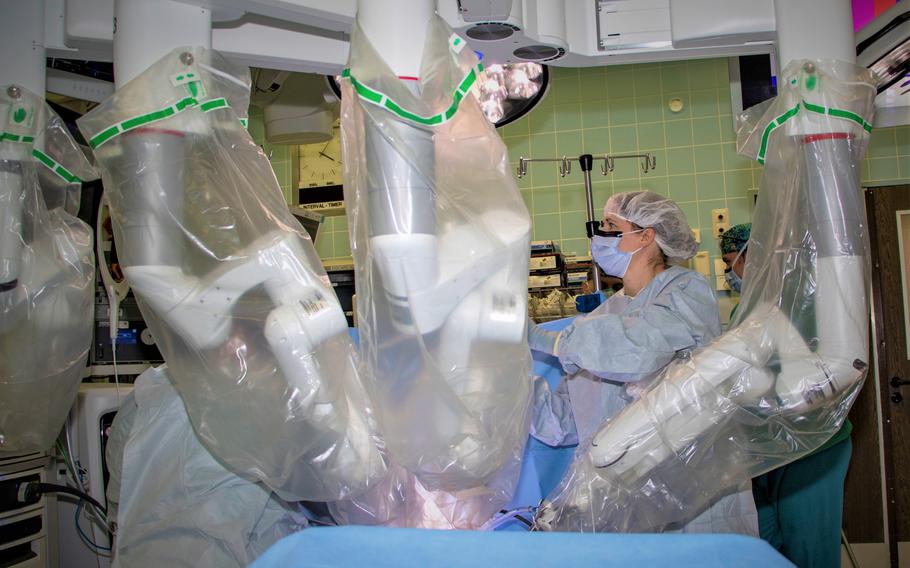 Green means open for business, Sanchez said. Yellow indicates openings on a first-come, first-served basis until appointments for the month are filled.
Currently, the only surgical procedures with limited availability are in the fields of optometry, speech pathology and podiatry. General surgery, plastic surgery, neurosurgery, urology, vascular surgery and ear, nose and throat are among the options available to all eligible patients, according to the list.
The only caveat: Follow-up care beyond post-surgery recovery, such as physical or occupational therapy, is the patient's responsibility, Sanchez said.
The hospital has expanded access in recent months because of a decrease in combat operations across the military commands LRMC serves in Europe, the Middle East and Africa, Sanchez said.
Opening services to a broader population increases the caseload for surgeons so they can maintain their skills, Sanchez said.
To receive surgical care at LRMC, non-active-duty patients must have a referral by their physician or medical provider. Referrals by German health care professionals are allowed.
Access to surgery and other specialty care at LRMC may fluctuate from month to month based on staffing and military operations, such as large-scale exercises or training, Sanchez said.
At present, access to the hospital's specialty medicine clinics is limited, with seven of 12 currently unavailable to civilians and retirees and their families.
Of those, four clinics — dermatology, gastroenterology, hematology and allergy and immunology — are seeing only active-duty patients now, according to the hospital's monthly specialty appointment availability list, which was last updated in May.
All radiology departments with the exception of ultrasound are open to everyone. The internal medicine clinic sees civilians, retirees and their family members on a space-available basis.
To check on access, go to https://landstuhl.tricare.mil/Getting-Care/Specialty-Care and click on the monthly availability report link.
---
---
---
---