US bases in Europe await imminent arrival of COVID-19 shots for kids under 5
By
Stars and Stripes
June 29, 2022
---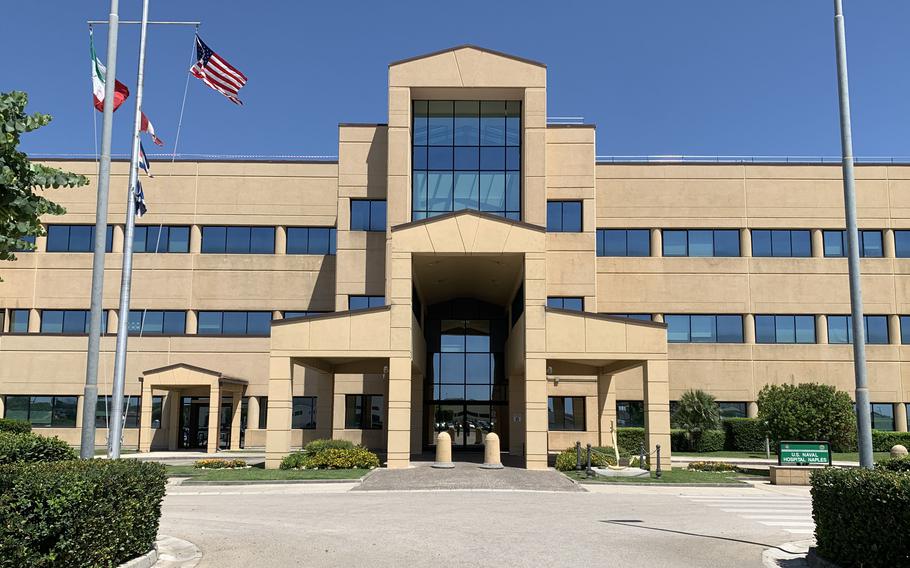 Stars and Stripes is making stories on the coronavirus pandemic available free of charge. See more stories here. Sign up for our daily coronavirus newsletter here. Please support our journalism with a subscription.
NAPLES, Italy — U.S. military hospitals in Europe are gearing up to vaccinate babies and young children against COVID-19 as the number of infections caused by subvariants continues to rise across Europe.
Doses of the vaccine for children under 5 will be shipped to Air Force, Army and Navy installations in Europe starting Friday, according to the Defense Logistics Agency.
The order consists of 4,000 doses of the Pfizer shot and 4,600 doses of the Moderna vaccine. It will be shipped by commercial air, meaning most locations will see the arrival of the vaccines three or four days later, a DLA spokeswoman told Stars and Stripes.
The federal Centers for Disease Control and Prevention earlier this month cleared the way for vaccination for those ages 6 months to 5 years old, and in the U.S. inoculations for that age group are already underway.
The Defense Health Agency, which oversees military medical facilities, couldn't provide a specific time frame for administration of the shots for eligible children. But it said all Defense Department sites had placed pre-orders for the Moderna or Pfizer pediatric vaccine or both.
Navy bases in Italy and Spain all said in recent days that they expected to receive the shots soon and would post notifications on their Facebook pages when they are available.
But Naval Support Activity Souda Bay in Crete, which is dependent-restricted, said parents who want eligible children to get the vaccine should call the base clinic by July 6 so it can determine how much to order.
Elsewhere in Europe, the Army, which serves the largest U.S. military population on the Continent, expects its allotment to arrive in early July, said Gino Mattorano, spokesman for Regional Health Command Europe.
Air Force families assigned to Ramstein Air Base in Germany are being directed to the Army's Landstuhl Regional Medical Center for the under-5 vaccine, a base spokeswoman said last week.
Meanwhile, COVID-19 infection rates and, in some cases, hospitalizations and intensive care admissions, are rising as health officials grapple with the latest wave of the virus after much of Europe relaxed restrictions in time for the summer tourist season.
On Tuesday, the Italian Health Ministry reported 69 deaths and 83,555 new infections, the highest daily number of new infections since April 20, according to the ministry website.
The percentage of ICU beds filled with COVID-19 patients in Italy also had risen to 3%, up one percentage point in 24 hours but well below the alert level of 10%, the Italian news agency Ansa reported Tuesday.
In the last week, hospital admissions related to COVID-19 grew by 17.7%, Ansa reported Wednesday, citing an Italian Federation of Health and Hospital Companies report. Admissions in pediatric wards grew by 13.3%, especially in very young children ages 0-4, according to the report.
Earlier this month, Italy extended its mask mandate for most public transportation until Sept. 30. Airplane passengers are not subject to the mandate.
Germany and Greece also are reporting an increase in cases. Greek officials are thinking about reinstating COVID-19 restrictions in the fall, the online news agency The Greek Reporter said Tuesday.
European Union countries agreed Tuesday to extend use of a COVID-19 certificate designed to ease travel between member nations until next year, as governments rethink COVID-19 strategies, The Associated Press reported Tuesday.
For example, France's health minister, Brigitte Bourguignon, recommended this week that people wear face masks in crowded places and on public transportation, according to the AP report.
Stars and Stripes reporter Jennifer Svan contributed to this report.
---
---
---
---