Russian-speaking US general assumes command of EUCOM amid 'greatest threat' on Continent since WWII
By
Stars and Stripes
July 1, 2022
---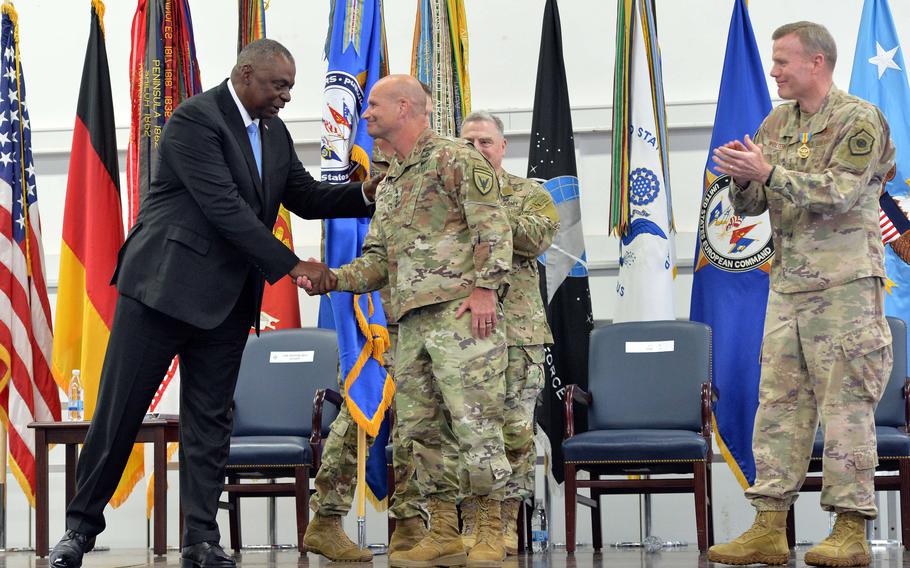 STUTTGART, Germany — Gen. Christopher Cavoli, an Army officer's son who grew up on bases across Europe during the Cold War, took command Friday of more than 100,000 troops operating on a continent on edge over another war.
Besides leading U.S. European Command, he also will serve as NATO's supreme allied commander, a position he takes up Monday.
"I understand just how heavy the responsibilities are at this time in Europe," Cavoli said Friday. "I will not let you down."
Defense Secretary Lloyd Austin, who officiated at the change of command ceremony Friday at Patch Barracks in Stuttgart, elaborated on what Cavoli alluded to in his brief remarks.
Russia's attack on Ukraine "poses the greatest threat to European security since the end of World War II," Austin said.
Cavoli speaks Russian, Italian and French and was described by Austin as a combat-tested "soldier-statesmen" who will bring creativity and intellect to the job.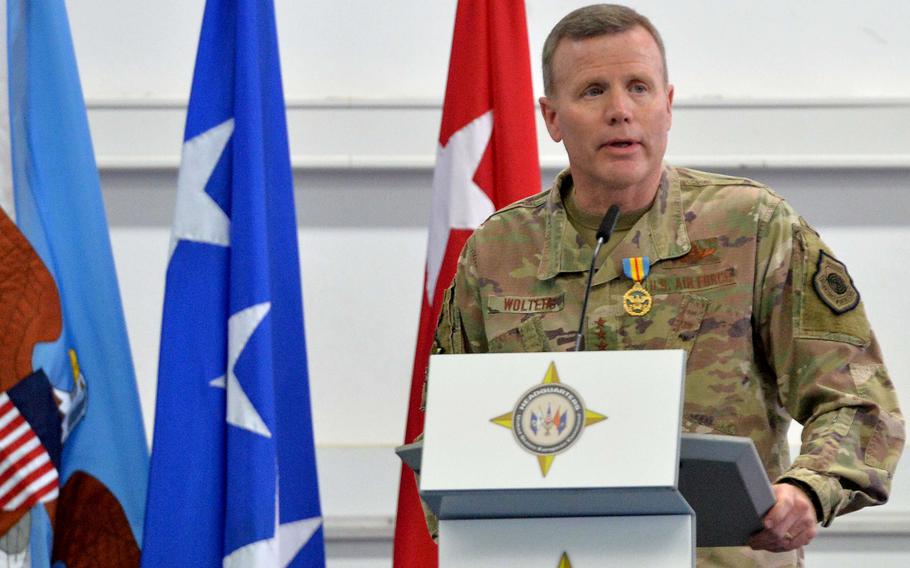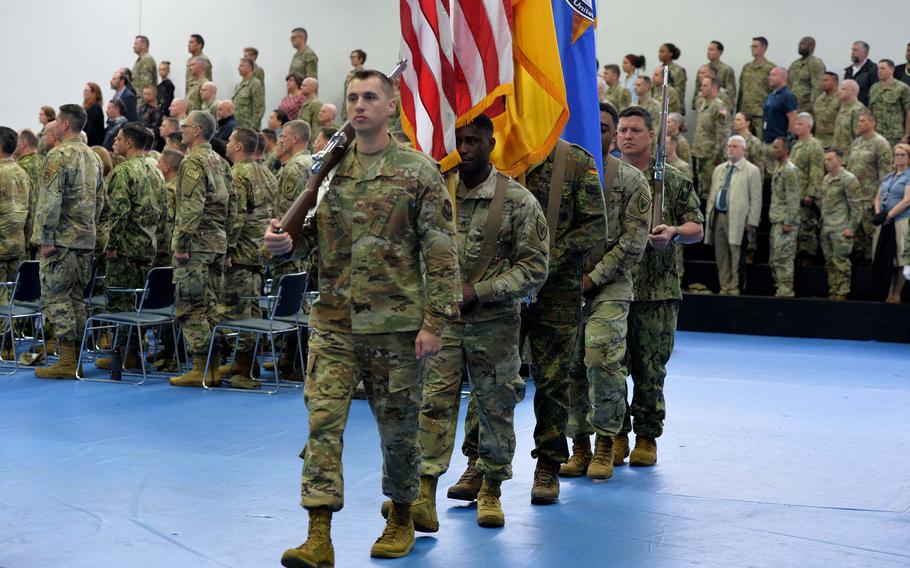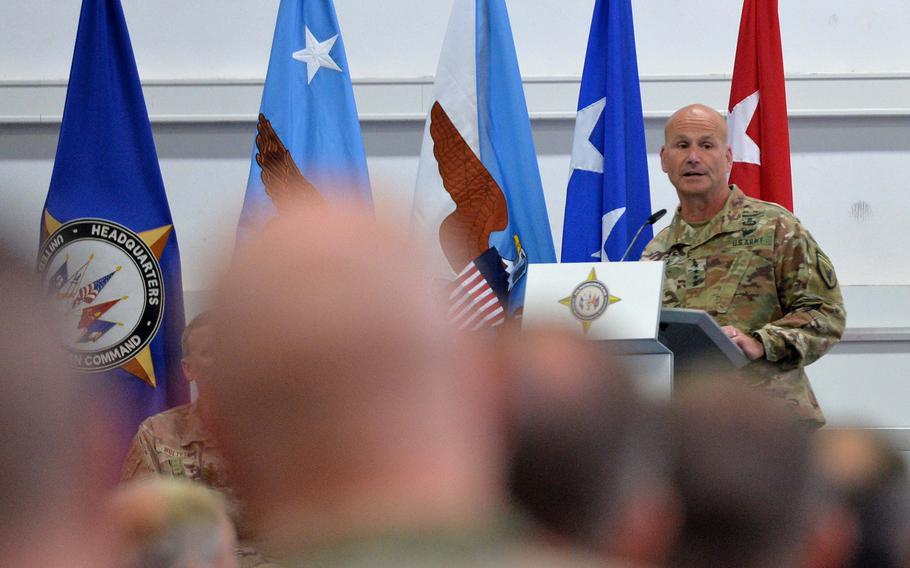 He replaced Gen. Tod Wolters, who has led EUCOM for the past three years. Wolters' tenure involved management of a series of crises, including the coronavirus pandemic, the evacuation of civilians from Afghanistan and the Russia-Ukraine war.
"No (supreme allied commander) has faced a challenge of this magnitude in recent memory," Austin said about Wolters.
Austin and Gen. Mark Milley, chairman of the Joint Chiefs of Staff, credited him for deftly leading U.S. and allied forces during a tumultuous period. The retiring Wolters' humble leadership style built trust across the alliance, Austin said.
Milley said troops under EUCOM are central to deterring potential Russian aggression on the Continent and "are standing watch right now at the most pivotal and dangerous time in our lifetime."
For EUCOM, the security situation on the Continent is a marked turnaround from the one that existed less than a decade ago, when Patch Barracks was unofficially referred to as "Sleepy Hollow" by many of the people who worked there.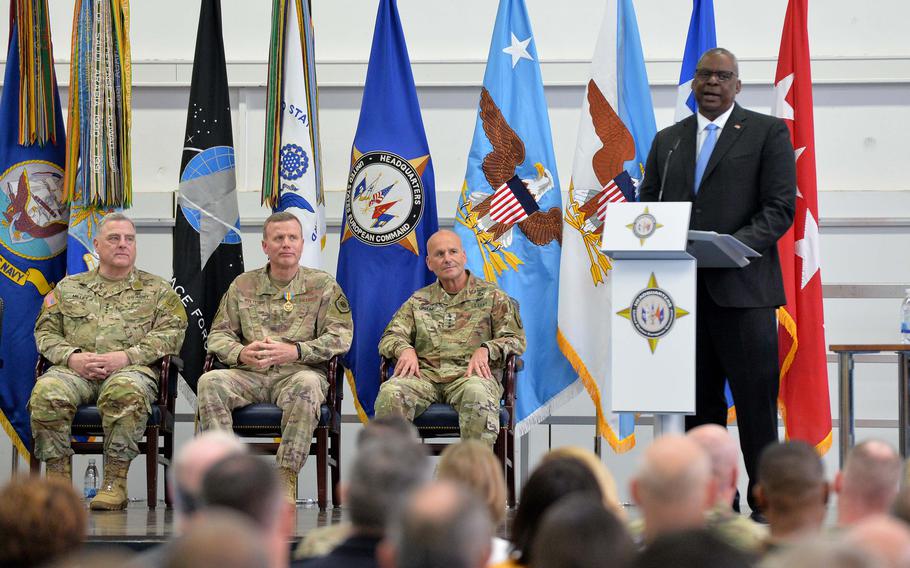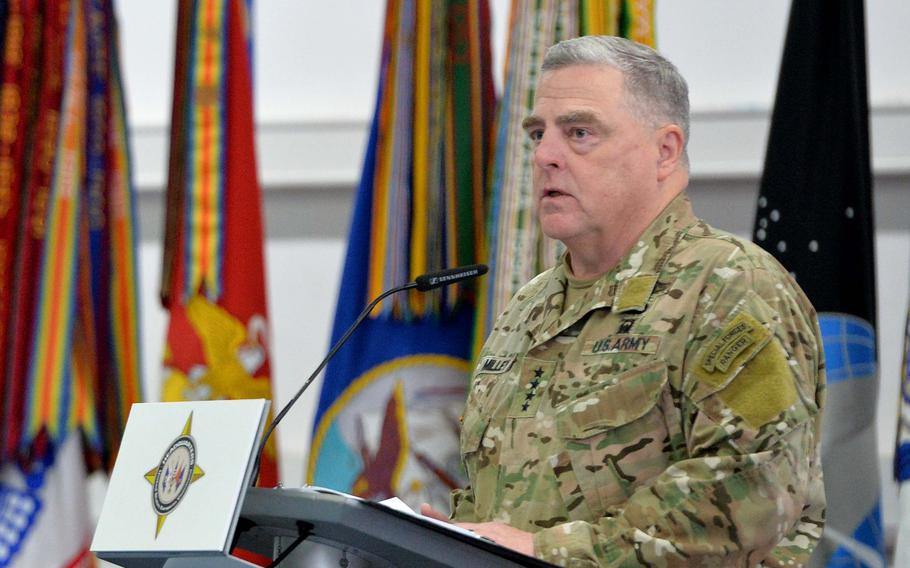 Today, even with thousands of U.S. troops deployed up and down NATO's eastern flank, the Pentagon is adding reinforcements to the EUCOM mission.
On Wednesday, President Joe Biden announced a series of troop increases, including the establishment of a permanent garrison in Poland and a new rotational Army brigade in Romania.
In Cavoli, EUCOM is getting a commander already steeped in the Europe mission, as he had commanded the Army on the Continent for the past four years.
"Our eastern flank is going to remain in good hands," Milley said. "All of Europe is going to remain in good hands."
---
---
---
---