NATO countries must marshal political will to sustain military backing of Ukraine, alliance chief says
By
Stars and Stripes
June 22, 2022
---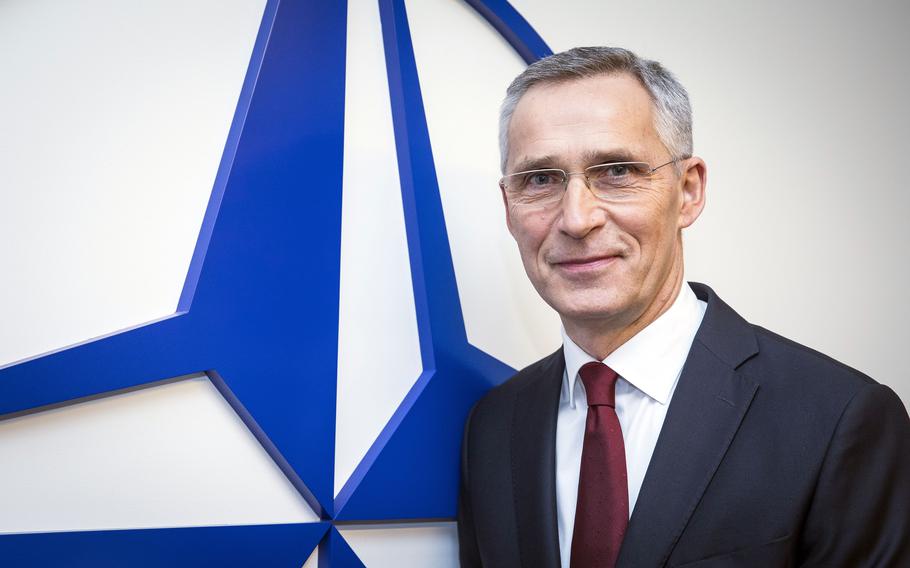 NATO's top official said Wednesday that the U.S. and other allies must be prepared to support Ukraine "for the long haul" in its war with Russia.
Failure to do so would embolden Russian President Vladimir Putin, Secretary-General Jens Stoltenberg warned at an event in Brussels hosted by Politico.
"If Putin gets his way by using military force against an independent, democratic nation in Europe, it will be a much higher (price) than the price we pay today to support Ukraine," Stoltenberg said ahead of a meeting of allied heads of state in Madrid.
Politico and other outlets reported in recent weeks that Germany, France and Italy were keen to hasten the end of the war, even if that required concessions to Putin.
But on Wednesday, Stoltenberg squelched notions of an end to the fighting in the near term.
"I cannot tell you exactly how long this war will last," he said. "This is now turning into a war of attrition."
Next week, U.S. President Joe Biden and other NATO leaders will agree to a new NATO strategic concept that deals with threats posed by Russia and the military rise of China.
Allies also will look to increase the number of troops positioned along NATO's eastern flank, Stoltenberg said. While exact details haven't been revealed, the plan could result in additional rotations to the Baltics, Poland or elsewhere for U.S. troops operating in Europe.
Meanwhile, the implications of the Russia-Ukraine war are expected to take center stage at the summit. To that end, allies will make new commitments to Ukraine with a focus on helping it shift from Soviet-era weaponry to NATO gear, Stoltenberg said at Wednesday's event.
Also, anti-drone equipment and technology to enhance secure command-and-control communication are among the things allies will provide, Stoltenberg said.
Ukrainian officials have warned that much more will be needed to hold off Russia's push into the eastern part of the country, where artillery bombards cities around the clock.
For allies, the test going forward will be one of political endurance as the U.S. and other members spend billions of dollars getting increasingly sophisticated weaponry into the country.
---
---
---
---