US and NATO seen in more favorable light abroad as world sours on Putin, survey finds
By
Stars and Stripes
June 22, 2022
---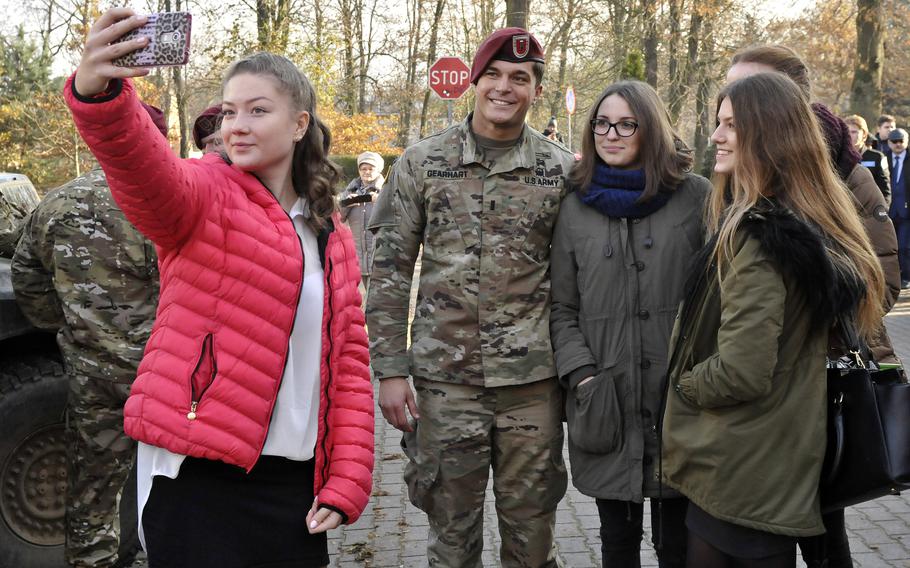 Russian President Vladimir Putin's international favorability ratings have plummeted in the wake of his war on Ukraine, while attitudes toward the U.S. and NATO have improved, according to a new Pew Research Center global opinion survey.
A median of 65% of those polled across 11 alliance member countries held favorable views of NATO, compared with 26% having negative views, Pew said.
Meanwhile, ratings for the U.S. were generally positive, with 61% across 17 nations expressing a favorable view of the country.
Since Russia's full-fledged invasion of Ukraine, NATO's role in defending member states from potential aggression has been brought into sharper focus and likely contributed to its rising favorability.
"Russia's invasion of Ukraine has brought war to Europe at a scale unseen since the 1940s," Pew noted.
Poland, which has been among the most vocal supporters of Ukraine in its battle against Russia, had the highest view of NATO, with 89% looking positively on the alliance, Pew found.
But there were exceptions to NATO's popularity. In Italy, ratings dropped from 72% in 2021 to 64% now. And in Greece, where the population has historically been ambivalent about NATO, 64% reported negative views, Pew said.
The survey findings show a contrast between public opinion in Greece and the enthusiasm of the Greek government, which in October 2021 signed a deal to increase the American military footprint in the country.
Meanwhile, Russia's credibility has nose-dived following the unprovoked invasion of Ukraine, with 85% of those polled across 18 countries expressing unfavorable views of Russia. Majorities in most nations also say they have a very unfavorable opinions, Pew said.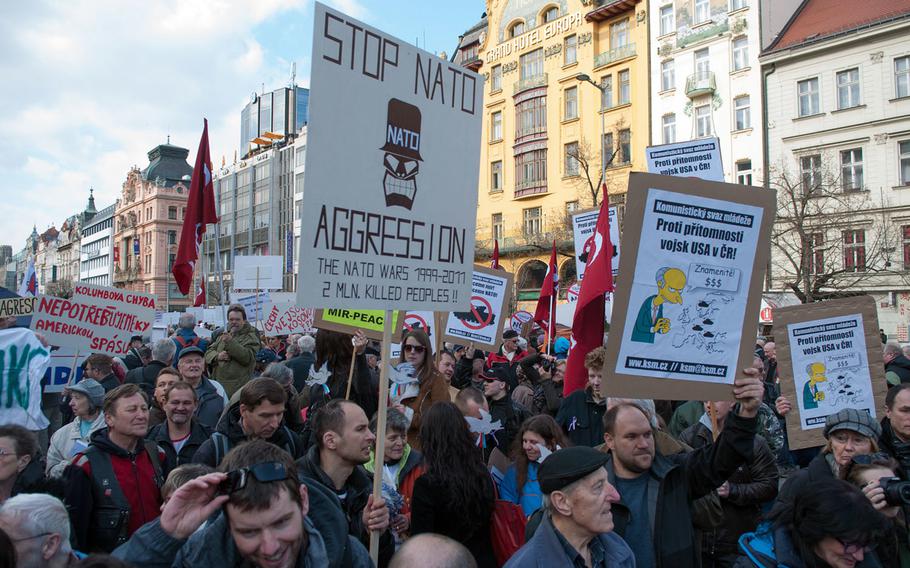 "In almost every country surveyed, at least seven-in-ten have an unfavorable opinion of Russia. Malaysia is the only country where this is not true," Pew said.
Anti-Russian feelings were strongest in Poland, with 97 % holding negative views. In the U.S., 92 % of those polled look unfavorably on Russia.
Confidence in Putin to do the right thing in world affairs also reached a 20-year low in most countries with, 90% across 18 countries saying Putin could not be relied on, Pew said.
Generally, the small minorities in Europe who had confidence in Putin were aligned with right-wing populist parties, such as the Alternative for Germany party.
Although the overseas popularity of Putin's U.S. counterpart, Joe Biden, has dipped, 60% of respondents expressed confidence that he would do the right thing in world affairs.
Biden's 82% approval rating in Poland was tops in the poll, whereas only 41% of Greeks surveyed approve of Biden, the lowest rating among the countries involved.
One possible factor in Biden's decline, Pew reported, was his handling of the messy U.S. withdrawal from Afghanistan, which resulted in a chaotic evacuation and the Taliban's return to power after two decades of NATO military presence in the country.
Still, while Biden got low marks for his handling of the U.S. departure, a slight majority said the decision to leave Afghanistan was the right one, with 51% across 17 countries saying it was time to go.
The Pew survey included data from 18 nations: the U.S., Canada, Belgium, France, Germany, Greece, Italy, the Netherlands, Poland, Spain, Sweden, the United Kingdom, Israel, Australia, Japan, Malaysia, Singapore and South Korea.
Interviews were conducted from Feb. 14 to May 11.
---
---
---
---