If Russia ever acts against NATO, US soldiers at Suwalki Gap may be first to fight
By
Stars and Stripes
June 21, 2022
---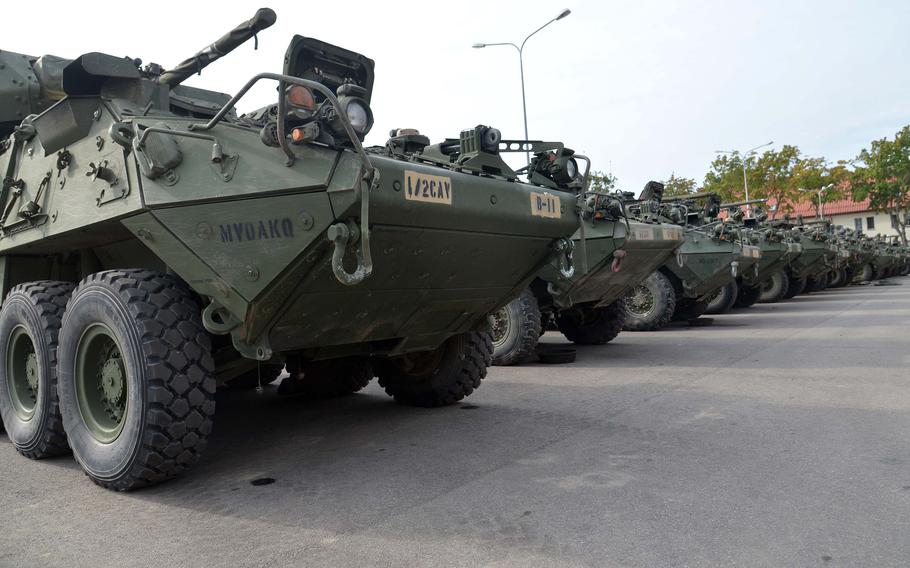 Editor's note: This story was originally published on Sept. 13, 2018. Due to a content management system issue, we republished it.
ORZYSZ, Poland — Pfc. Patrick Aumick isn't optimistic about his personal survival if Russian troops came storming across the Suwalki Gap, a vulnerable corridor along NATO's eastern flank regarded by military planners as today's version of the Cold War's Fulda Gap.
Aumick, a 20-year-old forward observer with 1st Squadron, 2nd Cavalry Regiment, said his unit's task in a crisis would be to slow down a larger Russian invasion force that would have the Americans outmanned and outgunned.
"I'd like to think we could hold them up," Aumick said.
If Moscow were ever to test the alliance on its own turf — something Russian authorities have repeatedly rejected as Western paranoia — the Suwalki Gap along the Polish and Lithuanian border could be the place. But some military analysts fear that U.S. and allied soldiers like Aumick are badly exposed as they operate near the 45-mile Suwalki corridor as part of NATO Battle Group Poland.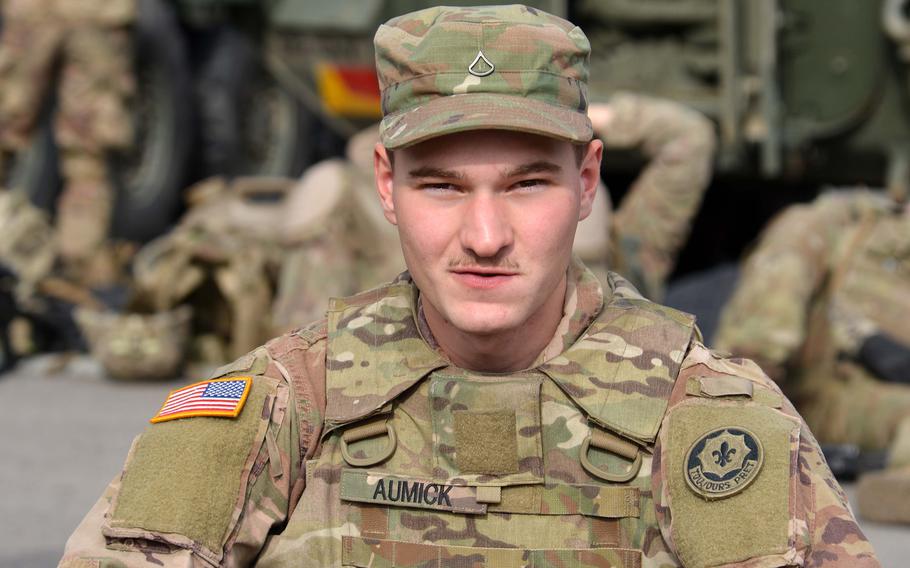 Significant Russian forces are based in Kaliningrad, a military enclave that borders Poland and Lithuania and is just 50 miles from where U.S. forces operate.
If the Russians ever mobilized to seize control of Suwalki and cut the Baltics off from the rest of NATO, the U.S.-led battle group of 1,100 troops would be first responders.
After six months of training geared toward protecting the strategically vital corridor, U.S. soldiers with the Vilseck, Germany-based 1st Squadron described their jobs as human tripwires, deployed to hold the line in case of conflict.
"It wouldn't just be us," added Sgt. Wolrick Thurton, 25. "We'd be getting help from other allies and we would be getting reinforced."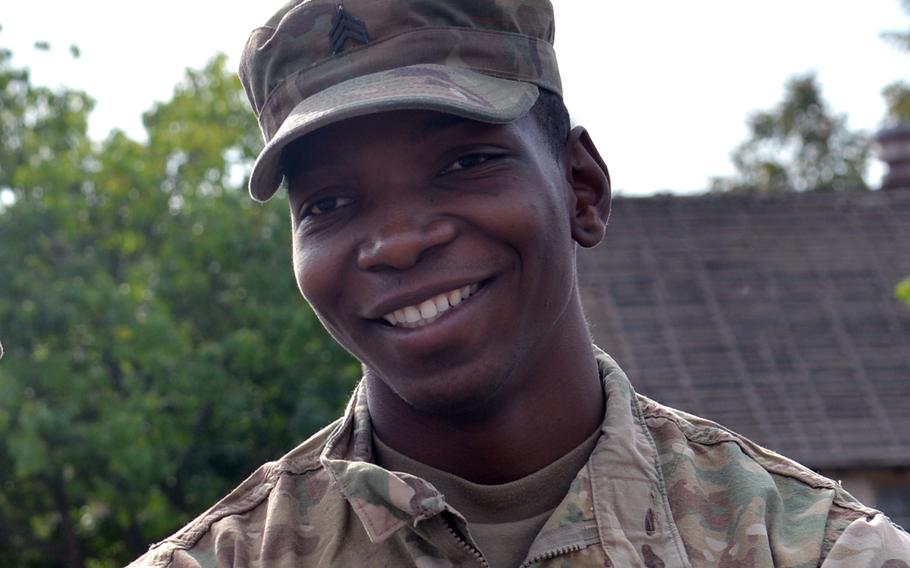 But the questions of whether NATO has sufficient firepower in the region and whether reinforcements could arrive fast enough are fiercely debated in military circles.
Slowing a Russian offensive enough to buy time for reinforcements is one scenario, but one that would likely come at a high cost for the soldiers on the ground. Other military analysts argue U.S and allied forces in Poland and the Baltics would be quickly overrun in any scenario.
A July report co-authored by former U.S. Army Europe leader Lt. Gen. Ben Hodges calls for more troops and firepower in the region, in hopes of deterring Russia from attempting to control the Suwalki corridor that separates Kaliningrad from Russian ally Belarus.
"If Russian forces ever established control over the Suwalki region, or even threatened the free movement of NATO personnel and equipment through it, they would effectively cut the Baltic States off from the rest of the Alliance," the report stated. "Such an outcome could make reinforcing the Baltic States by land exceptionally difficult. Deterring any potential action — or even the threat of action — against Suwalki is therefore essential for NATO's credibility and Western cohesion."
Hodges' report for the Center for European Policy Analysis calls for upgrades like developing a division-sized operational headquarters in Poland, as well as adding a mobile U.S. Army air defense battalion in the region.
There are signs of the U.S. moving in that direction. Last week, the Army announced it was setting up new air defense and rocket units that would be based in Germany. Like the 2nd Cavalry Regiment, those units could be candidates for rotations in Poland and the Baltics.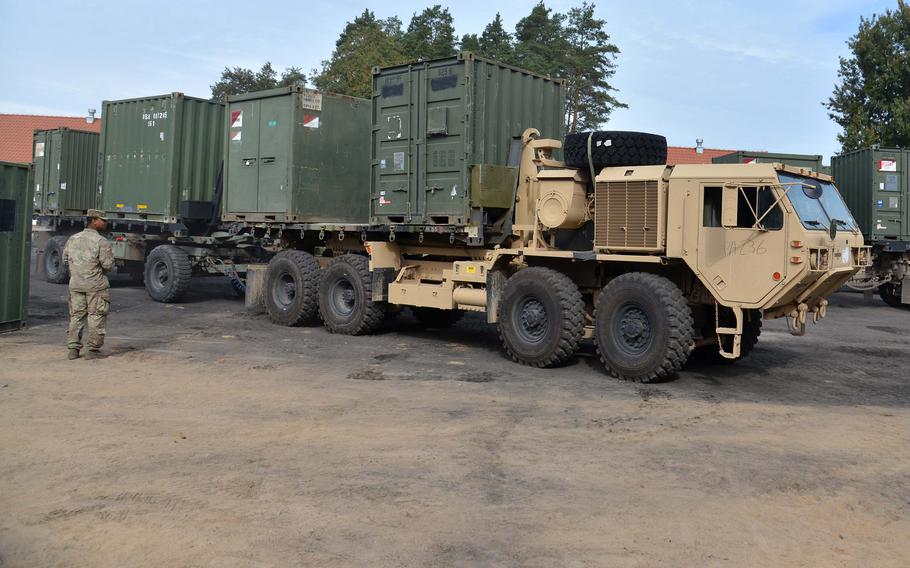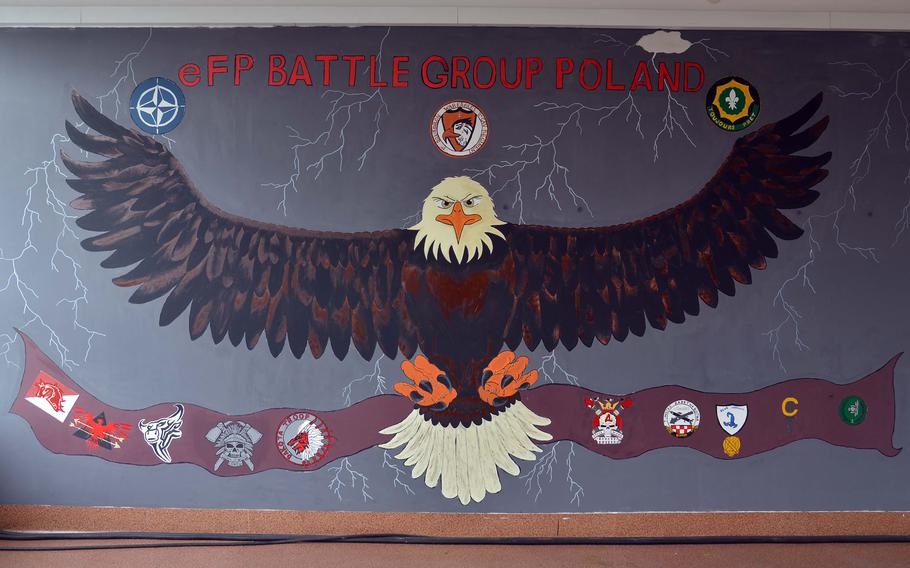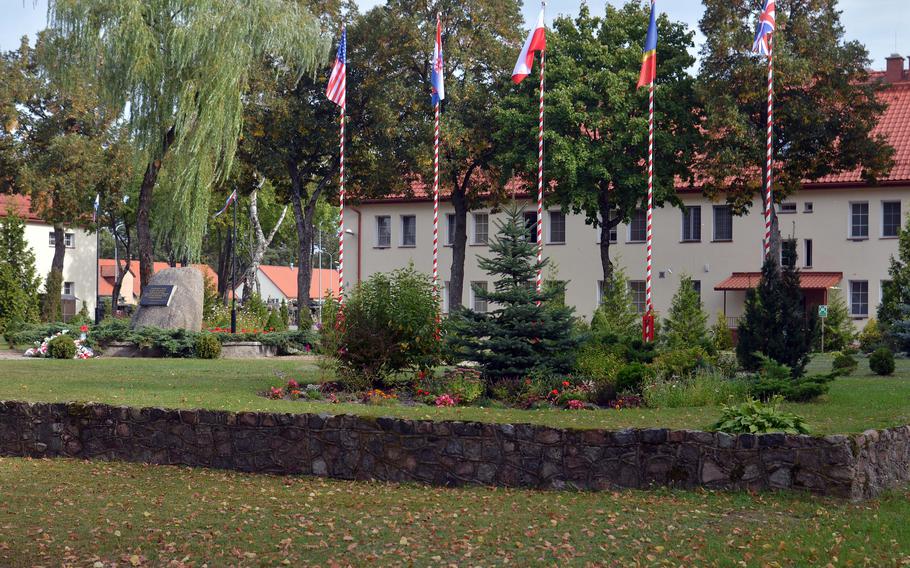 'The thick of the fight'
Since April 2017, the 2nd Cavalry Regiment has led NATO's multinational battlegroup in Poland, which includes about 800 U.S. soldiers and a smaller contingent of troops from allied states. Next week, 2nd Cavalry turns the mission over to the 2nd Squadron, 278th Armored Cavalry Regiment from the Tennessee National Guard.
During the 2nd Cavalry Regiment's stint, cavalrymen have become a more lethal fighting force, commanders say.
"We are a more ready force hands down," said Lt. Col. Tim Wright, commander of 1st Squadron and NATO Battle Group Poland.
Defending NATO territory hasn't been a serious Army concern since the end of the Cold War, when allies were massed along the Fulda Gap, a fault line between eastern and western Germany that was considered the most likely place where war between NATO and the Warsaw Pact could start.
At the time, troops deployed around Fulda, much like those in Poland and the Baltics now, served as tripwires tasked with slowing a possible invasion if fighting erupted.
"It is something we haven't done in a while," Wright said of the mission along NATO's eastern flank. "You're not worried in Fort Bragg that South Carolina is going to invade. But we are on the terrain right now that (we would) have to fight in, and what that has done is force us to focus very hard on how we think we would respond to any aggression in the area."
Second Cavalry squadrons have cycled through Poland in six-month rotations. The regiment's 1st Squadron has Stryker vehicles armed with 30 mm cannons that every squadron crew is qualified on.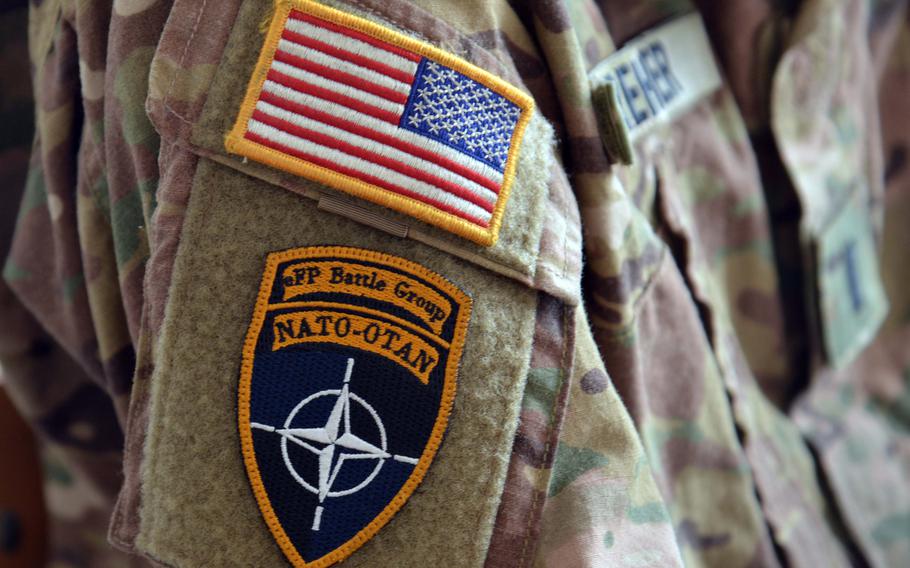 The Army upgraded the Strykers following concerns from 2nd Cavalry leadership, who said they needed more firepower to counter Russia.
"This is a first in the U.S. Army," Wright said. "There is no other unit that has got these vehicles. Eighteen months ago that vehicle didn't even exist.
"If something were to go down, that vehicle would be in the thick of the fight."
Training with Russia in mind also means contemplating an adversary who can disrupt communication networks and GPS systems that soldiers have used unchallenged in the fights in Afghanistan and Iraq. Working with maps, free of electronics, to navigate the terrain has been emphasized, Sgt. Austin Albery said.
"Joes (junior soldiers) are steadily getting better," he said.
Training now also means working on more conventional battle drills and developing defensive tactics. In years past, gearing up for deployments to places like Afghanistan was all about taking the offensive, he said.
However, there are areas of concern.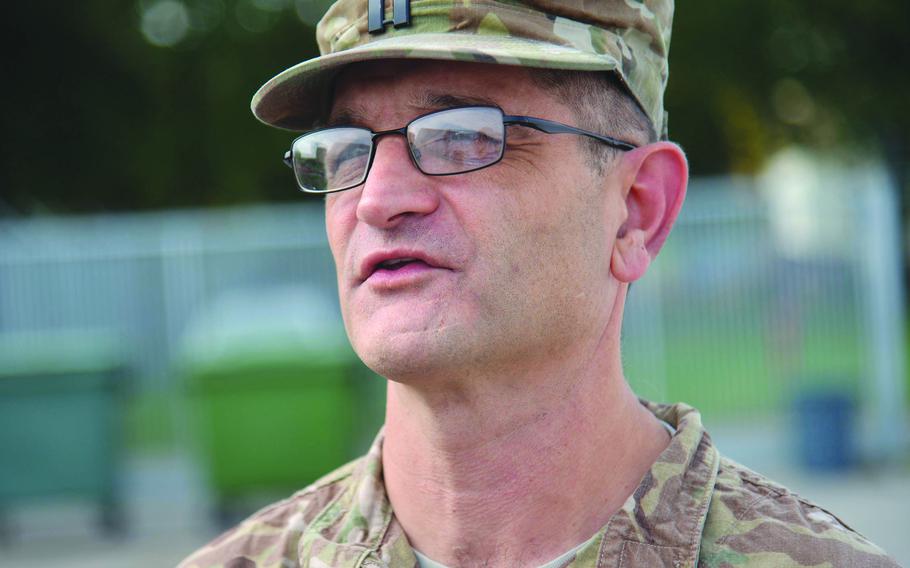 Capt. Luke Henry, 1st Squadron physician assistant, said standards of treatment at the local Polish hospital are poor. When troops are injured, he tries to avoid sending them off base for treatment. In one case, a soldier had to be sent back to Germany.
"It's been really frustrating trying to get American-level care and that is something I am taking up the chain," Henry said.
Henry was blunt about the health care options: "It's not all that different from being in Afghanistan."
Testing NATO unity
While U.S. military leaders have acknowledged that conventional conflict with nuclear-armed Russia is unlikely, the overarching concern is that Moscow could take limited action in the Suwalki corridor to test NATO's political unity and willingness to uphold its Article 5 collective defense provision over a small sliver of territory.
To do so would risk a major escalation. But failure to act would render the collective defense provision meaningless.
"For NATO, Suwalki represents a challenge not only to its strategy and capabilities but also to its credibility as a guarantor of mutual Defense," the CEPA report states. "Moscow's strategic objective in Europe is to disrupt, divide, make irrelevant, or eliminate NATO as a security organization and defense guarantor for states along Russia's western borders."
Not all the threats in the region are conventional. U.S. troops in Poland have dealt with cyber intrusions and hacks into soldiers' personal smartphones, and some Army leaders have blamed Russia.
There also are concerns about Russian disinformation. When NATO's battle group in Lithuania formed last year, suspicious reports emerged that German soldiers were responsible for raping a Lithuanian teenager.
Allies suspected Russia of planting the story, which was quickly debunked as fake, to undermine NATO support.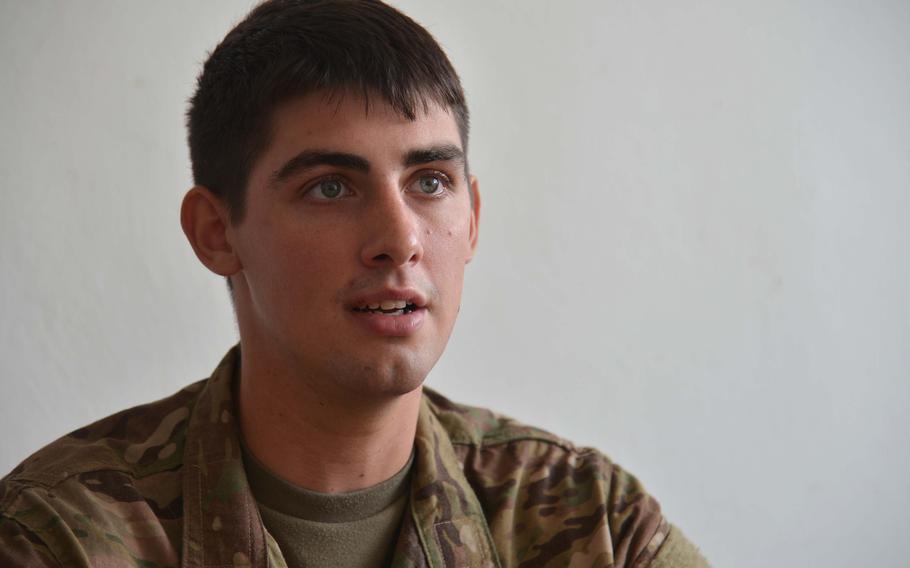 Unit leaders in Poland say they take such threats into account.
"We are aware of the surroundings," said 1st Lt. Jake Brehmer, who has been deployed with 1st Squadron in Poland for six months. "Everybody is looking at you. Be aware of what you are doing and how you are speaking. I think our servicemembers have been pretty good at understanding the environment they're in."
Soldier life in Poland
In between training and rehearsing quick reaction missions, soldiers pass the time at their Polish military base on the outskirts of Orzysz, a rural town of 5,000 people.
The base is getting a makeover. Barracks have been renovated and there is a new chow hall. U.S. troops mingle with their Romanian, British, Croatian and Polish counterparts at sports fields and recreation areas.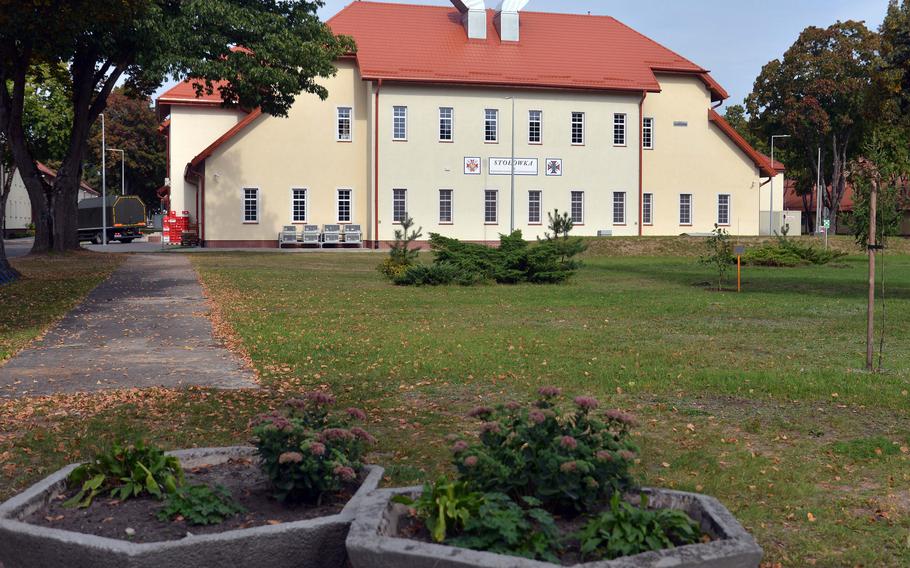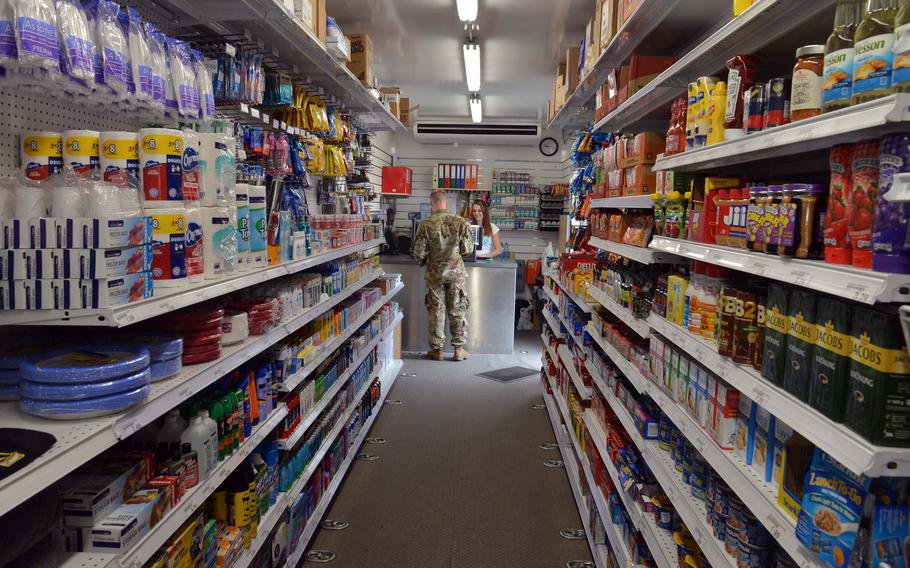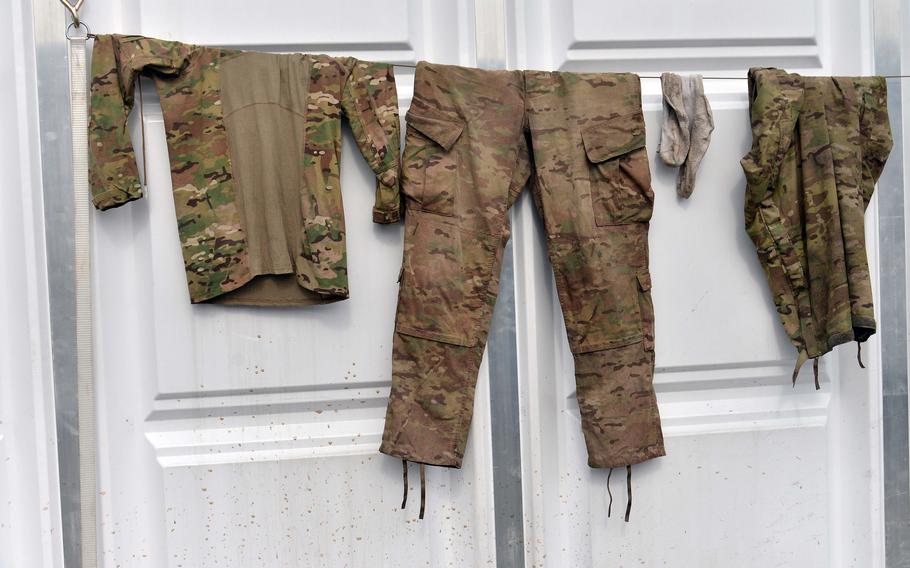 For soldiers, the mission to deter Russian aggression has an upshot over deployments to combat zones where there is the mission and nothing else. In Poland, weekend passes are possible and soldiers routinely visit eateries off base for meals.
There's also a chance to mingle with the locals and have a beer or two — the maximum allowed.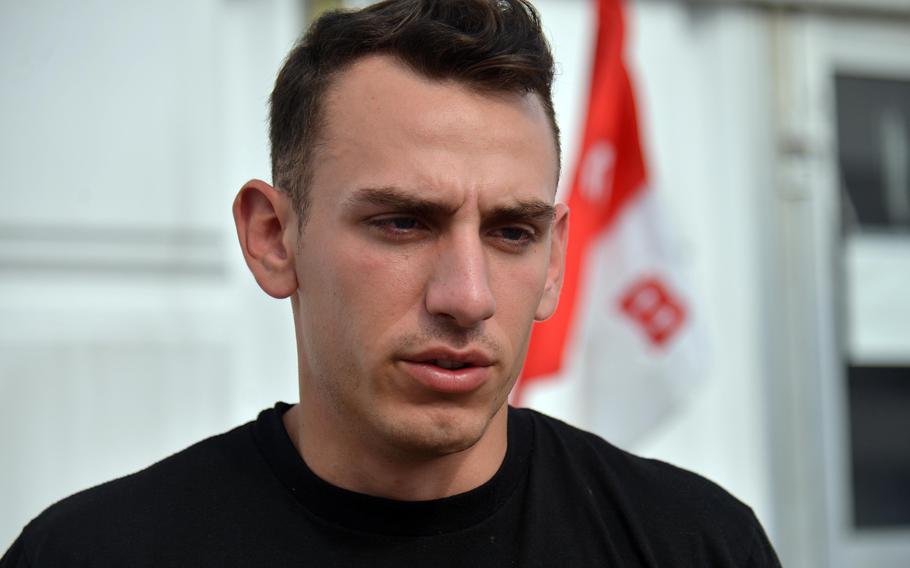 Aumick, who is on his first overseas assignment, said the living conditions have been decent and mixing with a different culture has been fun, yet frustrating.
"I tried to pick up on the Polish women — that didn't go well," Aumick said.
The first order of business back in Vilseck: "I can't wait to have more than two beers," he said.
---
---
---
---