Baltic Sea exercise may serve as prime showcase for prospective NATO members Finland, Sweden
By
Stars and Stripes
June 1, 2022
---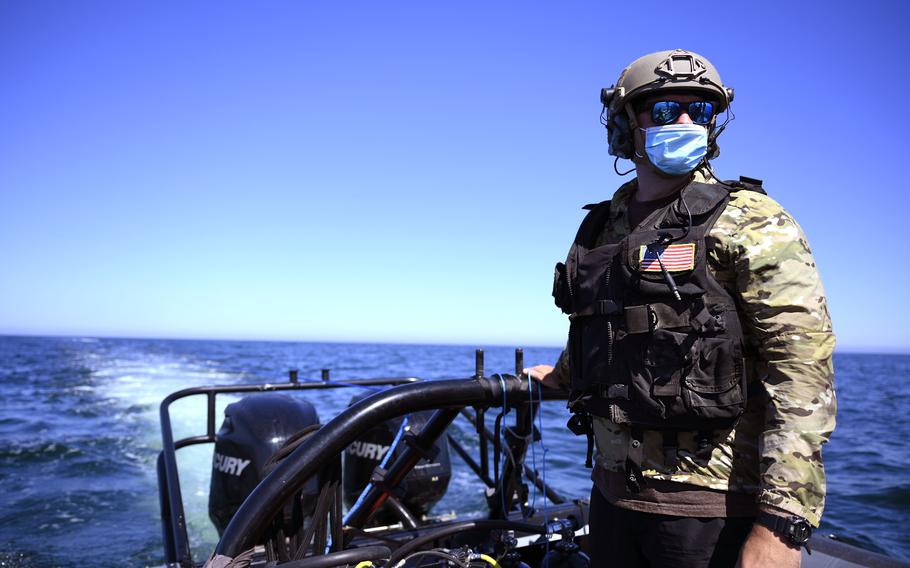 An annual U.S.-led naval exercise in the Baltic region that starts this weekend could allow Finland and Sweden to demonstrate their maritime prowess, potentially underscoring the contributions they might make as NATO members.
Both countries long have been participants in Baltic Operations, or BALTOPS, but this year Sweden hosts opening events and other elements of the exercise, which kicks off Sunday. At least two other participating countries, Latvia and Germany, also will host events. 
"Nordic navies excel at using small missile-armed warships and shore-based aircraft in concert with geography to make things tough on an aggressor," said James R. Holmes, a professor at the Naval War College in Newport, R.I.
He also noted the stealth Swedish submarine presence, which is an integral part of the country's defense efforts.
That strategy results in an imposing access- and area-denial network that NATO could use to effectively bar Russian access into the North Sea and Atlantic Ocean via the Skagerrak strait and Kattegat sea area.
Sweden and Finland will join 14 NATO countries, including Germany, France and Turkey, as participants in BALTOPS, which focuses on amphibious operations, gunnery, anti-submarine and air defense exercises.
Mine clearance operations, explosive ordnance disposal, use of unmanned underwater vehicles and medical response also are included, U.S. Naval Forces Europe said in a statement Friday.
Sweden and Finland ditched decades of neutrality and applied for NATO membership May 18, one of the biggest geopolitical consequences of Russia's full-scale invasion of Ukraine on Feb. 24.
A successful exercise "can show everyone that Sweden is a worthy partner for peace and war, which is what NATO is all about," Holmes said, adding that "an excellent performance in BALTOPS should smooth the admissions process."
However, he pointed out that Turkey's opposition to Swedish accession into NATO would have to be addressed.
Turkey also has objected to Finland's application, saying both countries would need to make a serious commitment to addressing Turkish security concerns, which include perceived support of the Kurdistan Workers Party, which Ankara regards as a terrorist group.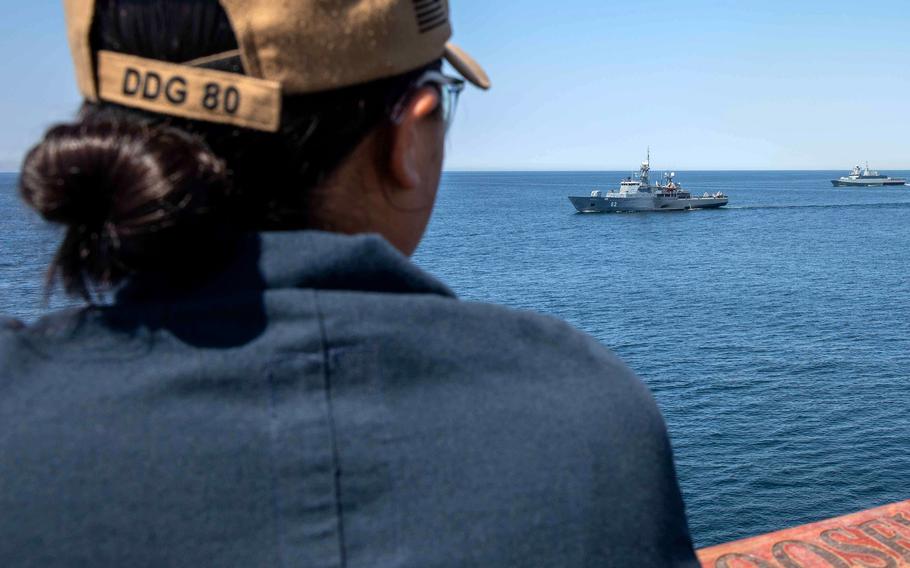 BALTOPS hosts are decided years in advance, so the choice of Sweden is unrelated to the war in Ukraine or the NATO bid, said Sebastian Bruns, a Fulbright scholar in residence at the U.S. Naval Academy and maritime expert at the Center for Strategic and International Studies in Washington.
"Rather, Sweden cleverly plays the long game here in that it has since 2014 been a strong naval player who shows its active role in BALTOPS as tensions progressively rose," Bruns said.
Swedish capabilities in coastal defense, corvette operations and conventional submarine operations will be a boon for BALTOPS participants, Bruns said.
And Finnish expertise in small-boat operations and inshore coastal and archipelago defense will benefit U.S. service members as well as those from other NATO countries, he said.
More than 45 ships, over 75 aircraft and about 7,000 personnel will participate in the exercise, which ends June 17.
New to BALTOPS this year are religious services and consultation provided by chaplains from five participating countries, according to the U.S. Naval Forces Europe statement.
Swedish efforts to host the exercise pre-sail conference, or safety briefing, began about three years ago, said Michaela Linge, head of communications for the Swedish Naval Warfare Center.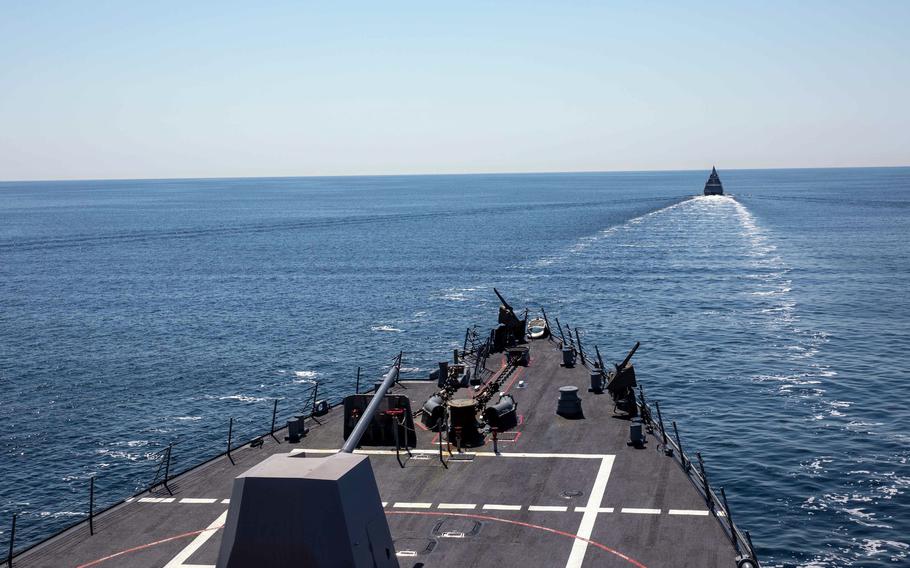 Correction
This article has been updated to clarify that two other participating countries, Latvia and Germany, are hosting elements of the annual maritime training along with Sweden.
---
---
---
---