Airsoft shooter at US military base in Italy receives discharge from Navy
By
Stars and Stripes
May 17, 2022
---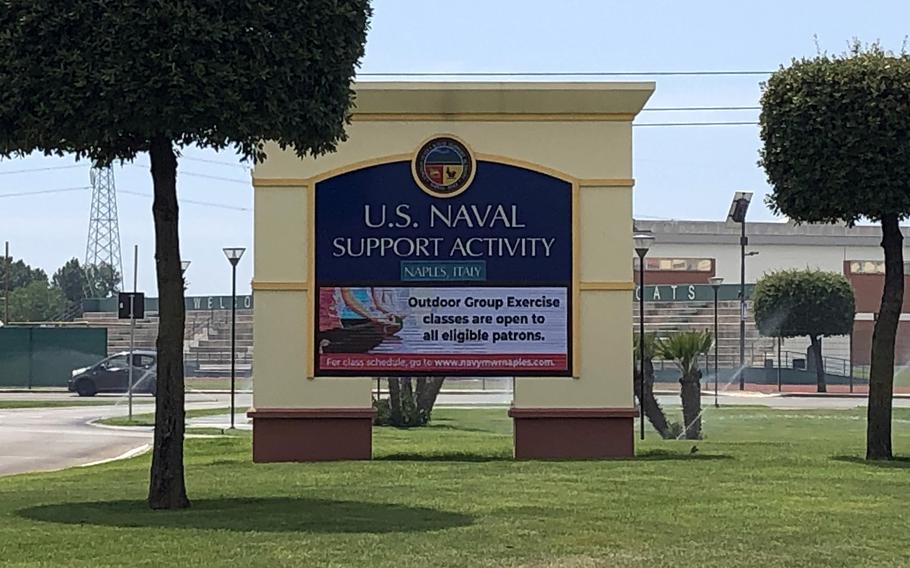 NAPLES, Italy — An active-duty sailor who triggered a two-hour lockdown at Naval Support Activity Naples last year by firing an airsoft gun on base is being booted from the Navy following a monthslong inquiry.
A probe led by the Naval Criminal Investigative Service found that the unidentified 22-year-old seaman shot at or near a group of adolescents with an airsoft rifle from the balcony of his on-base housing, said Lt. Cmdr. Matthew Comer, a spokesman for Navy Region Europe Africa Central. One of the adolescents alleged that they were struck with a plastic pellet.
As is policy with nonjudicial punishments, the service is not naming the sailor, who was assigned to the Navy Computer and Telecommunications Station Naples, Comer said.
The Dec. 16, 2021, shooting happened on the base's Gricignano di Aversa site. It was not reported to base police and the person who reported being hit did not have any apparent injuries, the NCIS investigation found.
No subsequent shots were fired, but about 45 minutes later another minor reported seeing a man carrying a gun on base. That report caused the lockdown and hunt for the service member, who ultimately was found in his room, Comer said
"The service member was compliant with police instructions and immediately turned over the airsoft gun," he said.
The sailor is in the process of leaving Italy and separating from the Navy, Comer said. 
Airsoft guns often are realistically modeled to look like real weapons. They shoot nonmetallic soft pellets and frequently are used for target practice and military-style games.
Personal weapons, including airsoft guns, are prohibited on base, a Navy spokesperson said in December.
NSA Naples' Gricignano di Aversa site includes schools, housing, a commercial center, a hospital and a hotel. It is about 13 miles from the base's Capodichino site, which includes administrative and support services and is home to U.S. 6th Fleet.
Approximately 8,500 people are assigned to the base, according to its website.
---
---
---
---