Navy remains mum on details of NSA Naples lockdown
By
Stars and Stripes
December 29, 2021
---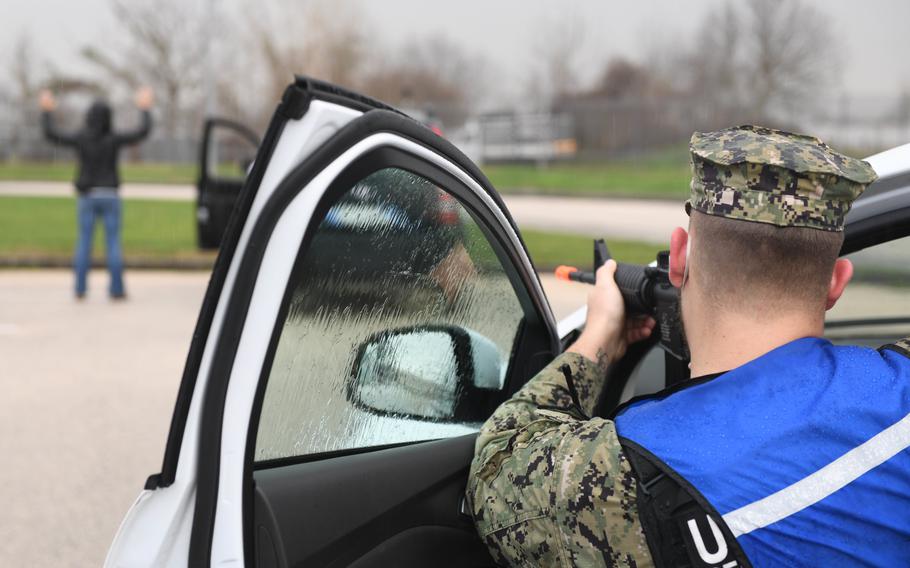 NAPLES, Italy — Two weeks after reports of a possible active shooter triggered a lockdown at Naval Support Activity Naples and a search for a gunman, Navy officials have yet to explain what happened.
Nor has the base identified the man who was taken into custody as a "person of interest" in the Dec. 16 incident. It also hasn't said whether he is still in custody or will face any charges.
Investigators determined that the shots had come from an airsoft gun, and base police seized one from the man they apprehended.
Lt. Jamie Moroney, a base spokeswoman, declined to comment Wednesday, citing the ongoing investigation. The Naval Criminal Investigative Service is handling the investigation, Moroney said.
An NCIS spokesman in Quantico, Va., Julio Burgos, confirmed Wednesday that agents had responded and were investigating, but he refused further comment.
About 6 p.m. on Dec. 16, what sounded like gunfire was reported near the base's combined middle school and high school.
That caused a lockdown of the base's Gricignano di Aversa site while security forces searched for a man thought to be carrying an airsoft rifle.
About two hours later, the base said it had taken a man into custody and confiscated the weapon.
Personal weapons, including airsoft rifles, are prohibited on base, Moroney said earlier this month.
The Gricignano di Aversa site includes schools, housing, a commercial center, a hospital and a hotel. It is about 13 miles from the base's Capodichino site, which includes administrative and support services and is home to the U.S. 6th Fleet.
Approximately 8,500 people are assigned to the base, according to its website.
---
---
---
---