Russia dominates agenda as Biden, counterparts convene to map out NATO's new approach
By
Stars and Stripes
March 23, 2022
---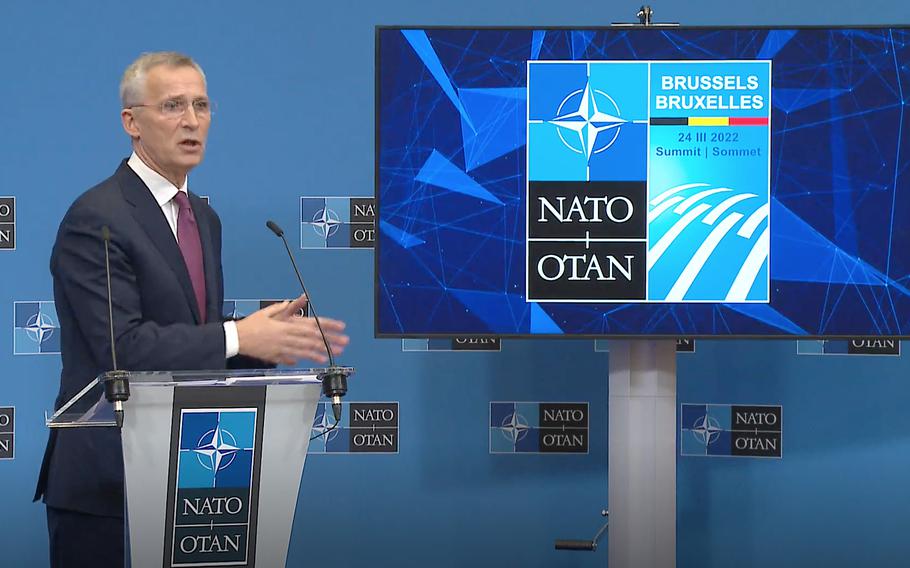 Kremlin nuclear saber-rattling, further reinforcement of NATO in the east and the imposition of additional sanctions on Russia will be among the issues confronting President Joe Biden on Thursday, when he arrives in Brussels for emergency talks.
Biden and other NATO heads of state attending the meeting will make official the formation of four new multinational battlegroups, which NATO Secretary-General Jens Stoltenberg on Wednesday called a "first step" in a long-term restructuring of forces.
The battlegroups will be formed in Romania, Slovakia, Hungary and Bulgaria, and they will resemble similar units in the Baltic countries and Poland.
NATO also is preparing longer-term plans for "major increases of forces" along the eastern flank as the alliance adapts to the Russia threat, Stoltenberg said. Those decisions are expected to be finalized in June.
Allies are convening for the emergency summit as the 30-nation pact contends with the long-term security implications of Russia's war on Ukraine, which is expected to change how NATO operates in Europe for years to come.
Biden, who also will meet with U.S. troops deployed to Poland during his swing through Europe, is expected to unveil tighter sanctions on Russia during talks with European Union officials.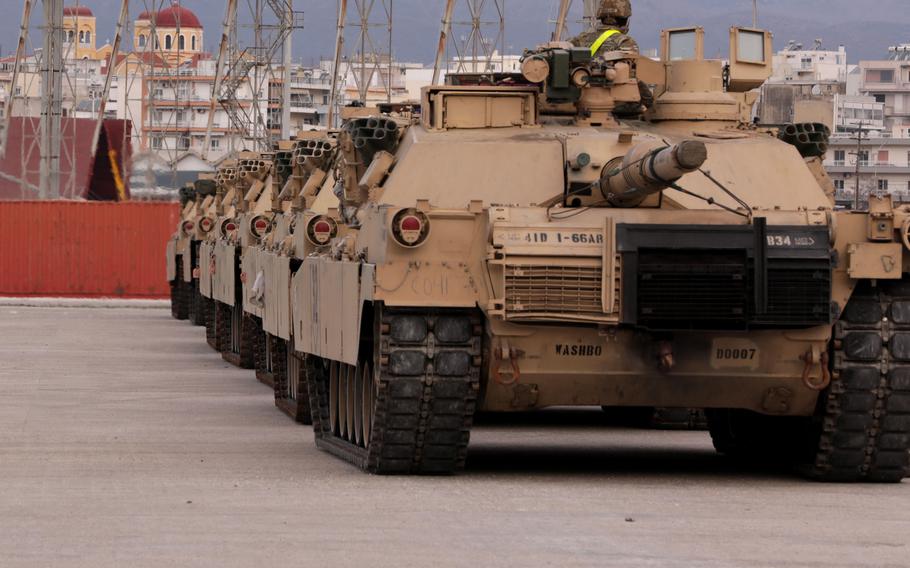 The NATO meeting, meanwhile, comes one month into Russia's full-fledged invasion of Ukraine, where its forces have met stiff resistance by Ukrainian troops armed with an array of weaponry provided by the U.S. and other allies.
Between 7,000 and 15,000 Russians have been killed during the first four weeks of fighting and thousands more injured, a NATO official said Wednesday on condition of anonymity.
A senior U.S. defense official told reporters Tuesday that Russia continues to face logistical problems as it struggles to get supplies to troops. Russian morale also could be sinking, the official said.
Some Russian soldiers developed frostbite because they lacked cold-weather gear and had to be pulled from the battlefield, the official said, adding that food and fuel also appear to be in short supply.
"They are having continued logistics and sustainment issues, and again because the Ukrainians have done a good job frustrating their efforts to resupply," the official said.
Still, concerns remain that the war could escalate in unpredictable ways.
Kremlin spokesman Dmitry Peskov appeared Tuesday on CNN and repeatedly declined to rule out the use of nuclear weapons.
"If it is an existential threat for our country, then it can be (used)," he said.
Stoltenberg on Wednesday condemned such remarks.
"Russia must stop its nuclear saber-rattling. It is dangerous and it is irresponsible," he said.
U.S. national security adviser Jake Sullivan said Tuesday that Russia's rhetoric about nuclear options will be a discussion topic for NATO allies in Brussels.
Meanwhile, Biden will work with allies on longer-term adjustments to NATO force posture on the eastern flank, he said.
---
---
---
---