Social media is a key battleground in the Russia-Ukraine standoff
By
Cristiano Lima and Aaron Schaffer
The Washington Post
February 14, 2022
---
As the military standoff between Russia and the West intensifies along Ukraine's borders, a separate clash is unfolding on social media, where researchers say pro-Russian actors are flooding sites with messages portraying Western forces as aggressors.
The approach marks a contrast to Russia's messaging during its 2014 annexation of the Crimean Peninsula, when networks of bots and spam accounts focused on denying a military buildup. Now, Russian officials and state-run media are largely leading influence campaigns themselves, researchers said.
These influence operations are designed to "deflect on the intent of the military buildup around Ukraine, and preemptively justify a military offensive," Graham Brookie, senior director of the Atlantic Council's Digital Forensic Research Lab, said.
The trend highlights how Russia's messaging and tactics online have shifted as platforms have cracked down on more overt disinformation campaigns, and as the prevalence of social media has made it harder to mask the realities on the ground.
In 2014, the Kremlin deployed an army of trolls and fake accounts on social media to push disinformation and shape perception about the annexation of Crimea. But after facing intense scrutiny about Russian interference online during the 2016 U.S. elections, tech companies like Facebook, YouTube and Twitter cracked down on those tactics.
Now, researchers say, Russian influence campaigns over the Ukraine standoff are largely taking place in public view and being carried out by government leaders.
"The most influential vector is Kremlin officials muddying the waters" online, said Nina Jankowicz,a global fellow at the Wilson Center think tank. "This is then reflected in state-run media and laundered into the Western information ecosystem," she added.
That makes those messages harder for social media platforms, which have historically been reluctant to wade into global affairs by silencing government officials, to police.
That's put a greater onus on platforms to clearly label what is and isn't a state actor or news organization, said Brookie, who served on the National Security Council in the Obama administration.
"I'm sympathetic to the platform's responsibility here because it's literally world leaders positioning, but labeling Russian officials or even U.S. officials . . . so that everybody knows the source of information" is key, Brookie said.
Jankowicz said pro-Russian messaging on digital platforms has been largely centralized, "broadly mirroring what Russian officials are signaling."
These efforts have focused on pushing pro-Russian claims of aggression by Ukraine and NATO member countries and linking Ukrainians to Nazism.
Although Russian messaging has remained largely centralized, it has begun presenting on a broader array of digital platforms, Jankowicz said.
"While in 2014 ... we saw more footage and online influence campaigns on Russian social media and message boards, now we are seeing more on TikTok and Instagram, which did not play a role earlier on," she said. "This includes footage of troop and equipment movements as well as propaganda-type videos supporting the Russian regime."
As prominent social media platforms like Facebook and Twitter have beefed up their defenses against coordinated disinformation campaigns, more of this activity is taking place on more private platforms, said Jankowicz, who advised the Ukrainian government as part of the Fulbright-Clinton public policy fellowship.
"Social media companies have gotten better at detecting trolls and bots, and the public has gotten savvier about them, which is why we see more of these narratives coming out on platforms like Telegram," she added.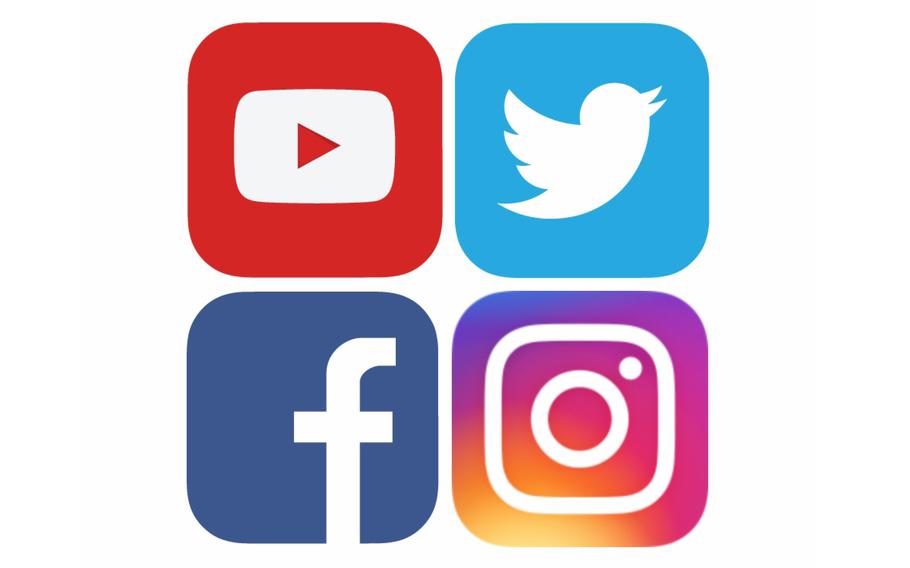 ---
---
---
---