German public loath to help arm Ukraine, supports policy panned by allies
By
Stars and Stripes
February 4, 2022
---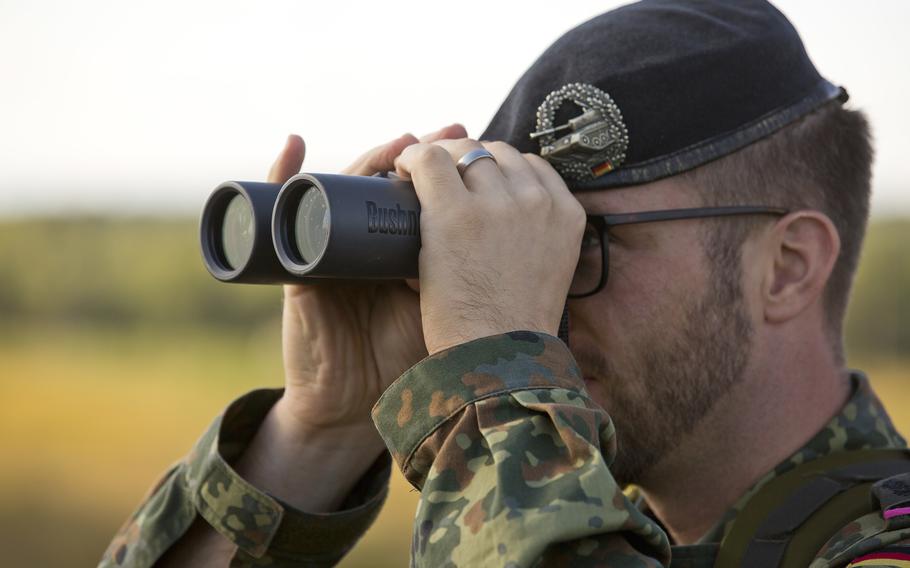 STUTTGART, Germany — The German government's refusal to send defensive weapons to Ukraine has drawn scorn from allied quarters as a Russian military buildup has Europe on edge over the possibility of another war.
But domestically, Berlin's stance is viewed much more favorably, according to a survey released Friday.
It found that more than 70% of Germans oppose the idea of sending arms to Ukraine, compared with 21% in favor. The poll was conducted by the German news agency ARD, which did not give the margin of error.
German opposition to weapons shipments was strongest among supporters of the two current leading political parties, the Greens and the SPD, which is headed by Chancellor Olaf Scholz.
Survey respondents who back the SPD, a party that historically has taken a more conciliatory stance toward Russia, opposed sending arms to Ukraine at a rate of 76%.
Green supporters' opposition as measured by the poll stood at 72%. Within the more conservative CDU, support for sending arms also was weak, with 67% opposed.
In contrast to Germany, the U.S., Great Britain, Poland and others have sped up weapons deliveries in recent weeks as Ukraine braces for a possible Russian invasion.
Germany's position on Russia and Ukraine has caused consternation among those who want Berlin to take a tougher line. In addition to opposing weapons shipments, Germany has been accused of waffling on imposing severe economic sanctions on Russia in case it reinvades Ukraine.
Berlin also has sent mixed signals on whether it would be willing to cancel a controversial gas pipeline project with Russia. Germany, like many other countries in Europe, relies heavily on Russian gas to heat homes in the winter.
At times, the frustration with Germany has bordered on ridicule. In response to Berlin's offer last week to send Ukraine 5,000 helmets, Kyiv Mayor Vitaly Klitschko said: "What kind of support will Germany send next, pillows?"
Germans have a long track record of reluctance to get involved in foreign military matters, an attitude that is normally attributed to a sense of pacifism that took root in the country after World War II.
That stance has raised questions among allies about Germany's reliability as a NATO member and its commitment to the corresponding obligation that if one ally comes under attack, all members of the alliance must join in response.
For example, in a 2020 Pew Research Foundation survey, 60% of Germans polled said the country should not defend an ally that had been attacked.
Nevertheless, Germany remains one of the world's leading arms manufacturers, with weapons exports in 2021 that totaled more than $10 billion, according to government figures.
---
---
---
---