US and NATO jets intercept Russian aircraft over Baltic, North Sea
By
Stars and Stripes
February 4, 2022
---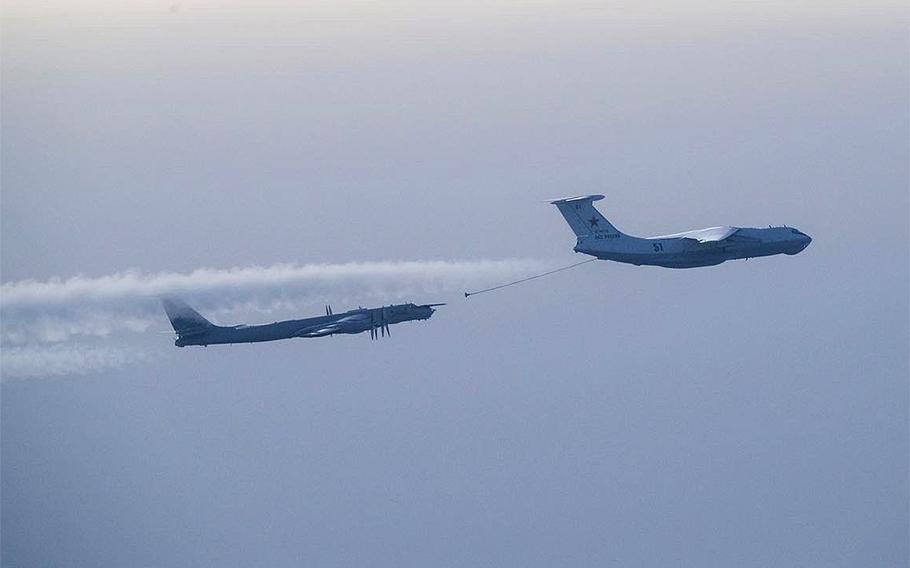 STUTTGART, Germany — U.S. fighter jets scrambled to intercept Russian warplanes near allied airspace over the Baltic Sea while other NATO planes conducted similar missions over the North Sea, NATO Air Command said Friday.
The intercepts on Thursday came as tensions soar between NATO and Russia over Moscow's military buildup around Ukraine. But while past intercepts between allied and Russian aircraft have sparked accusations of dangerous midair maneuvering, this week's encounters were deemed safe by allies.
U.S. F-15E jets operating out of Estonia spotted two Russian Su-35s and two MiG-31s that were flying without standard flight plans, NATO said.
"During the intercept, it was confirmed that these fighters were escorting a Russian TU-154 transport aircraft," NATO said.
The scrambles by U.S. aircraft were ordered by NATO's Combined Air Operations Center Uedem, based in Germany, which is responsible for keeping watch over the Baltics.
Meanwhile, Norwegian and British aircraft on the same day intercepted Russian aircraft flying from the Barents Sea into the North Sea, NATO said.
The Royal Norwegian Air Force identified a group of Russian aircraft near allied air space, where NATO aircraft accompanied a Russian refueling plane and accompanying bombers during an air-to-air refueling mission, the alliance said.
At no time did the Russian aircraft enter allied airspace, according to NATO.
U.S. and NATO jets routinely scramble to identify Russian and other unidentified military and civil aircraft flying near their airspace without previously filed flight plans. NATO officials say Russian warplanes frequently fly with their transponders turned off and do not respond to air traffic control.
---
---
---
---