Ukraine's defense minister downplays risk of Russian invasion
By
Daryna Krasnolutska and Kateryna Choursina
Bloomberg News
January 25, 2022
---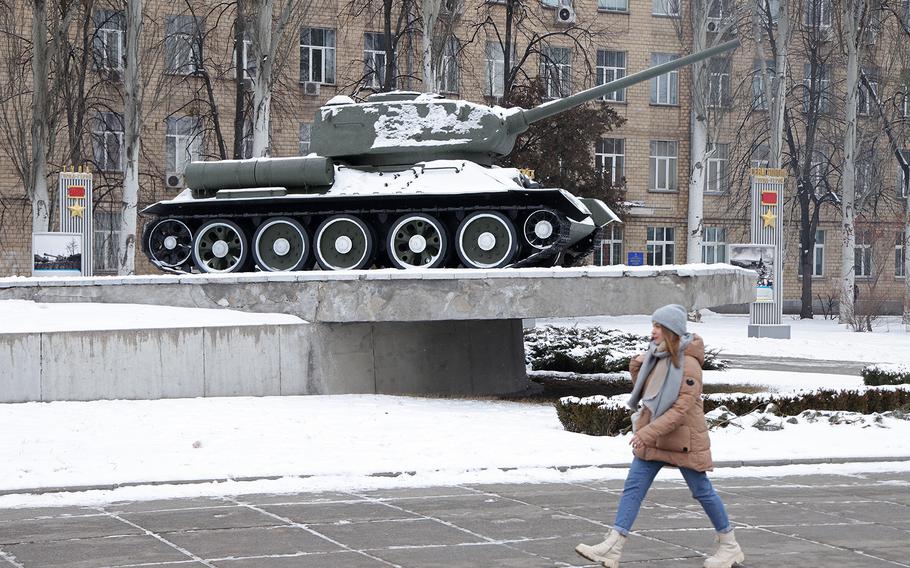 (Tribune News Service) — Ukraine's top military official played down the risk of a full-scale Russian invasion and laid part of the blame for heightened tension on international media, insisting that the threat from the Kremlin hasn't significantly changed in eight years.
Defense Minister Oleksiy Reznikov pushed back against war-footing rhetoric and called for calm as Russia masses over 100,000 troops, along with tanks and heavy weaponry, on Ukraine's eastern border. Despite warnings from the U.S. that President Vladimir Putin is readying a potential invasion, no such attack on that scale is imminent, the official said.
"As of today, the Russian army has not formed a strike group that would be able to carry out an invasion," Reznikov told reporters Tuesday after a meeting with lawmakers behind closed doors in the capital Kyiv. "There are no grounds to think that an invasion will happen tomorrow from a military point of view."
The comments in part reflect the Ukrainian government's effort to maintain public calm amid fears that panic could stoke instability, such as mass cash withdrawals and hoarding. They also contrast with the diplomatic effort led by President Volodymyr Zelenskiy, who has turned to allies to supply weapons and urged the world to back Ukraine.
The Kremlin has insisted that it has no plans to invade. The U.S., U.K. and others have said Russia may avoid a full invasion and opt for a smaller-scale incursion or a cyber attack, raising the issue of what a response would look like. EU governments are struggling to decide what actions short of a military attack would trigger sanctions.
For his part, Reznikov cited a barrage of media reports from the U.S. and global outlets over the Russian buildup since October. Ukrainians, he said, have grappled with a state of war since 2014, when Russia seized Crimea and stoked a conflict with the country's eastern Donbas region.
"Panic and fear is the most clickable," Reznikov said, referring to news headlines. Zelenskiy and other top officials have repeatedly said one of the Kremlin's aims is to spread panic to destabilize its former Soviet partner from the inside.
The U.S. and the U.K. have ramped up their warnings about a potential invasion, citing the Russian buildup as well as intelligence on potential sabotage operations. Moscow has shown no signs of de-escalation.
The U.S. ordered the evacuation of diplomats' families from Kyiv on Monday, citing the intensified security risk, a move Ukraine's Foreign Ministry called "premature."
The defense chief made clear that, despite no immediate invasion in the offing, "anything is possible — there is a risk." Striking a balance, he said the global attention showered on Ukraine's security plight gives the government in Kyiv an opportunity to make clear the risks — and the need for military assistance.
©2022 Bloomberg L.P.
Visit bloomberg.com.
Distributed by Tribune Content Agency, LLC.
---
---
---
---