US troops on alert for Eastern Europe deployment could be in for long wait if NATO can't reach consensus
By
Stars and Stripes
January 25, 2022
---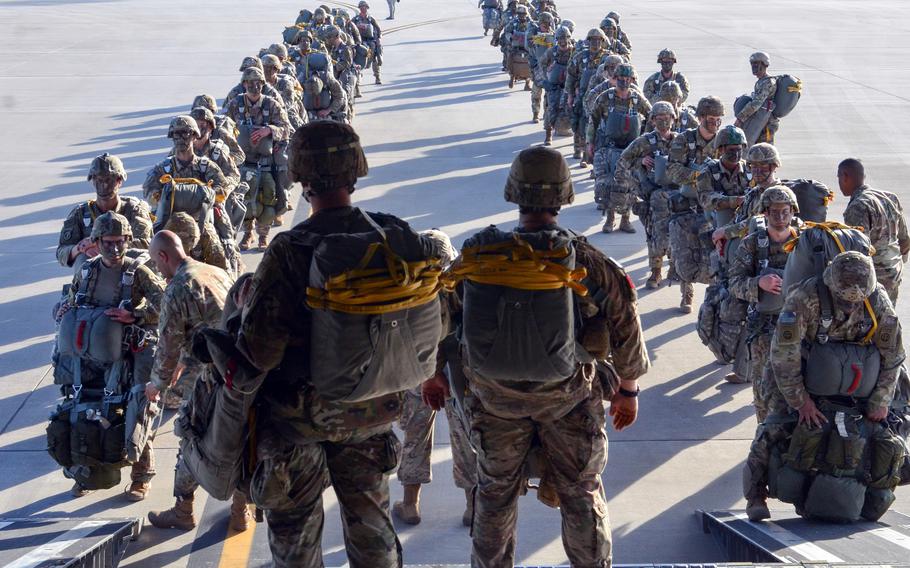 STUTTGART, Germany — Thousands of U.S. troops are now on heightened alert for a possible NATO mission in Eastern Europe, but one potential obstacle stands in the way: all 30 alliance members must agree to the deployment.
The Pentagon said Monday that roughly 8,500 troops based in the U.S. are ready to mobilize on short notice should NATO activate its quick-reaction force.
"I want to stress, particularly with the NATO Response Force, it has not been activated," Pentagon spokesman John Kirby told reporters. "It is a NATO call to make, but we have contributions to that response force, as do other nations."
Kirby's comments made it clear that the Pentagon's preference is that any large troop mobilizations from the U.S. to Eastern Europe be done in conjunction with the rest of NATO.
"Other nations are going to have to contribute as well," he said.
That means pressure will be on the rest of the alliance, most notably Germany, to come to a quick consensus on moving forces for a reassurance mission inside eastern member countries should Russia launch a new invasion into Ukraine.
Germany, the economic powerhouse of Europe, is already at odds with some allies over its refusal to provide defensive weapons to Ukraine, which has received arms shipments from the U.S., the U.K. and the Baltic states.
Berlin also opposes threatening Russia with severe economic sanctions on Russian banks, which could have a ripple effect on the German economy.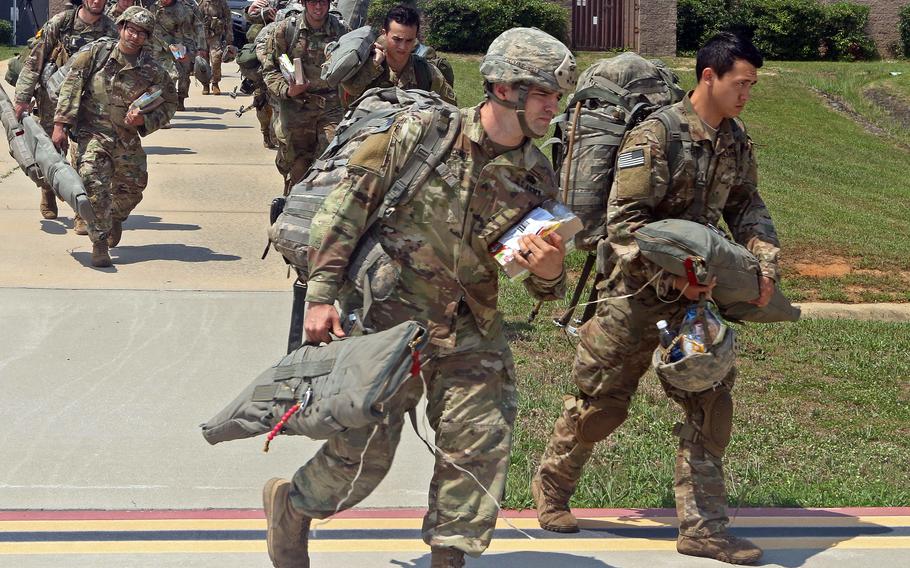 In addition, German Chancellor Olaf Scholz has wavered on whether Germany will cancel Nord Stream 2, a pipeline for Russian gas that has yet to go into operation, if Moscow escalates the conflict in Ukraine.
But Germany and other allies could be put on the spot by the U.S. to ramp up NATO's military presence in the East, where the Baltic states, Poland and Romania are looking for military reassurance.
For NATO, activating the force of 40,000 troops for a large-scale security mission in Europe is unprecedented. Established 20 years ago, the force includes high-readiness air, land, maritime and special operations units.
It's never been used in response to a Russian threat. After Russia's initial intervention in Ukraine in 2014, the NATO Response Force sat on the sidelines while the U.S. and other allies acted on their own to reinforce the Baltic states.
Some security analysts have said failure to mobilize the response force a second time around would be a blow to alliance solidarity.
Putting the unit into action is at the discretion of NATO's highest decision-making body, the North Atlantic Council, which is made up of leaders from all member states.
Once it is activated, the forces fall under the command of NATO's supreme allied commander, currently U.S. Gen. Tod Wolters.
Given disagreements over how best to deal with Russia and its military buildup around Ukraine, unanimous agreement on mobilizing the force will be a test of alliance cohesion.
To date, the force has been activated only a handful of times, with small numbers of troops for relatively small missions.
Most recently, several hundred troops from the NATO Response Force helped with evacuations from Afghanistan in August.
---
---
---
---