US could send Europe-based reinforcements to allies near Russia amid invasion fears in Ukraine
By
Stars and Stripes
January 24, 2022
---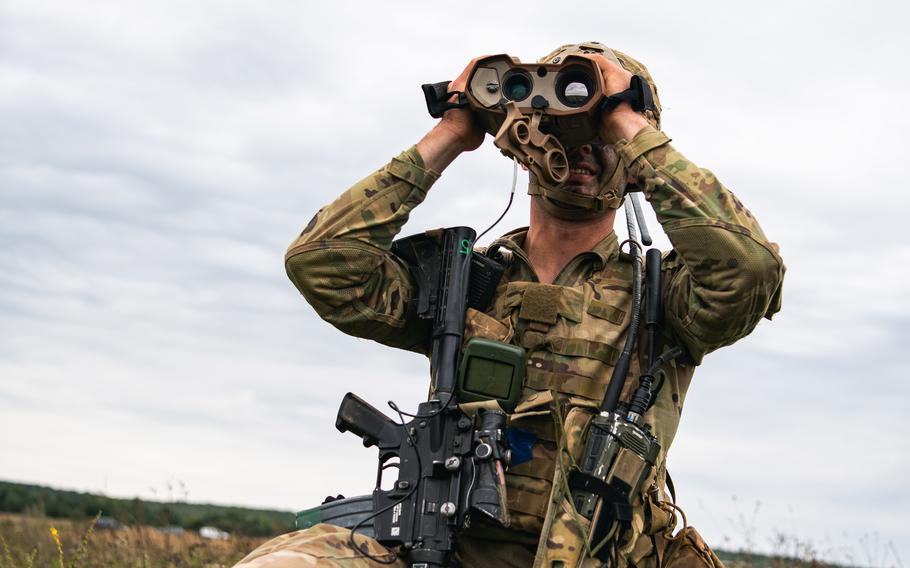 STUTTGART, Germany — Up to 5,000 U.S. troops along with aircraft and warships could be deployed to central and Eastern Europe in anticipation of a new Russian invasion of Ukraine, according to a news report.
President Joe Biden could decide on the plan as early as this week, with the potential to increase troop numbers substantially should the security situation deteriorate further, The New York Times reported Sunday, citing White House officials speaking on condition of anonymity.
The focus on adding forces along NATO's eastern flank comes after weeks of talks with Moscow over its large-scale military buildup on the borders of Ukraine have so far failed to de-escalate the crisis.
There is no indication that the U.S. plans to boost troop levels in Ukraine itself, where the Biden administration has ruled out direct U.S. military involvement.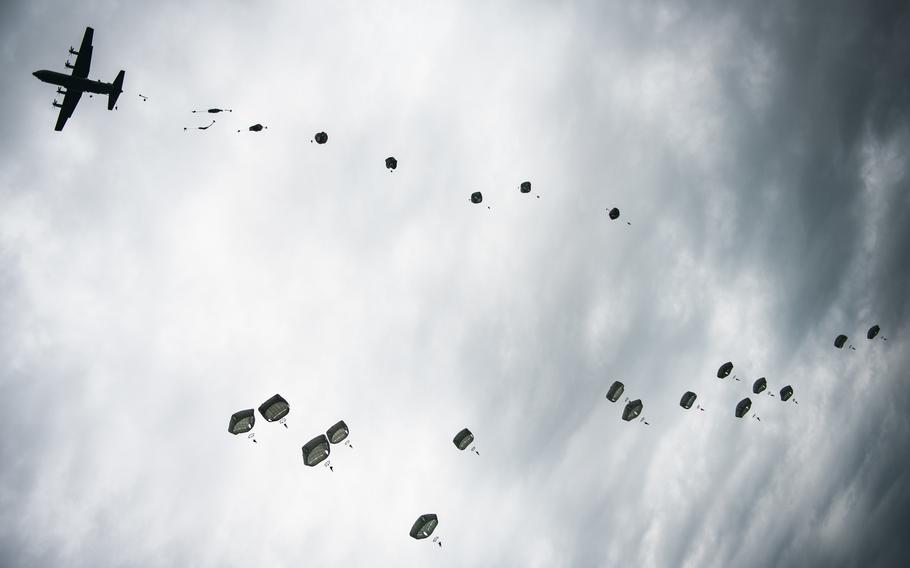 For the Stuttgart, Germany-based U.S. European Command, a White House order to send several thousand more troops east would present few, if any, logistical obstacles and could likely be executed quickly.
Options include parachuting the 173rd Airborne Brigade based in Vicenza, Italy, into Eastern Europe; convoying the 2nd Cavalry Regiment into Poland from its base in Vilseck, Germany; and boarding Germany-based American artillery units onto eastbound planes.
The U.S. and its NATO allies already have military units in Poland, Lithuania, Latvia and Estonia. In addition to NATO battlegroups in the region, the Army has a rotational tank brigade and a combat aviation unit operating up and down the eastern flank.
Some of those forces could be massed in larger numbers at long-standing areas of concern, such as the Suwalki Gap, a 60-mile chokepoint that connects Poland to Lithuania.
In a worst-case scenario, security experts have long feared that Russia could use its nearby exclave of Kaliningrad to seal the Baltic states off from the rest of NATO by seizing the corridor.
Another possible move could involve deployment of U.S. fighters based in Spangdahlem, Germany; Aviano, Italy; or the United Kingdom to Poland, where an Air Force detachment operates at a base in Lask.
Such mobilizations are not without precedent and would resemble U.S. actions in the aftermath of Russia's initial incursion into Ukraine in 2014.
Meanwhile, U.S. warships based in Rota, Spain, could be sent into the Black Sea or the Baltic Sea.
Should the White House decide to increase troop numbers beyond the possible 5,000, EUCOM might need reinforcements from the U.S., such as the 82nd Airborne's Immediate Response Force.
Alternatively, elements of NATO's Response Force could be deployed, but it's unclear whether all members of the alliance would be on board.
In particular, Germany's reliability is being called into question by analysts and former political and military officials within the alliance. In recent days, Berlin has faced a backlash over its refusal to allow the Baltic states to send German-made defensive weaponry to Ukraine.
And over the weekend, Germany's top naval officer resigned following comments in India that Russian President Vladimir Putin just wants respect and that the Russian-occupied Crimean Peninsula "is gone and will never come back" to Ukraine.
Germany also has balked at the idea of imposing severe economic sanctions on Russia should it attack Ukraine, as it relies on Russia for gas supplies. To date, it's unclear where Berlin stands on deployment of NATO's quick reaction force.
The U.S., the U.K. and other allies have been stepping up lethal military aid to Kyiv to be used if Ukraine comes under attack. A small contingent of Army National Guard soldiers and special operations troops also are in Ukraine on training missions.
Whether they would stay in the country if it is attacked hasn't been made public, but over the weekend the U.S. ordered family members of embassy staffers out of Ukraine.
---
---
---
---