NAS Sigonella dodges second round with storm, begins recovery from flooding
by
Alison Bath
Stars and Stripes
October 30, 2021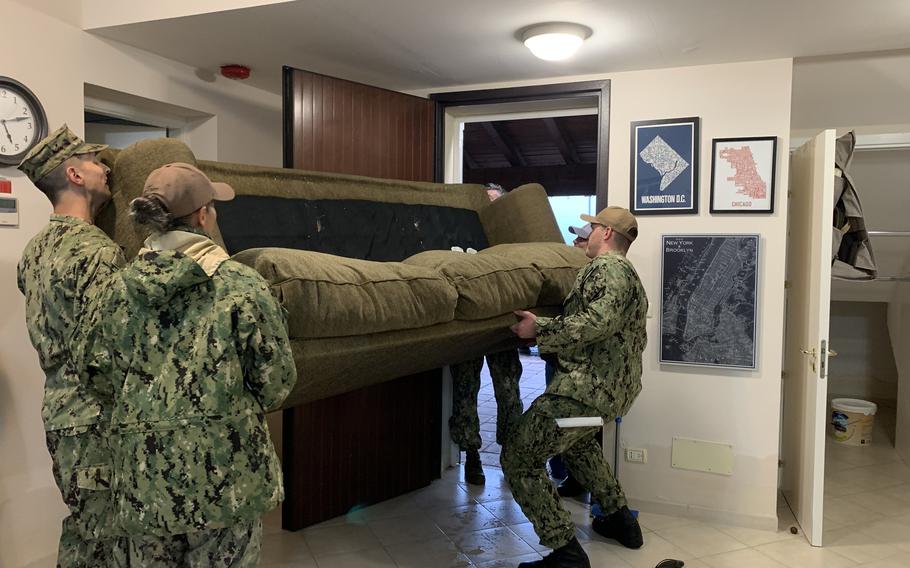 CATANIA, Italy — A cyclonic storm expected to wallop Naval Air Station Sigonella in Sicily again fizzled out, to the relief of base residents and officials who began to turn their attention to recovery efforts from earlier flooding.
The Catania area near the base saw 1-2 inches of rain Friday, said Capt. Kevin Pickard, NSA Sigonella's commanding officer. Some local forecasts said the latest cycle of the storm could dump up to 12 more inches, but the Navy's weather forecasters consistently anticipated much less, he said.
From Oct. 24-25, more than 20 inches of rain fell over 36 hours, setting off a chain of events that saw up to 2½ feet of water entering 68 units at the base's Marinai housing complex and displacing 92 residents. A Navy Exchange mini-mart also was damaged.
The storm knocked out power, resulting in a temporary boil water order as a safety precaution. It also made area roads impassable, briefly isolating the base's two sites and the housing complex from each other, Pickard said.
Worried about additional flooding as the storm rolled back into the area Friday, NAS Sigonella prepared for another major rain event, he said.
Those efforts included setting aside shelter space for residents and placing public works, housing and safety crews on alert.
"When we have the ability to do so, we are going to prepare for what we believe is the most realistic, worst-case scenario that we have, which is what we did in this case," Pickard said.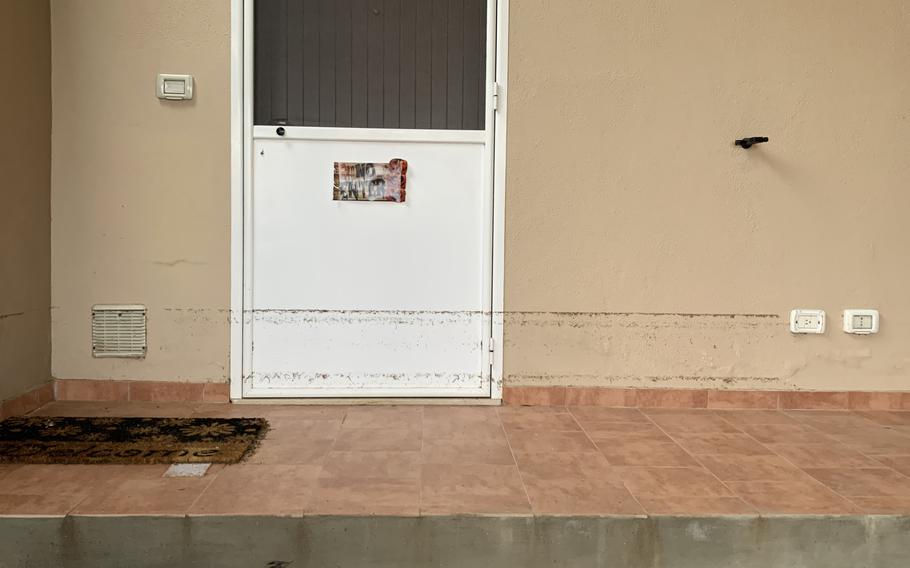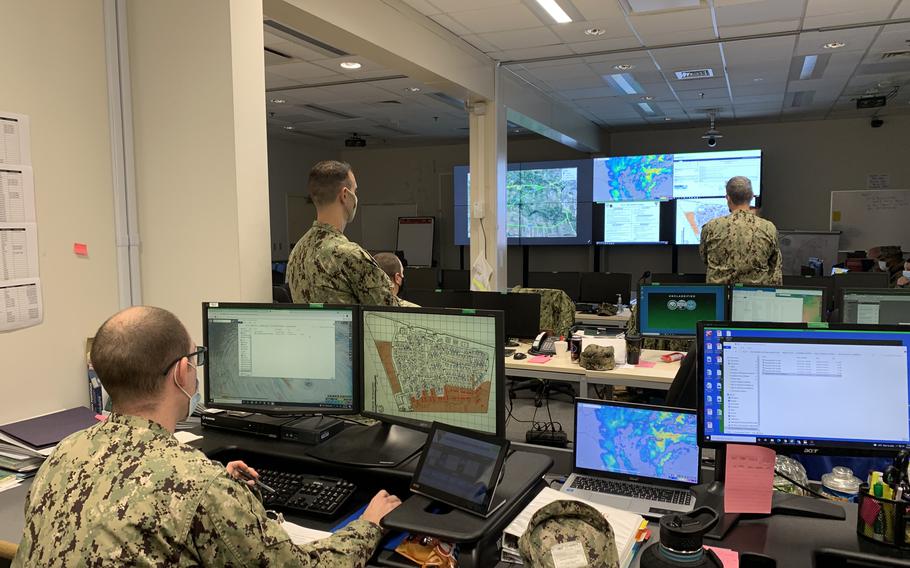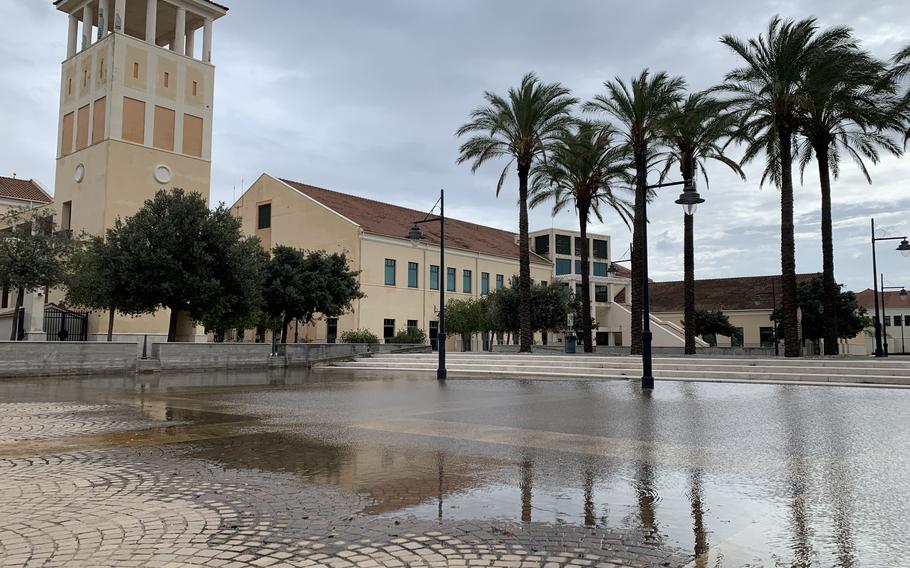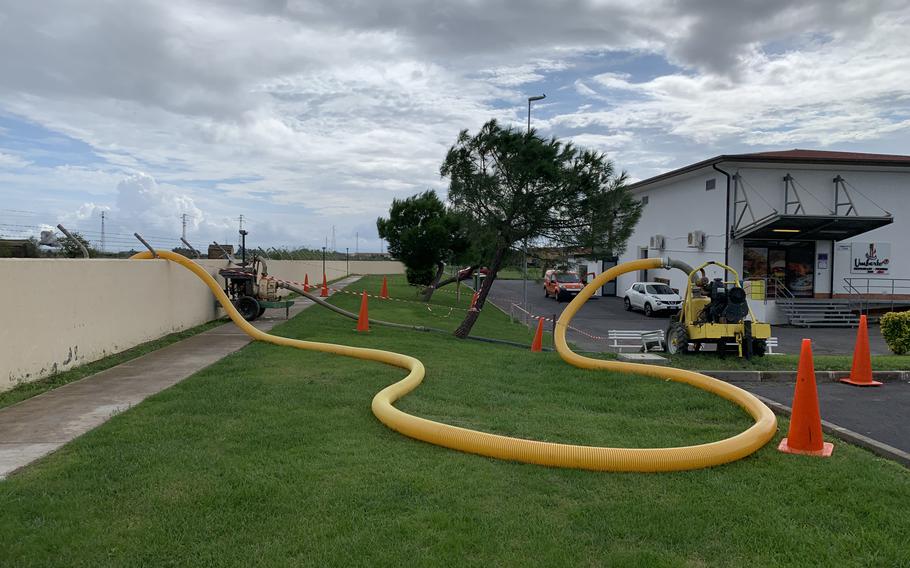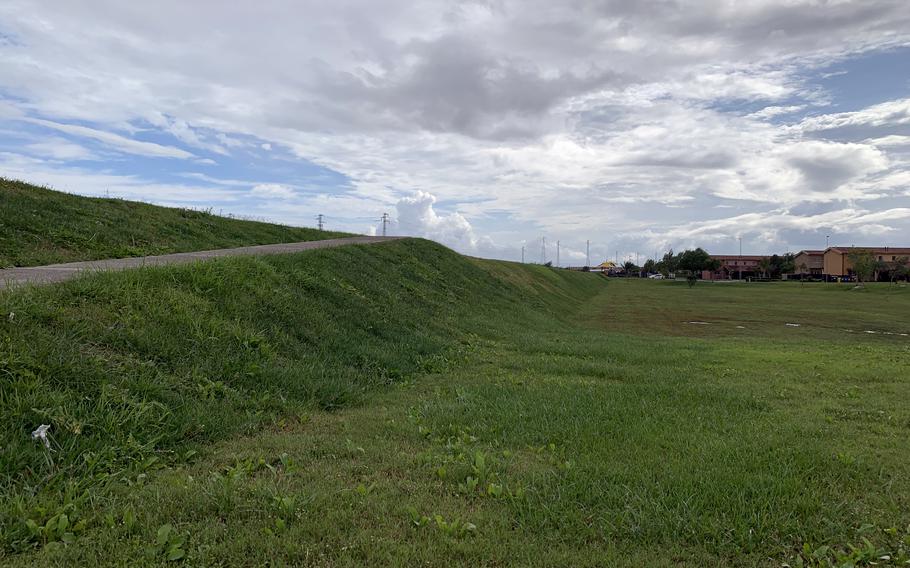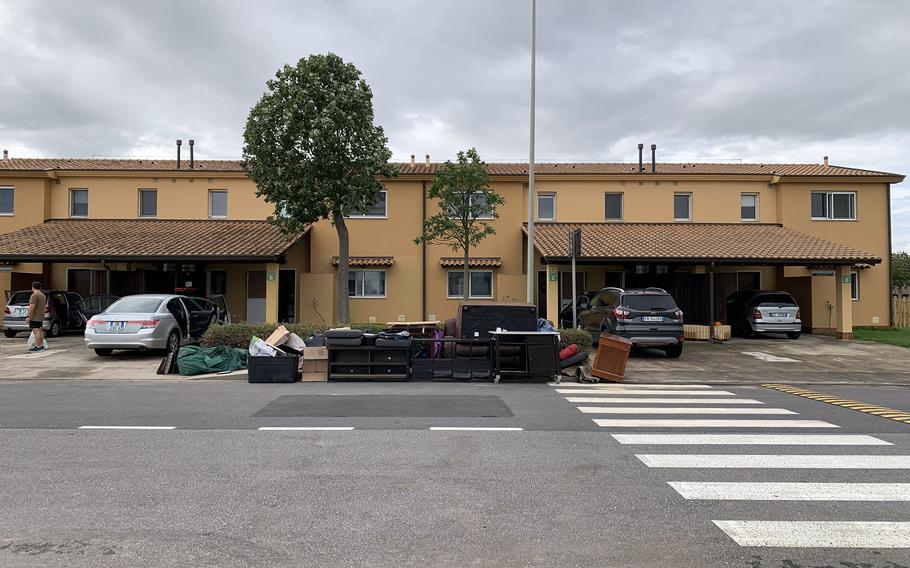 On Saturday morning, just a few scattered areas of standing water remained on base and Marinai residents had started clearing water and damaged furniture out of their homes.
Couches, tables, chairs and other household goods were sitting in front of homes and near garbage bin areas. Waterline marks were evident on the exteriors of some homes and on vehicles. Many of those cars were irreparably damaged, officials said.
The NEX store, commissary and food court were open. One man standing in front of the commissary with his children told Pickard he was able to prevent damage to his home by soaking up water with towels.
"The community here is an incredibly resilient community," Pickard said. "It's amazing to see how quickly they bounce back from challenges. That's what the community here at Sigonella has consistently done."
Many of the displaced residents, including the base public works officer, Cmdr. Jason Christensen, were temporarily placed in other homes at the 526-unit complex. Others were taken to hotels in the area, base officials said.
Christensen's home saw about 1 1/2 feet of water and two cars might be a total loss, he said.
Pickard said officials were working with the housing complex's landlord to begin repairs as soon as possible.