Austin restates Taiwan support as NATO defense ministers discuss 'futureproofing' the alliance
by
John Vandiver
Stars and Stripes
October 22, 2021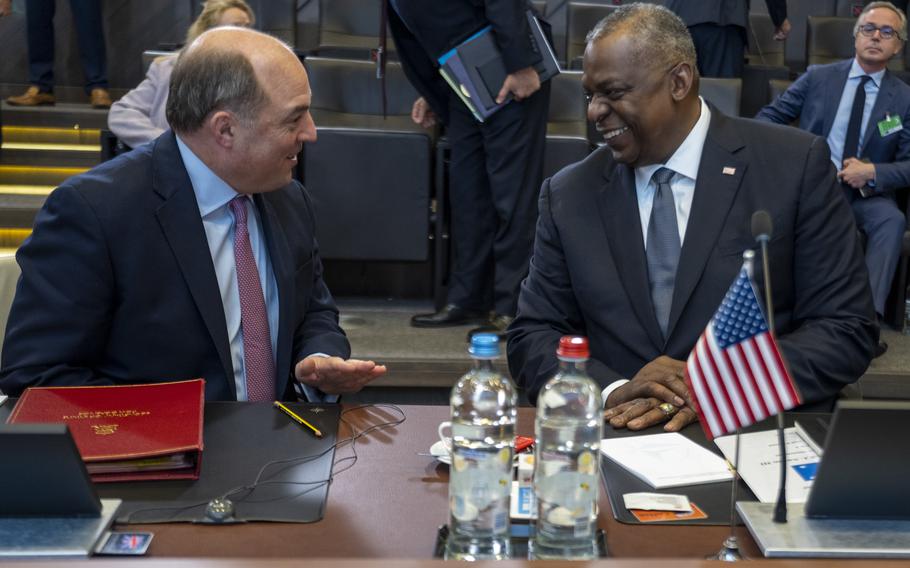 Defense Secretary Lloyd Austin reaffirmed the U.S. commitment to Taiwan on Friday, but stopped short of saying whether the U.S. military would help defend the country if it were to come under attack from China.
"I won't engage in hypotheticals with respect to Taiwan," Austin said at the conclusion of talks with allies at NATO headquarters in Brussels.
On Thursday, President Joe Biden caused a stir during a CNN town hall meeting when asked if the U.S. would defend Taiwan if it came under attack.
"Yes, we have a commitment to do that," Biden said, raising questions about whether the U.S. was shifting from its long-standing policy of "strategic ambiguity." The U.S. offers support to Taiwan though military aid, weapons sales and training.
Austin said the U.S. was still committed to its one China policy.
The 1979 policy acknowledges Beijing as the sole legal government of China but takes no clear position on Taiwan's sovereignty.
For NATO's part, China has become more of a focal point.
In 2019, the alliance declared for the first time that China's rise brings with it security implications for Europe.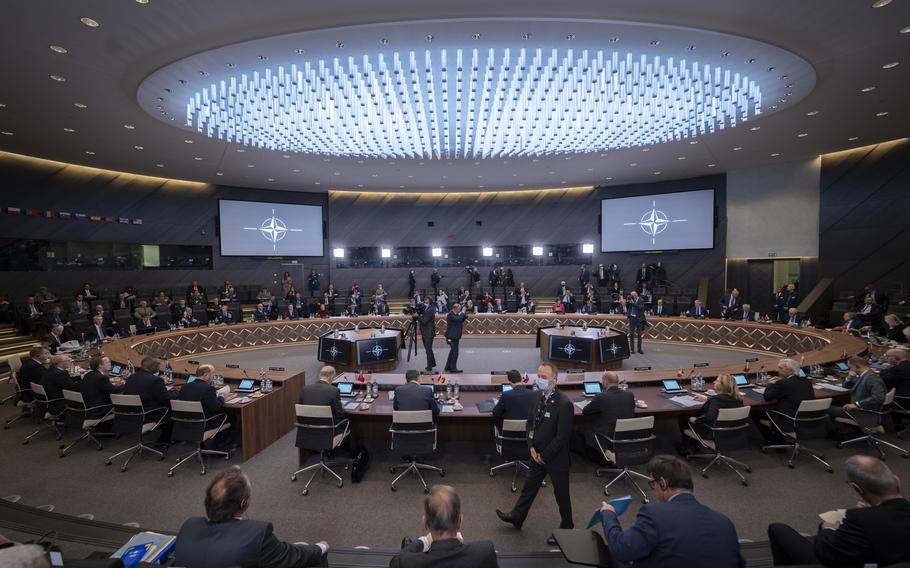 And in June, NATO issued a declaration saying members are "increasingly confronted by cyber, hybrid, and other asymmetric threats, including disinformation campaigns, and by the malicious use of ever-more sophisticated emerging and disruptive technologies" at the hands of China and Russia.
Among NATO members, Austin said "there is an increasing interest in checking that kind of behavior."
Still, there are mixed views within the alliance about how to deal with China's increasing assertiveness. Germany, an economic powerhouse in Europe that relies heavily on exports to China, has been especially reluctant to take a more critical stance against Beijing.
But with China and Russia in mind, allies on Friday agreed to establish an innovation fund that aims to funnel more than $1 billion into new technologies intended to help "futureproof" the alliance.
Secretary-General Jens Stoltenberg said the fund will ensure allies get the latest technology and capabilities that will be critical to security. Allies also agreed to an artificial intelligence strategy for the first time during the Brussels talks.
"New technologies are reshaping our world and our security," Stoltenberg said.
---
---
---