Surplus of donations to Afghan refugees at NAS Sigonella returned for local charity
by
Alison Bath
Stars and Stripes
October 8, 2021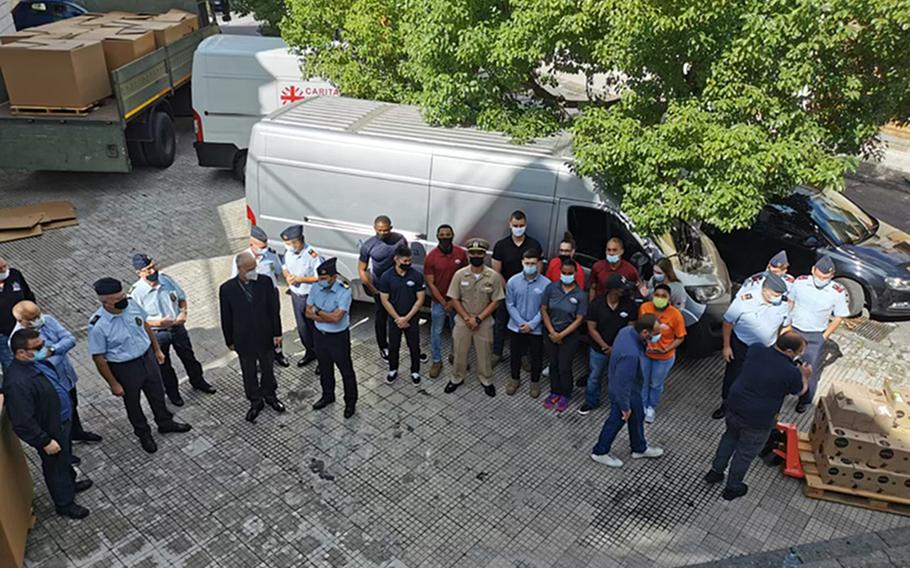 NAPLES, Italy — Twenty pallets of extra donations originally intended for Afghan refugees went to two Catholic charities instead in a giveaway by Naval Air Station Sigonella and Italian air force officials.
The donations were made Thursday to an aid organization and a soup kitchen in Acireale, a commune of Catania, an NAS Sigonella statement said.
Items donated included clothing, personal hygiene products and baby toiletries, said Lt. Drake Greer, an NAS Sigonella spokesman.
Working with the Italian air force and the Italian government, NAS Sigonella served as a transit site for evacuees prior to their relocation as part of the U.S. State Department's Operation Allies Refuge.
"Today's solidarity initiative shows the full partnership between NAS Sigonella and the Italian Air Force to reciprocate the great generosity of the Sicilian community," said Alberto Lunetta, the external relations director for NAS Sigonella.
During the evacuations, NAS Sigonella hosted 4,283 travelers on 21 flights and provided lodging for 3,187 people at one time, the base statement said.
As of Sept. 16, 100 evacuees remained at the base. Flights to the U.S. from overseas bases, which were halted for weeks because of small numbers of measles cases found among evacuees, were expected to resume over the Columbus Day weekend.