Navy Sigonella students to begin school year remotely following fire
Stars and Stripes
August 20, 2021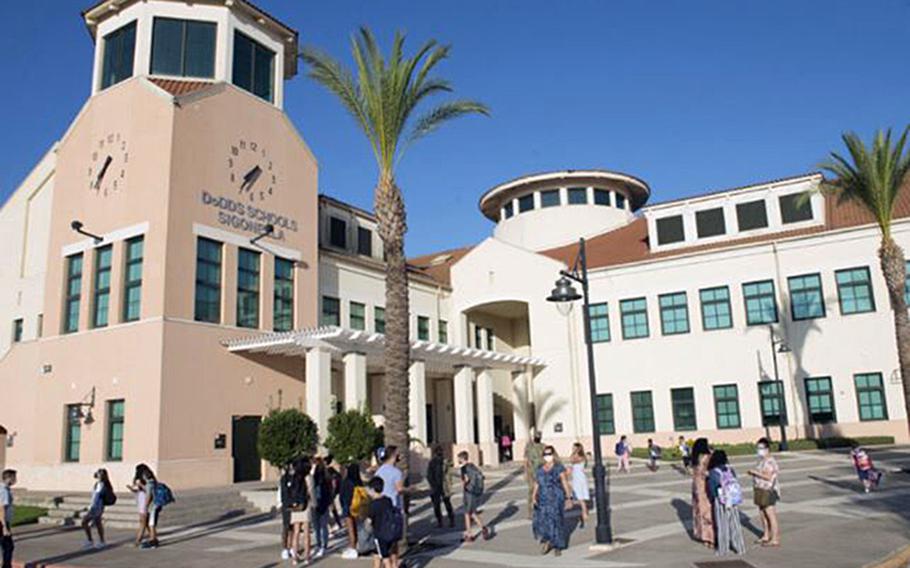 NAPLES, Italy — Students at Naval Air Station Sigonella will start the school year Monday with remote learning after a recent fire disrupted power to base schools.
A failure at a substation Aug. 10 resulted in a fire, which caused the base's elementary and middle/high schools to lose power and air conditioning, NAS Sigonella posted on its Facebook page Wednesday.
The substation supplies power to both schools. School buildings were not damaged by the fire, which remains under investigation.
In-person classes are scheduled to begin at Department of Defense Education Activity schools in Europe on Monday, except at Sigonella, where officials expect students back in classrooms no later than Sept. 7. The base has 585 students between both schools, NAS Sigonella spokesman Lt. Drake Greer said.
Generators to supply temporary power are expected to arrive next week from the Netherlands, the base said. It will take several days to connect the generators to the schools' electrical system and test them.
Teachers will send information to parents about remote learning plans. A Facebook town hall meeting planned Thursday for discussion of remote learning was canceled.