Most Europe bases retain eased mask rules for the fully vaccinated following Pentagon order
by
John Vandiver
Stars and Stripes
July 30, 2021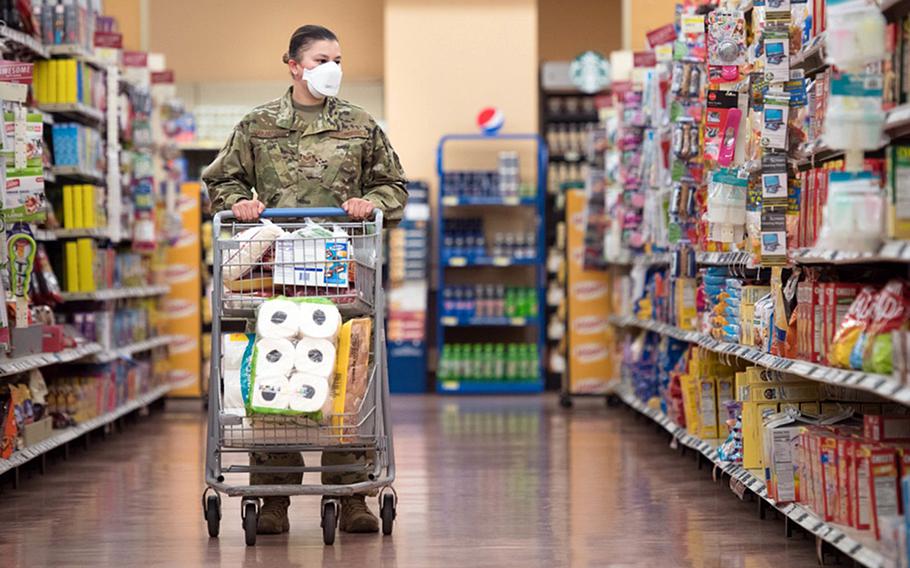 STUTTGART, Germany — Commanders at U.S. military bases around Europe will need to monitor area coronavirus rates to determine if masks must again become required for the fully vaccinated while indoors, in compliance with the Defense Department's new policy.
The trigger for mandated mask wearing — even among the vaccinated — is a seven-day average of 50 cases per 100,000 people, U.S. military officials in Europe said this week.
U.S. Army Garrison Bavaria, home to the largest number of soldiers in Europe, said rates published by Germany's Robert Koch Institute would serve as the guideline.
"We continue to monitor the infection rates and will provide guidance if we must reinstitute mask wear in our facilities for everyone on the installation," the garrison said in a Facebook post Friday.
In recent months, fully vaccinated personnel have been able to work and shop mask-free on many bases, although buildings such as hospitals and small areas with heavy foot traffic still required them. Commanders have had wide discretion to order stricter rules where deemed necessary.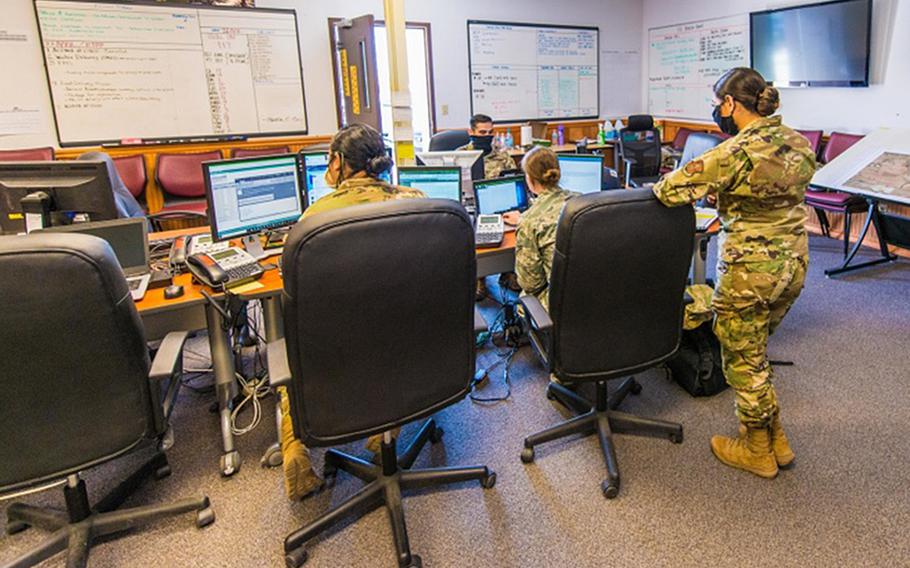 But on Wednesday, the Defense Department announced that in areas of "substantial or high community transmission," all personnel would be required to wear masks inside military facilities. The decision came as coronavirus rates increase in many parts of the U.S., most of which stem from the highly contagious delta variant.
Bavaria, like most parts of Germany, remains well below the 50 cases per 100,000 people threshold, as cases have declined in recent months. Still, there are concerns about an uptick in some areas, including Kaiserslautern, another major troop hub.
Earlier this week, German officials reimposed some coronavirus restrictions in Kaiserslautern city when it hit the 50 cases per 100,000 case average. But in recent days, that number has dropped below 30, and masks are not widely required indoors on area bases.
Elsewhere in Europe, some commands are taking a more conservative approach.
The 100th Air Refueling Wing at RAF Mildenhall in the United Kingdom on Thursday directed all personnel to don masks indoors "at all DoD facilities on base, regardless of vaccination status." The order came less than two weeks after England dropped nearly all public coronavirus restrictions.
U.S. European Command on Friday said local commanders were authorized to make decisions on when to require masks.
"Masking requirements for DoD installations are being updated by installation commanders based on local conditions as outlined in the DoD guidance," Lt. Cmdr. Russ Wolfkiel, a EUCOM spokesman, said in a statement.
"Additionally, vaccines are readily available, and we would encourage anyone who has not yet been vaccinated to contact their health care provider to get the vaccination," Wolfkiel said.