High uptake of coronavirus vaccines in overseas US military communities, including teens
by
Karin Zeitvogel
Stars and Stripes
July 2, 2021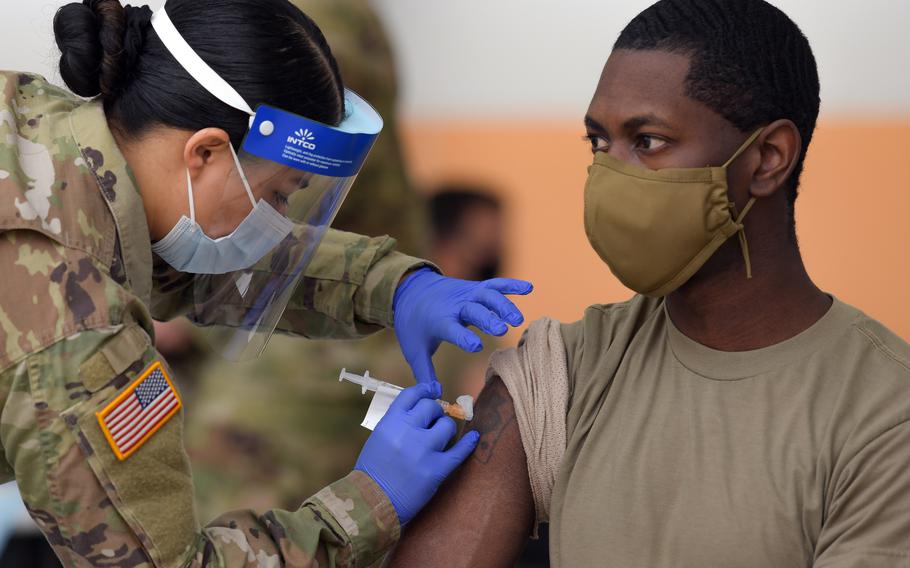 The overseas U.S. military population, including teens and tweens, is getting vaccinated against the coronavirus at a faster rate than the U.S. population in general, data released by military health officials shows.
"To date, more than 73% of our U.S. Army Europe and Africa military community is fully vaccinated," Brig. Gen. Mark Thompson, who heads Regional Health Command Europe, said in a statement Friday.
Anyone age 12 and over is eligible for the vaccine, said Gino Mattorano, a spokesman for the health command.
The high vaccination rate puts the Army community in Europe and Africa ahead of a goal set by President Joe Biden for 70% of American adults to be at least partly vaccinated by July 4.
It is also around 27 points greater than the 46.7% of the eligible U.S. population that the Centers for Disease Control and Prevention said had been fully vaccinated against the virus as of the end of last month.
The vaccination rate among children in the overseas military community was also high, with 77.4% percent of 16- to 17-year-olds vaccinated, and 62.3% of 12- to 15-year-olds, acting assistant defense secretary for health, Dr. Terry Adirim, told reporters at the Pentagon on Wednesday.
Adirim, a pediatrician, was unable to provide a comparable percentage for the children over 12 of military families in the U.S. who have been vaccinated, noting that they can get their shots off base at pharmacies and clinics.
"I don't think we really know why" the overseas numbers are as high as they are, Adirim said. "I'm just glad that they are."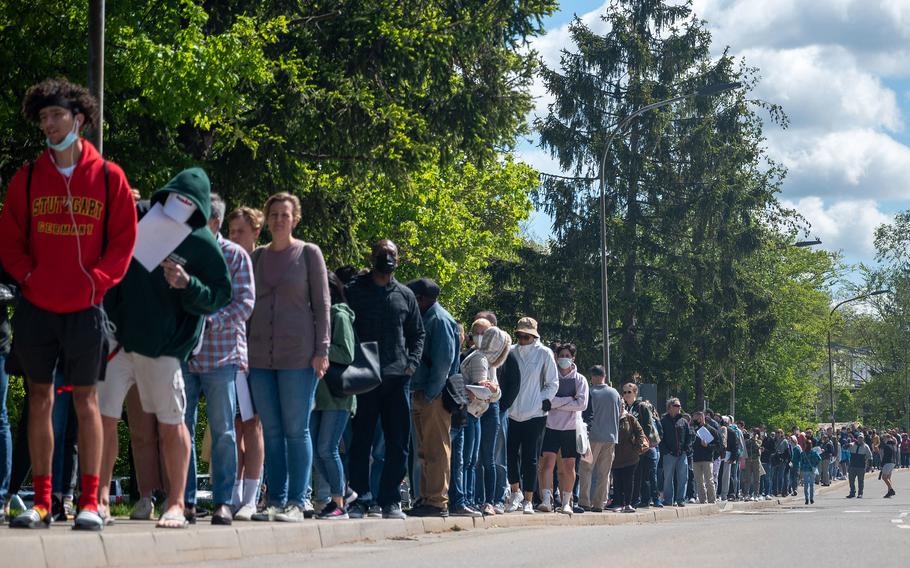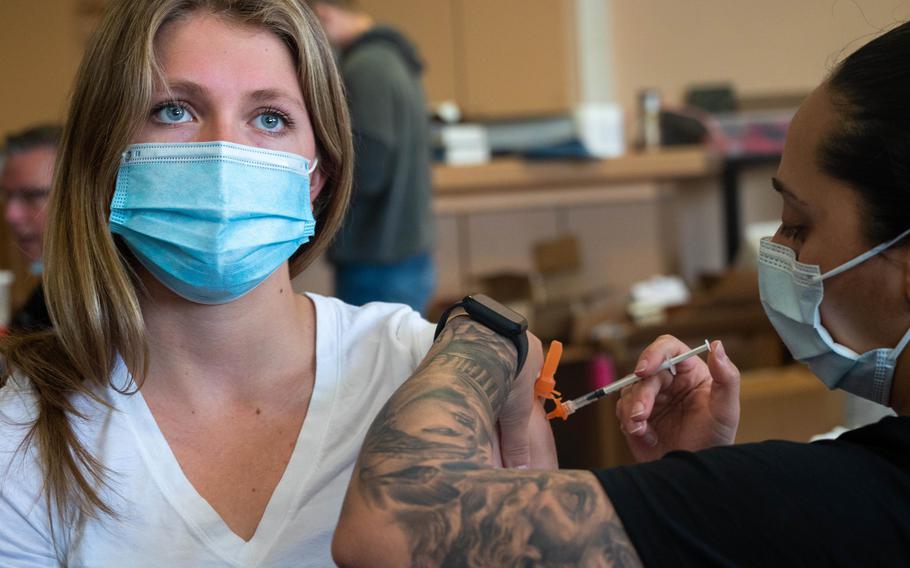 In a U.S. poll published by the Kaiser Family Foundation in May — the month the Food and Drug Administration expanded the emergency use authorization for the Pfizer-BioNTech COVID-19 vaccine to include children ages 12 to 15 — only four in 10 parents of children aged between 12 and 17 said their child had already had at least one dose of the vaccine or would be vaccinated very soon.
Out of nearly 28.5 million coronavirus cases in the U.S. since March last year, more than 4.03 million, or 14%, were in children, the American Academy of Pediatrics said in June. The FDA lowered the minimum age for the Pfizer vaccine from 18 to 16 in December.
Young children are less likely to become infected with the virus and less likely to become seriously ill if they are, and many parents have spoken out against having their children inoculated against the coronavirus with a vaccine that does not have full FDA approval.
But a military health professional, who asked not to be identified because they were not authorized to speak on the matter, said, "Some do become seriously ill, require hospitalization and some children have died. The vaccines have been shown to be very effective in preteens and teens, and very safe."
Vaccinating children helped "prevent them from getting seriously ill from the disease and spreading the virus to others," the official said. "Moreover, vaccinating children will allow them to get back to normal and not have to wear masks and socially distance under most circumstances."