'So much sand,' sleeplessness, trauma: Ramstein center helps troops leave behind stresses of deployment
by
Karin Zeitvogel
Stars and Stripes
June 26, 2021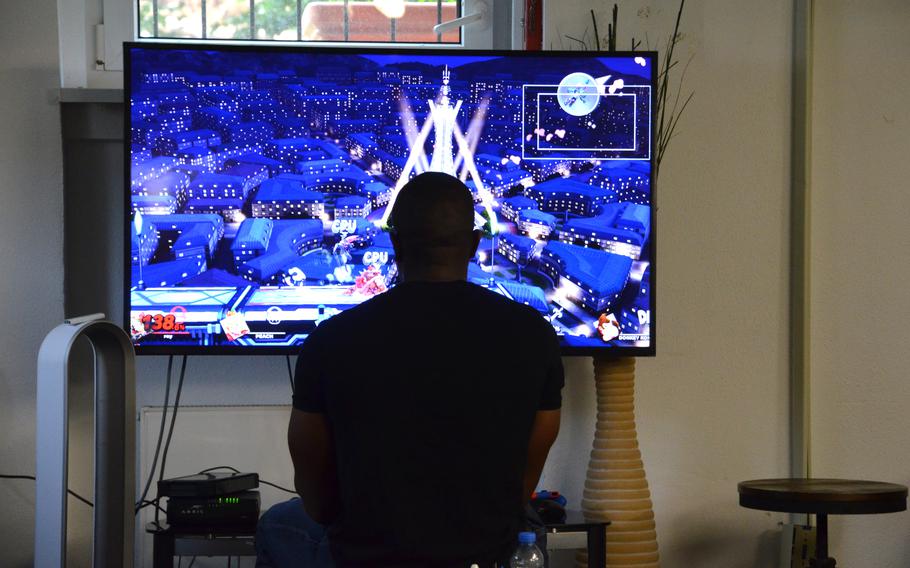 RAMSTEIN AIR BASE, Germany — Leaving Bagram Airfield near Kabul this week after a five-month deployment was bittersweet for Tech Sgt. Anthony Rescigno.
He was doing what he loves in Afghanistan as part of the 405th Expeditionary Aeromedical Evacuation Squadron — picking up critically wounded patients and "keeping them alive until we can get them to the higher echelon of care," he said Friday at the Deployment Transition Center at Ramstein, where service members decompress after an overseas deployment and are given the tools they need to ease back into life at home.
Rescigno's commander at Bagram had recommended that he pass through the DTC on the way home so that he could let go of some of the stress he and his unit were under in Afghanistan. Others, particularly security forces, have been referred to the program before deploying because their commanders know what they're likely to go through.
Rescigno sometimes worked 24-hour shifts because, due to the U.S. drawdown in Afghanistan, his unit was understaffed, he said.
"We had to keep the wheels turning, so everyone stepped up," the 29-year-old Massachusetts native said.
He arrived at Ramstein passenger terminal on Wednesday for the four-day DTC program, and was met by center personnel, including Master Sgt. Terrell McClain, who went through the program himself in 2010 after a deployment to Iraq.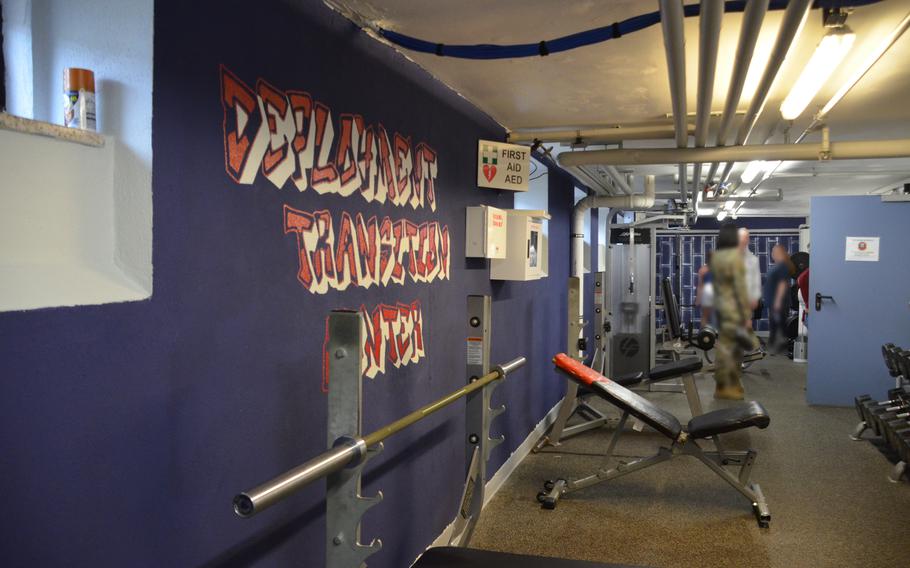 "It gives you time to decompress rather than hopping straight on a plane to the States, where you're back with babies, husbands, wives, whatever," McClain said. "You can relax for a few days, with normal showers where you don't need shoes, and nice weather — for Germany." 
A day after Rescigno arrived, DTC staff and the returning service members went on a daytrip to Heidelberg. While the troops enjoyed being tourists, DTC personnel monitored them for signs of PTSD or combat-related trauma, said DTC commander Lt. Col. Kenneth Sterling.
The daytrip "is designed to take folks who have been in a deployed environment that is not reflective of general civilian life, where they have been bereft of choices and some life experiences — women, children, dogs that aren't going to attack you and bite your face off — and put them in those situations to see how they react," he said.
They also talk, over lunch and in more formal settings. "A lot of people don't realize how important it is to talk and open up," said Capt. Justin Maudie, director of operations at the center.
"You go home from deployment and you realize none of your friends or family have been through what you have, so you don't talk to anybody," he said. "Here, you can talk with someone in your career field and you know they'll understand."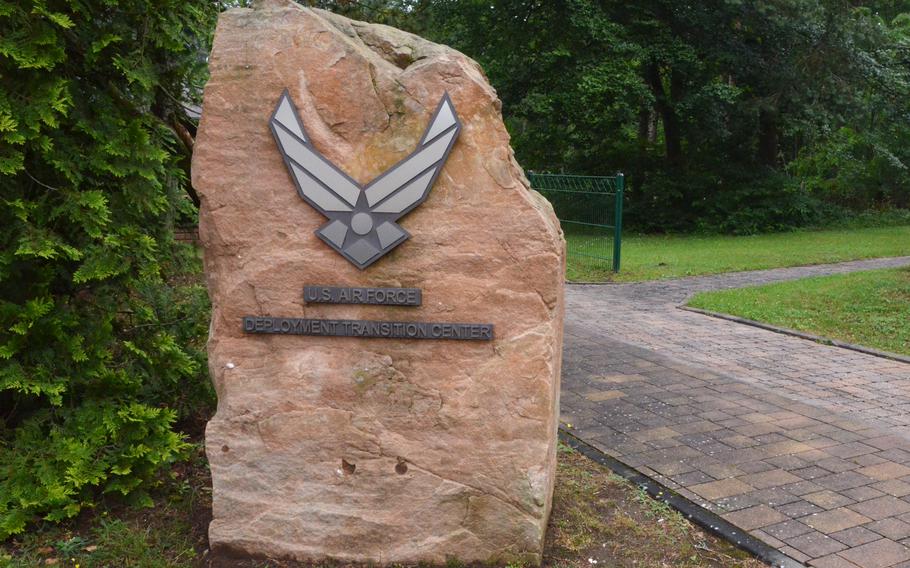 On Friday, while other program participants played pool and video games in a basement lounge and two women worked out in a weight room, Rescigno relaxed in the nondescript building that houses the DTC before going to the final course in the program, the combat bridge. There, DTC personnel begin shifting service members' mindsets from deployment to life back home, and try to prepare them for the many changes to routine that they'll encounter, such as having to make choices.
"I remember the first time I went to a restaurant after I got back from a deployment," said Maudie, who deployed to Afghanistan in 2016 and Iraq in 2019. "I was like, 'That sounds good, that sounds good, that sounds good.' We give them the tools so that, when they're in a situation like that, they think 'Ah, I know what to do.'"
The DTC was set up in 2010 when some 2.1 million service members, spread across 3.7 million deployments, had taken part in the Global War on Terror. An active-duty Air Force detachment of the 86th Mission Support Group, it's based at Ramstein in southwest Germany because the location is well-placed, logistically and geographically, to receive military members returning from overseas deployments.
The program is for anyone returning from deployment, regardless of whether they served in a combat zone.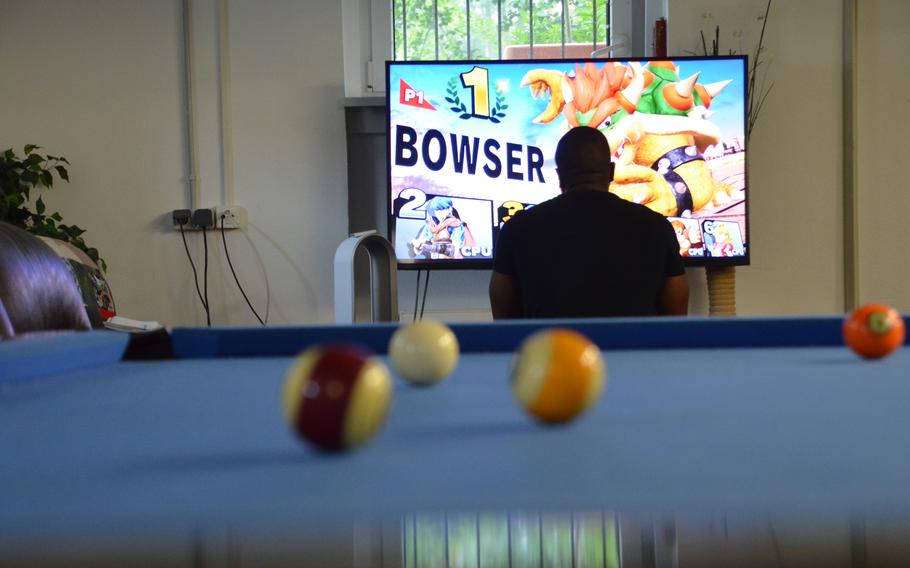 "There are things that are common across deployments , like working 12-hour shifts, six days a week, having to leave the structure you live in to go to the bathroom, and sand — so much sand," said Maudie.
"You get here and you can just breathe and let go of a lot of that stuff."
Eighty percent of participants have said they benefited from the program, according to a 2016 report by the Rand Corporation. But a comparison of participants and airmen who didn't take part found "no evidence that the program helps reduce posttraumatic stress disorder symptoms, depressive symptoms, binge drinking, or social conflicts with family and coworkers," the report said.
Still, thousands of redeploying troops have taken part in the program, and had the DTC not been forced by the coronavirus pandemic to suspend in-person programs between March 2020 and January of this year, it would likely have welcomed between 4,000 and 5,000 troops in 2020, Sterling said. That's at least five times more than the 800 who went through the program in its first year.
Rescigno wished his best friend had known about the program when he returned home from Bagram around six years ago.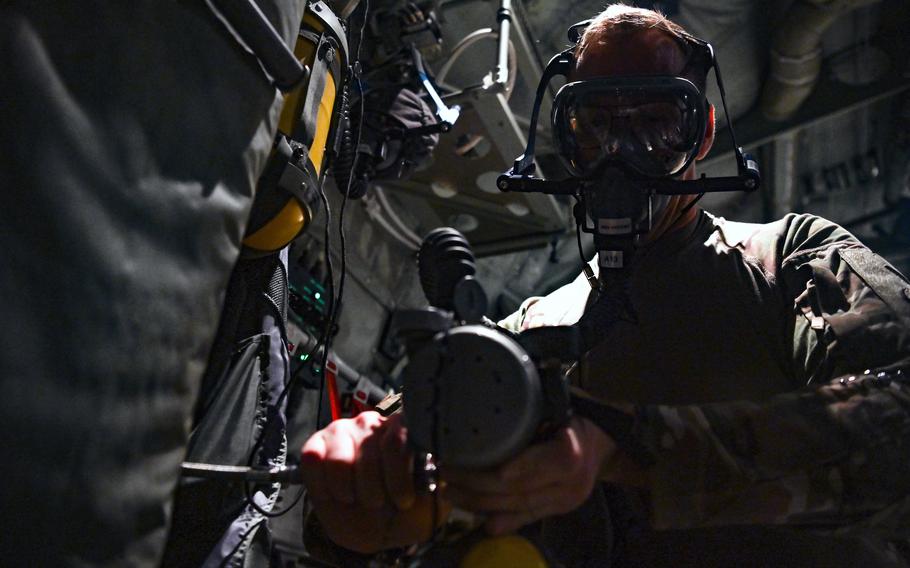 "It's tough to open up, and it took him a long time, even to me," he said. "It would have been a big step for him if he could have come through here, decompressed, talked about everything he saw. Everyone here is open and ready to listen. It would have helped him out."
Twitter: @StripesZeit
---
---
---