AC-130J Ghostrider crew earns heroism medals for helping 88 troops escape death in Afghanistan
by
Chad Garland
Stars and Stripes
June 25, 2021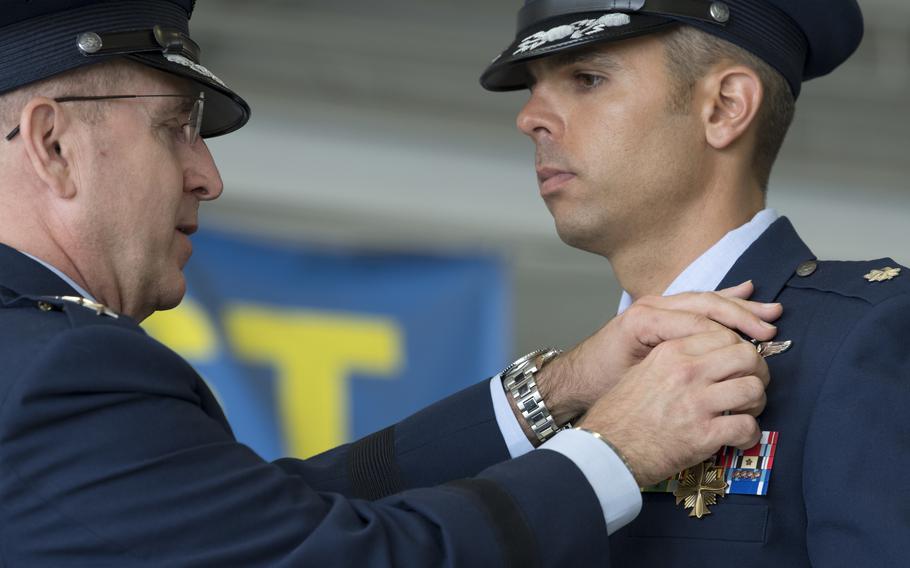 An AC-130J Ghostrider gunship aircrew received several medals this week for "extraordinary achievements" while providing close air support to ambushed and wounded U.S. and Afghan ground forces nearly two years ago, the Air Force said.
Five crew members received the Distinguished Flying Cross and four others earned single event Air Medals for the September 2019 mission in an undisclosed area of Afghanistan. Lt. Gen. Jim Slife, head of Air Force Special Operations Command, pinned the medals on eight of the airmen Tuesday in a ceremony at Hurlburt Field, Fla., an Air Force statement said.
Operating under the callsign Shadow 71, the crew conducted nearly two hours of continuous close air support, helping save the lives of 88 Army Special Forces and partnered special security forces troops on the ground, 1st Special Operations Wing commander Col. Jocelyn J. Schermerhorn said Thursday on Facebook.
"In total, the crew engaged three separate enemy positions, provided continuous fire to shield helicopter assault forces during the landing and casualty evacuation, and ultimately ensured the rescue of wounded ground forces," Schermerhorn wrote. "I am humbled to serve alongside these heroes."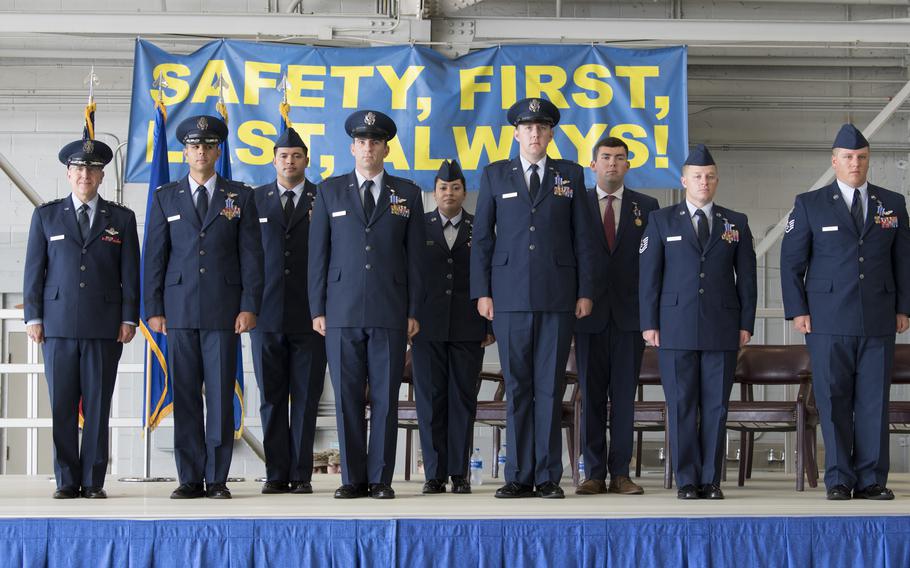 The Distinguished Flying Cross, which ranks below the Silver Star and Legion of Merit in the order of precedence, is awarded to any member of the U.S. military for extraordinary achievement while participating in aerial flight.
It was awarded to Lt. Col. Christopher B. McCall, aircraft commander; Capt. Jasen K. Hrisca, weapons systems officer; Capt. Tyler D. Larson, combat systems officer; Tech. Sgt. Jake M. Heathcott, lead special missions aviator; and Staff Sgt. Kyle W. Burden, sensor operator.
"I always say gunships are a team sport," McCall said in a statement. "You really can't do something like this without a great team."
The Air Medal is awarded for single acts of heroism or meritorious achievements during aerial flight, and ranks below the Bronze Star and Meritorious Service Medal.
Co-pilot Maj. Brian D. Courchesner, who was not at the ceremony, received that award. So did three special missions aviators: Staff Sgt. Alex Almarlaes, Senior Airman Brianna S. Striplin and Senior Airman Thomas I. Fay.
"Shadow 71 has talent from front to back," McCall said.
The crew is part of the 73rd Special Operations Squadron, which plans, prepares and carries out close air support and interdiction missions to aid both conventional and special operations troops.
Neither Schermerhorn nor the Air Force statement provided further details of Shadow 71's mission, such as its precise date or location, the number of enemy forces or the number of casualties.
During September 2019, two Americans were killed in action, including one in a suicide bombing in Kabul that prompted then-President Donald Trump to briefly halt U.S.-Taliban peace talks. Some 37 service members were wounded in action that month — all Army soldiers with the exception of one airman — Pentagon data show.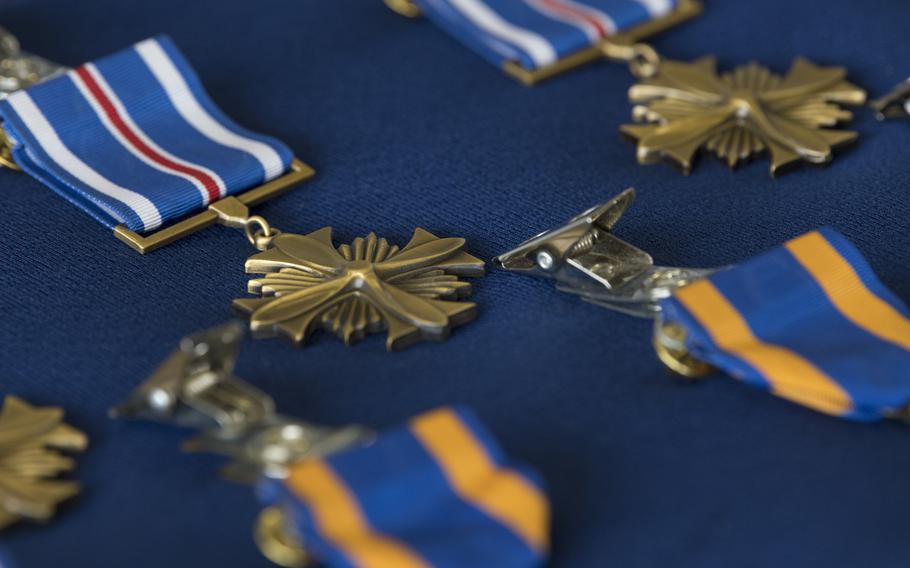 Green Beret Sgt. 1st Class Jeremy Wayne Griffin was killed Sept. 16, 2019, from small arms fire during combat operations in Wardak province, but the Army has given scant details of that incident.
The AC-130J Ghostrider, first deployed in 2019, is a heavily modified version of the C-130J armed with 30 mm and 105 mm canons and precsion guided munitions.
Twitter: @chadgarland