Many Europeans say US is needed for their security but question Washington's reliability, poll shows
by
John Vandiver
Stars and Stripes
June 7, 2021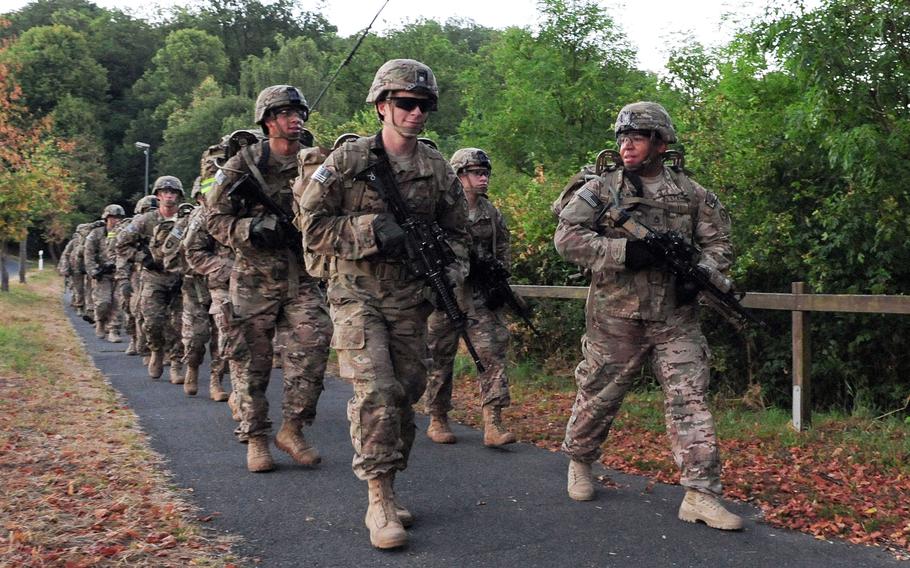 STUTTGART, Germany — Support for a U.S. role in the security and defense of Europe grew in 2021 among key allies, even as doubts persisted about Washington's reliability, a poll published Monday showed.
The findings from the German Marshall Fund, a nonpartisan policy group, came ahead of President Joe Biden's visit next week to NATO headquarters in Brussels, where allied heads of state will gather for a security summit.
"While the U.S. is seen as most influential, it is not seen as the most reliable partner," the 2021 Transatlantic Trends report said.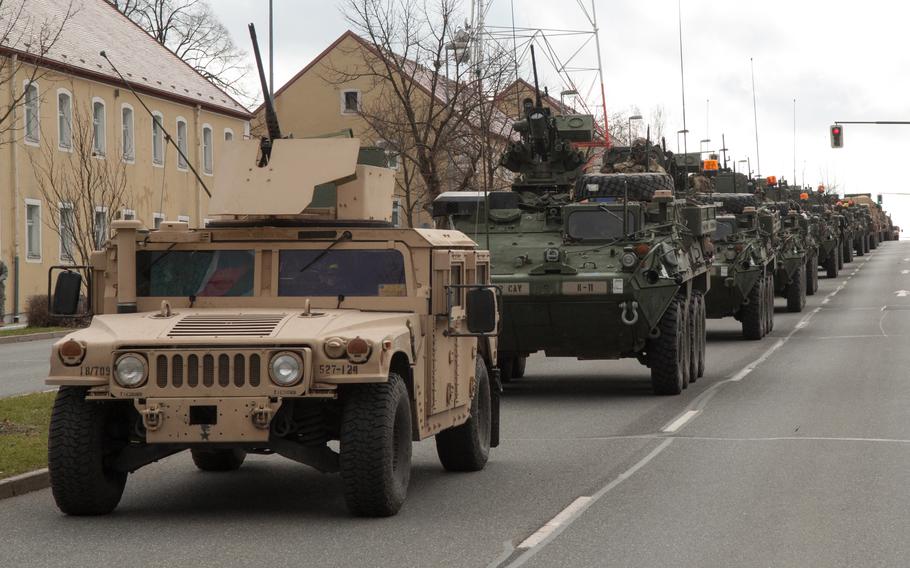 Relations between the United States and longtime allies such as Germany have been strained in recent years, especially under the Trump administration, which frequently criticized Berlin over trade issues and for not spending enough on defense.
Even though the Biden administration has talked up its support of allies in Europe, questions remain about U.S. reliability on the international stage.
Confidence in the U.S. was "strikingly low" among Germans at 51%, the poll found. Trust was lower only among Turks, at 23%.
"On average, Canada was viewed as the most reliable partner across all countries surveyed, followed by Sweden and Germany," the report said.
Polish residents rated U.S. reliability highest, at 76%.
While views on the U.S. as a reliable partner were mixed, support remained strong in Europe for the U.S. having a security role on the Continent, the poll found.
More than two-thirds of Germans — 69% — said the United States should be involved in Europe's security and defense, a 10-point rise from last year, the poll found. French support for U.S. involvement was up 10 points since 2020, at 55%.
"Europeans continue to rely on U.S. security guarantees, and generally expect or want the United States to remain committed to the defense of the continent," the report said. "Despite some differences regarding the priorities for transatlantic cooperation, people in eight of the ten European countries surveyed share a positive view of U.S. involvement."
Seventy percent of Americans also felt the U.S. should continue to be involved in the defense and security of Europe.
But in Sweden and Turkey, only 46% and 31%, respectively, favored the U.S. playing a role in the Continent's security.
Very few respondents saw Russia as a leading global player, the poll found. Even in Turkey and Poland, which had the most positive perceptions of Moscow, only 6% considered it as most influential.
The German Marshall Fund report, done in collaboration with the Bertelsmann Foundation, was conducted between March 29 and April 13 in 11 countries: Canada, France, Germany, Italy, the Netherlands, Poland, Spain, Sweden, Turkey, the United Kingdom and the United States.
The report did not cite a margin of error.
Twitter: @john_vandiver